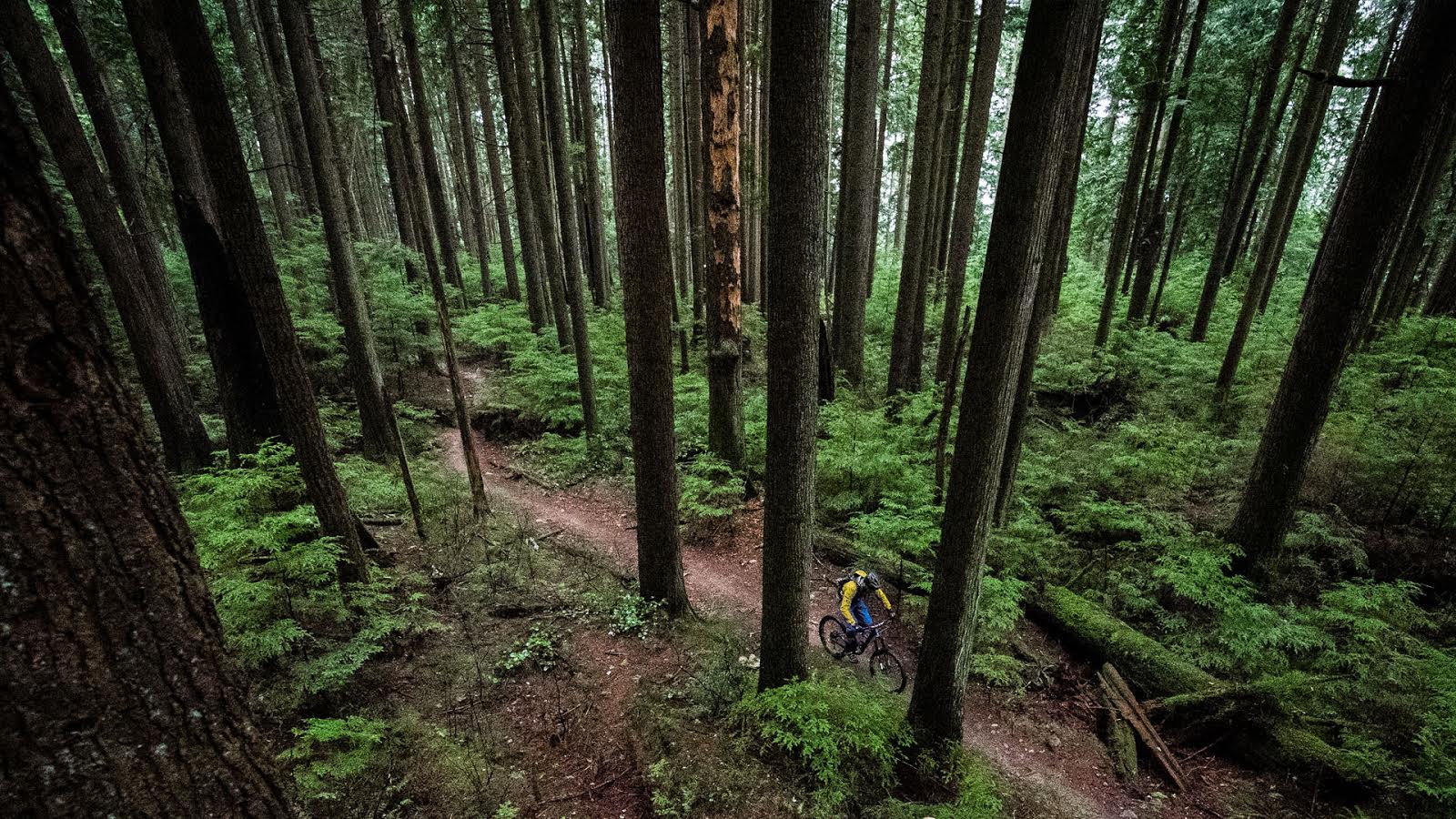 Gear Shots #77
Gear Shots is a quick look at some of the new product that's making its way through the NSMB offices and into service. In this issue we have a look at products from Gemini Lights, Spank Industries, and Norco.

---
Gemini Duo 1400 Lumen Light
Gemini is one of the better value lights you can find at your local bike shop, but don't let the price discourage you. Their products are well-made and they include all the accessories you might need in the box. The new 1400 lumen Duo is ridiculously small and lightweight for its light output.
Last year I tested the 850 lumen Xera, which turned out to be a great helmet light. At 63 grams, the Duo's light head only weighs 11 grams more than the smaller Xera. As the Xera and Duo share battery packs, and the Duo Gemini sent had a 4-cell battery, I can now choose which pack to pair with which light head depending on my needs.
With that light output comes increased power usage – 1.5 hours on full power with the 2-cell battery – so you may want to consider the longer-lasting 4-cell battery with it. The Duo sells for $230 CDN with a 2-cell battery and $260 CDN with a 4-cell.

  The Duo's beam pattern is fairly wide at 15º, and its light output is noticeably brighter and cleaner (for lack of a better term) than a certain offshore manufacturer's bulkier 1400 lumen offering.

  The ribbing on the Duo light head provides some heat dissipation. On the back of the head is the lighted switch which doubles as a battery indicator. Gemini provides stretchy straps that hold the 4-cell battery securely on your frame or helmet, as well as a helmet mount, head strap, extension cord, and charger. Combined with the smaller and less power-hungry Xera, the Duo makes for a killer lightweight setup.
---
Spank Spike Race 28 DH Rims and Subrosa 30 AM 29er Rims
Spank Industries is quite proud of their proprietary rim and handlebar production processes. We now have two sets of Spank rims with matching bar/stem setups ready to go. The red set is a 26″ DH setup, with the 28mm Spike Race rims and a Spike 777 bar, while the black set is a burly AM 29er setup with 30mm wide Subrosa rims and Subrosa 747 bar.

  Fresh wheels built by Lou at Obsession:Bikes. 
The Spank Spike Race 28 Evo rims are a lightweight DH-race rim designed to take a beating. At 500 grams, you will not likely find a lighter race-worthy rim. Flash colours like red, blue, and green are available, as well as a more understated black.

  The Spike 28 features a 19mm deep profile and Spank's "Oohbah" internal rim shape for added strength. We are pairing these wheels with a Spike 777 bar, which at 31″ wide weighs 318 grams in 30mm rise, and less in lower rise options.
The Spank Subrosa bar and Spike Race stem are a solid combo for AM/FR riding. The Subrosa bar comes in as light as 280 grams, while the Spike Race stem weighs 160 grams in the 50mm option shown here.
The Spank Subrosa EVO 30AL rim is a stronger, wider rim than most 29er offerings. At 30mm wide, it may be the burliest rim on the 29er market. At 610 grams they are no flyweight, but with many 29er rims being XC-light, the Subrosa may be a good alternative for the rider who really likes to smash on the big wheeler.

  The Spike Race stem has a neat integrated top cap – nice and smooth. Subrosa 30 rims are a heavy duty 29er rim, perfect for those long travel big wheelers.

MSRP for the Spank products in this article:
Spike Race28 Rims: $80 USD
Subrosa 30AL EVO 29″ Rims: $80 USD
Spike Race Stem: $69 USD
Spike 777 EVO Bar: $76 USD
Subrosa 747 Bar: $79 USD
---

2013 Norco Aurum 1 Dorado

Fresh in at the offices is a 2013 Norco Aurum 1 Dorado. The Aurum platform remains unchanged from 2012 (see our long term review HERE), but the Dorado and Saint spec is new this year. With a Dorado Expert fork, Cane Creek DB Coil shock, a smattering of Easton and Saint bits, and Maxxis Minions, the Aurum 1 is ready to smash right out of the box. Keep an eye here for a more indepth look at the 2013 Aurum soon.

  The Aurum 1 is a successful platform that should be its 2013 spec, and now gives the buyer the option of either a Boxxer/Fox RC2 or the Dorado/CCDB option seen here.
---
Rolled, lit, and ready to blaze. Do any of these bits strike your fancy?