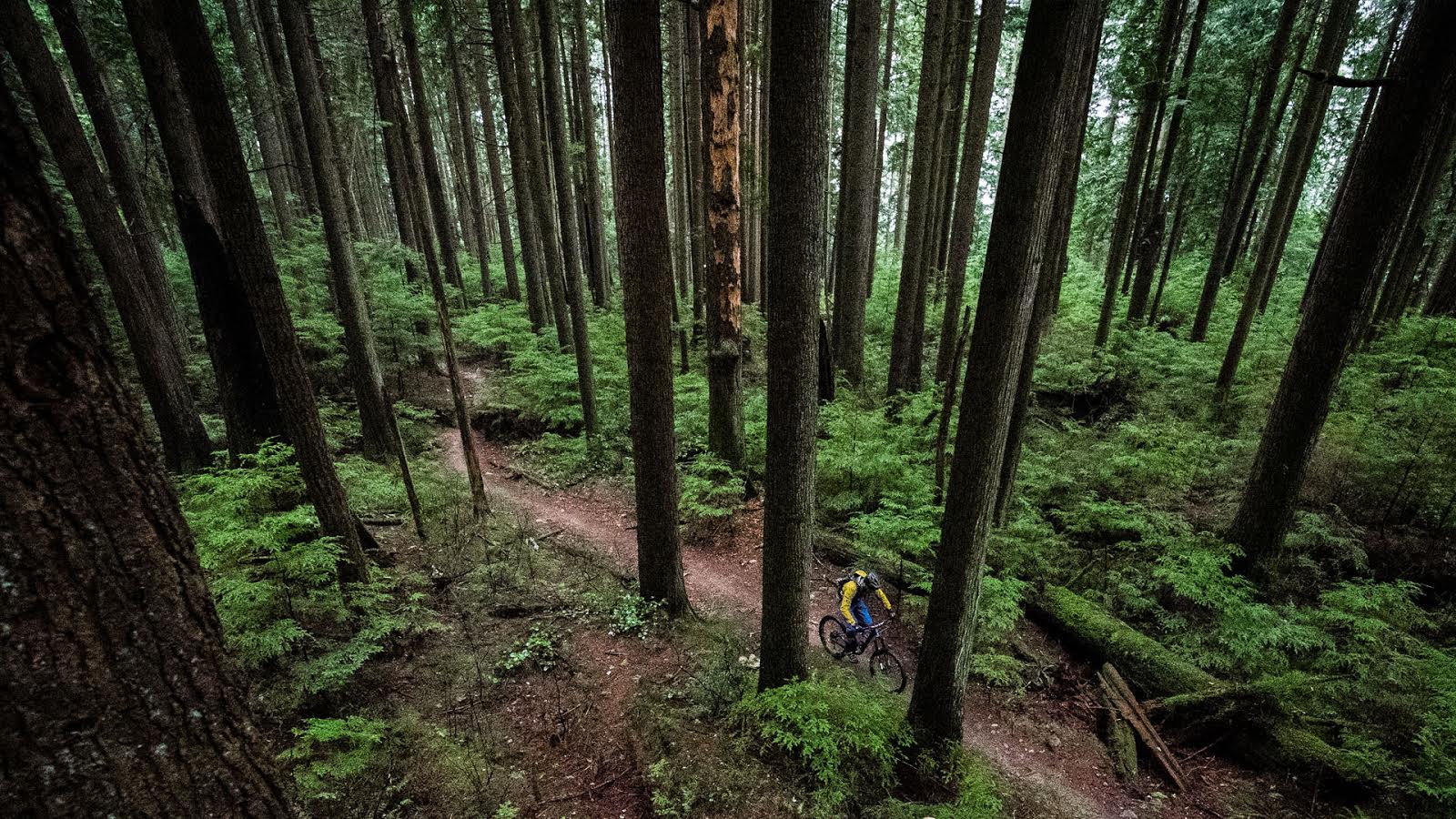 Fall Lines Pt. III
Fall Lines was undoubtedly the biggest project the NSMB Team took on this season. A three-part story, with Mason, Mark, and guest Callum Jelley each taking a stab at words. This was also one of the projects that really deserved to be seen bigger – so we're happy to re-present Part III with BIG images. It's been an awesome year for the Team…
---
This is the third and final installment of Cal, Mason, and Mark's trip to the BC interior seeking big mountain lines both fabled and undiscovered. Check out Part I and Part II, and enjoy the video and photo blowout below. Then get outside this weekend.
---
Aurora borealis lit up the sky with its ghostly radiating green glow, at least we were pretty sure it was the fabled northern lights, we were heading north after all. Our long day in Vernon shooting our scrubland hip had turned into a long night on the road. We were so beat in fact that we didn't stop to shoot the aforementioned northern lights but settled on just taking in the spectacular sight for ourselves.
Williams Lake in the dead of night. We had never been here before, new ground, our tired eyes needed rest and without too much hassle we found a baseball field parking lot to bed down in for the night. Using our practiced hammock and tent set up we were snoring like drunken old men in minutes.
Morning broke with barely a whisper, we were driving north again. After an hour or so of smooth asphalt a hard bank left led us to Farwell Canyon along winding logging roads riddled with large fast moving tree loaded trucks. Hugging the banks of the Chilcotin facing up at a wall of huge rain rutted lines got the blood pumping. This would be our final camp, overlooked by the most impressive clay walls. We spent our first evening taking full advantage of the golden light dressing the late summer blonde grasslands above the canyon.
After this enjoyable and mellow single track we got right into the fishing, sharing this small pebble beach camp site with some native women who were smoking salmon they had caught ten feet away. We came close but our poor luck with fishing continued losing our prize lure to the mouth of a prize fish.
The morning started with a bang. That bang was cause by Mark pointing himself at full speed off the nose of the Hour Glass. This line, we found out, was ridden in the recent Where the Trail Ends film and Mark felt the need to 'go big or go home'. James may have flipped into the line, but Mark double fronted it. Fortunately he was OK and the day continued.
The scouting continued under the midday sun. Mason and Mark hiked to the peak of the wall of lines above our camp. It soon became clear that recent heavy rains had left man-size ruts down most of the possible lines. Except one. Mason saw a possibility. If he could hold a meter wide line snaking down the face he could miss the worst of the ruts and should be able to manage the unavoidable tangle of ruts that lay across the base of the line. It was a ballsy move. On a ridge opposite Mason came crackling across the radio "I'm going to get myself ready, dropping in 10". My pulse raced as he came out of the shadow and pointed into the fall line. I will not describe something you're about to watch.
Our final shots fell on a playful ridgeline into a cut out hip. Mark had been working in on it while we shot Mason's line. After a reunion session and a Cariboo, we got about covering our final moves of the trip.
Our dust trail lit by the golden pink light as we pulled off the logging road and back to the black tar ribbon that would lead us home.
Thanks: GoPro | Cariboos | Chromag
Video by Mason Mashon and Callum Jelley with help from Mark Matthews and Heather Lafortune.
---
Wow. Hell of a fall series from Mason, Mark, and Cal. If missed them, here are Part I and Part II.

The boys put a ton of work into this one; leave them a comment below…