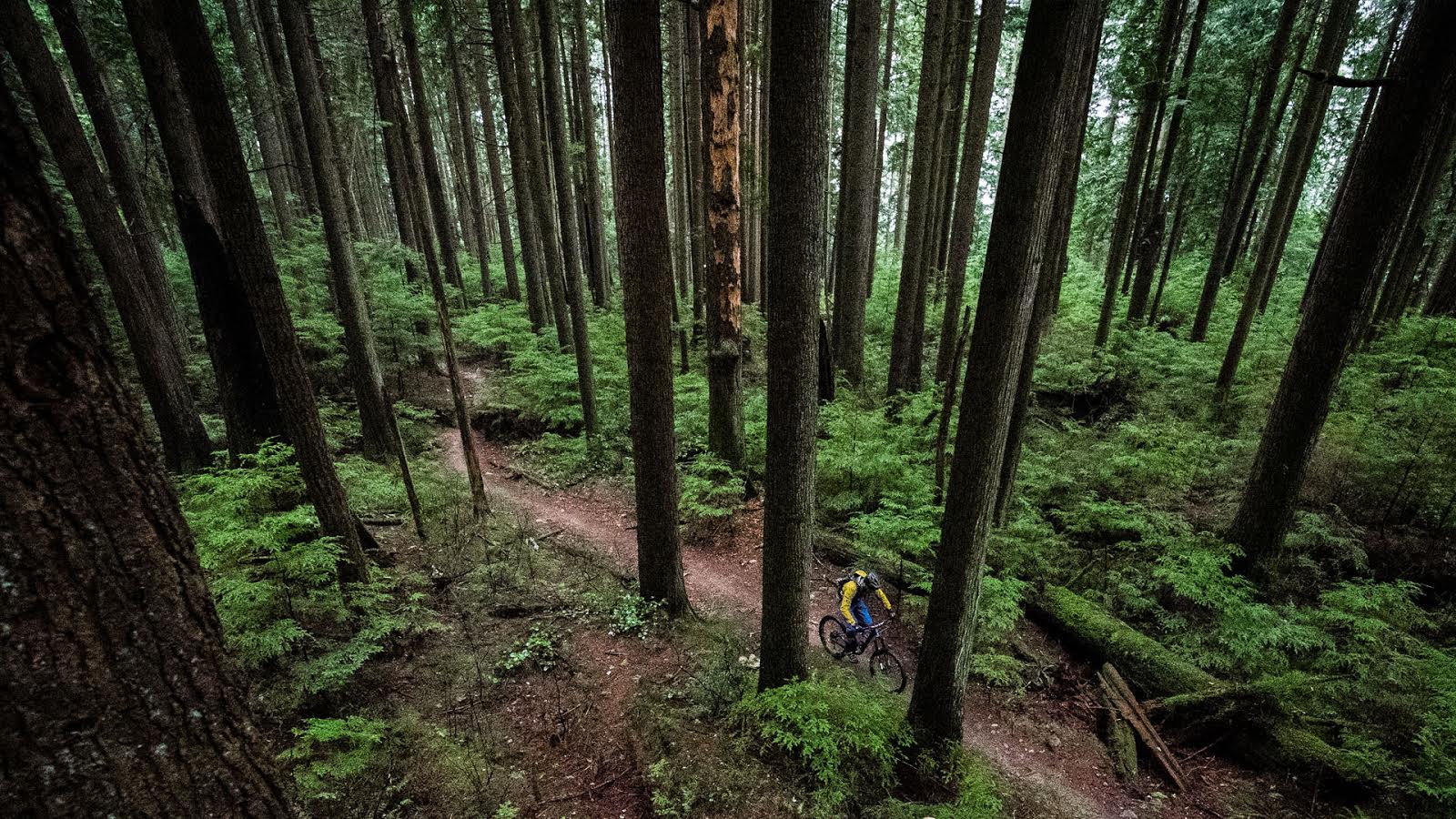 2013 Specialized Rime Shoe
I'm a long-time fan of Specialized clipless cycling shoes. I have a large, low-volume foot and they fit me very well. I've worn the Specialized S-Works XC mountain bike shoes for years but I'm not a huge fan of how stiff and unforgiving they are, especially when you have to get off the bike and push. I learned this the hard way in the Chilcotins a couple of years ago: the heels slip a hell of a lot and I ended up with major blisters. The lugs are also seriously hard, and tend to be very slippery if you walk on anything harder than loam. Rock slabs are downright treacherous with those kinds of shoes.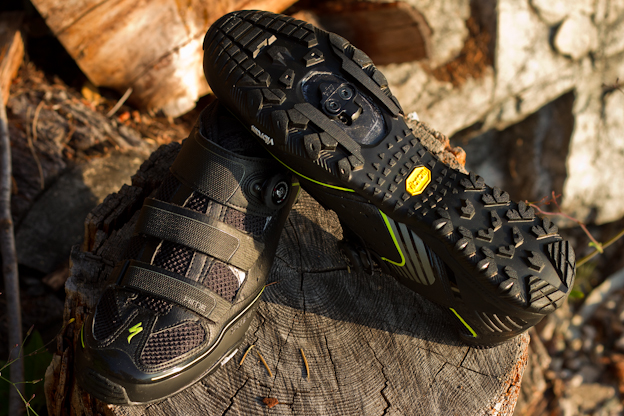 The new Rime shoe in the black and neon green colouring. They're big kicks, but not bulky. I'm a fan of the style, too. If you don't love the green, you can also go with the matte black version.
Fortunately, someone in the shoe department at Specialized had the same thoughts and decided to crank out a clipless shoe that was adequately stiff for long pedals but were more comfortable, had a sole that was actually designed for hike-a-bikes and had more protection for your foot. They called this new creation the Rime.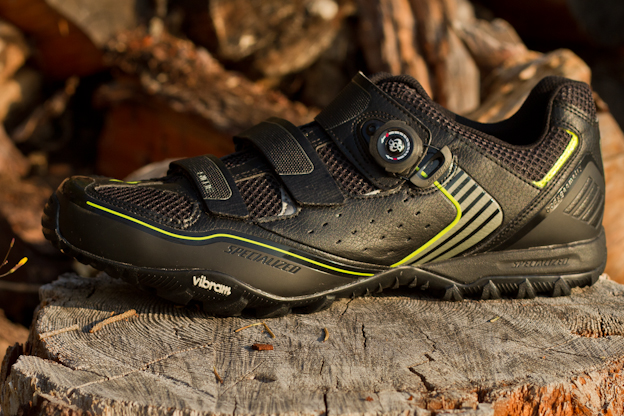 Side view of the Rime. Protection, ventilation and enough room around the ankle bones for easy pedalling. The front velcro straps aren't very wide, but that doesn't seem to be an issue and they don't lead to pressure points. The Boa strap is quite wide, and does a good job of holding my foot in place.
The Rime brings together all of the good stuff that I liked about Specialized shoes, namely fit and performance, with some real mountain biking functionality. That includes a Vibram rubber sole with a tread pattern that facilitates off-bike hiking, a relatively stiff midsole for pedalling efficiency without making it impossible to walk (it's rated 7.0 on some sort of stiffness scale, compared to a 10.0 on the S-Works Evo race shoe) and two Velcro straps plus the S2 Boa lacing system for fit fine-tuning.

  The Vibram sole is a great idea and hike-a-bikes are easy now. How these hold up to long-term use or wet-weather wear remains to be seen, though. The mesh ventilation is nice when the sun is shining, but I see it being as effective as a sieve at holding out water when the rains hit the Shore.
Other features include Specialized's Body Geometry features in the outsole and footbed, ventilated synthetic uppers, welded reinforcement for durability, and rubber bumpers around the toe box and outside of the heel. They're set up for two-bolt cleats, which means they should work with the major clipless systems out there.
Specialized says they weigh 425g for one size 42 shoe, but that doesn't really mean shit. In real-world terms, they're heavier than XC race shoes but considerably lighter than something like a Five Ten shoe. They come in sizes 36 to 50, which is a huge range. I'm a size 14 street shoe and wear a size 48 Rime.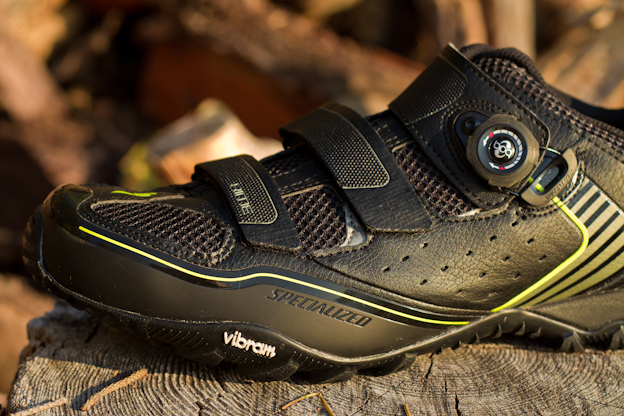 A close-up of the toe box on the Rime. The outsole has slightly thicker medium-soft rubber protection for your toes in the event of close contact with trailside obstacles.
I've got a few rides on the Rimes now, and I've been really happy with them so far. They're comfortable out of the box (even with my orthotics), they play nicely with my Shimano XTR pedals, they're sufficiently stiff for extended descents or long pedals and they're great for hike-a-bikes, unrideable sections of trail and humping through the bush to take photos. Stay tuned for a full review a couple of months down the road.
US MSRP for the Rimes is $180.

UPDATE – Canadian retail is $220.

---
Have you found the same missing happy medium as Stuart in the clipless shoe category? Could the Rime solve that problem? Hike-a-bike, extended descent, or hump through the bush into the comments below…