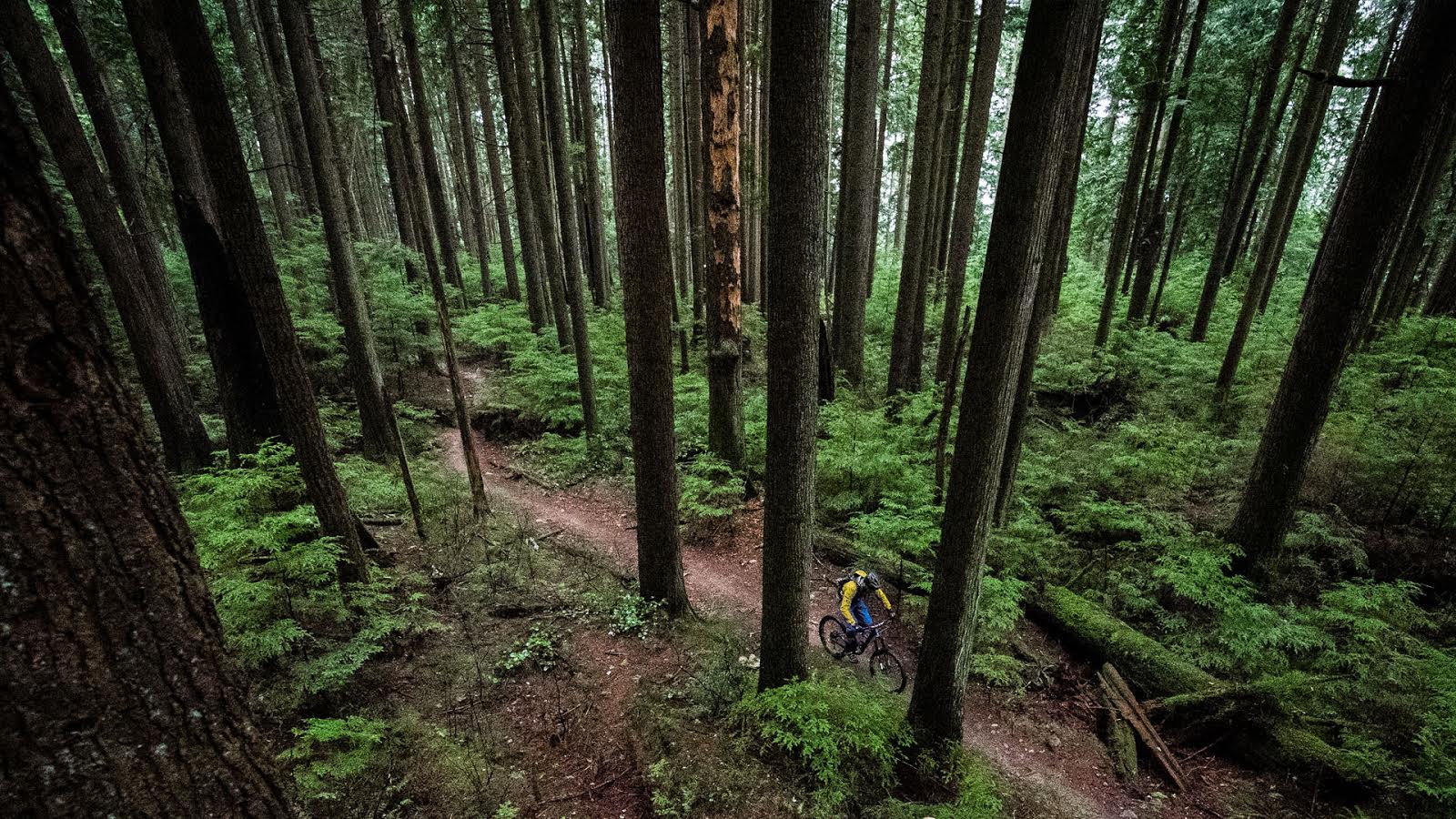 Chilcotin Death March – Part 2
We finished Part 1 of this story as Pat had dragged his crew through two days of slogging big mountain passes in the deepest depths of the Chilcotins. Many beautiful spots shredded, many vistas taken in – but the best was yet to come…
---
Just as the sun was dropping we arrived at camp after putting in another 11 hour day. After a dip in the ice cold nearby creek we fuelled up with another chilli meal and Drey whipped up some home made chocolate pudding. Another day in paradise! The next morning we were positioned to get right back into the high alpine and start our trio of day three's epic ridge traverse…
  Up until this point I'd been through all these spots but this route would be a new one to me. I wasn't quite sure how we were going to connect one on these lines but we were going to find out shortly. The area had some incredible ancient volcanic rock.
  Sometimes when you throw yourself into a new zone everything all comes together and this turned out to be one of those days.
  On day two we experienced one of the more unusual "mechanicals" I'd seen in a while. Danielle's clipless Shimano shoe had a complete melt-down. The lower sole separated completely from the upper. On most rides this would generally be okay but this trip and what lay ahead was more than just an average "hike-a-bike". The solution was oversized zip-ties which needed to be adjusted and updated on a regular basis. After three full days Danielle was in pain but still had foot-wear to put on. On day four the other one failed.
  We now made a direct attack on getting to Castle Pass where we planned on setting up a high camp. An electrical storm loomed just behind us above the Dil Dil plateau but never actually reached us on the way up. 
  After a solid ten hours we arrived at Castle Pass where the views are hard to beat.
  We witnessed a spectacular sunset. This was a pretty special place to spend a night.
  The next morning on day four we awoke so a scorching hot day and headed for Tyaughton Creek.
  It was great to get onto some single-track right out of camp after our final hike-a-bike the previous day.
  Great views of Spruce Lake and Dickson. 
  After getting "less" lost this time on the Castle descent we finally got into some juicy single-track in the grasslands.
   As we approached the lower Tyaughton creek crossing I knew we would be in for a big one. This one is called out on the Trail Ventures map as "not possible" during high water melt off. We devised a solid rope set up and safely got ourselves to the other side.
  An hour later we arrived at Spruce Lake. It was certainly a long week-end as there were no available camp sites and people everywhere. The dock had so many people on it we were unable to find a spot and there was a game of beach volleyball going on. We had arrived back into civilization. After a well deserved swim we made our way up into Windy Pass and set up another high camp where there were plenty of spots left. That evening a family of goats basked in the sun on the high ridge just above us.
  Day five we awoke to another bluebird day and we were on our way home.
  And after another sweet North Cinnabar descent we found ourselves back at Tyaughton Lake where the whole death march began five days earlier.
As a mountain biker and a mountain traveler there are very few places on the planet where a traverse like this is possible. The South Chilcotins are a virtual Mountain Bike playground where unlimited possibilities exist. I find it tough to imagine not having this place to come to over and over again. Another big one in the books…. Pat
---
Do you desire to be dragged through the wilderness by the likes of Mr. Mulrooney? Or will you leave that to those who may not know what they're getting into?