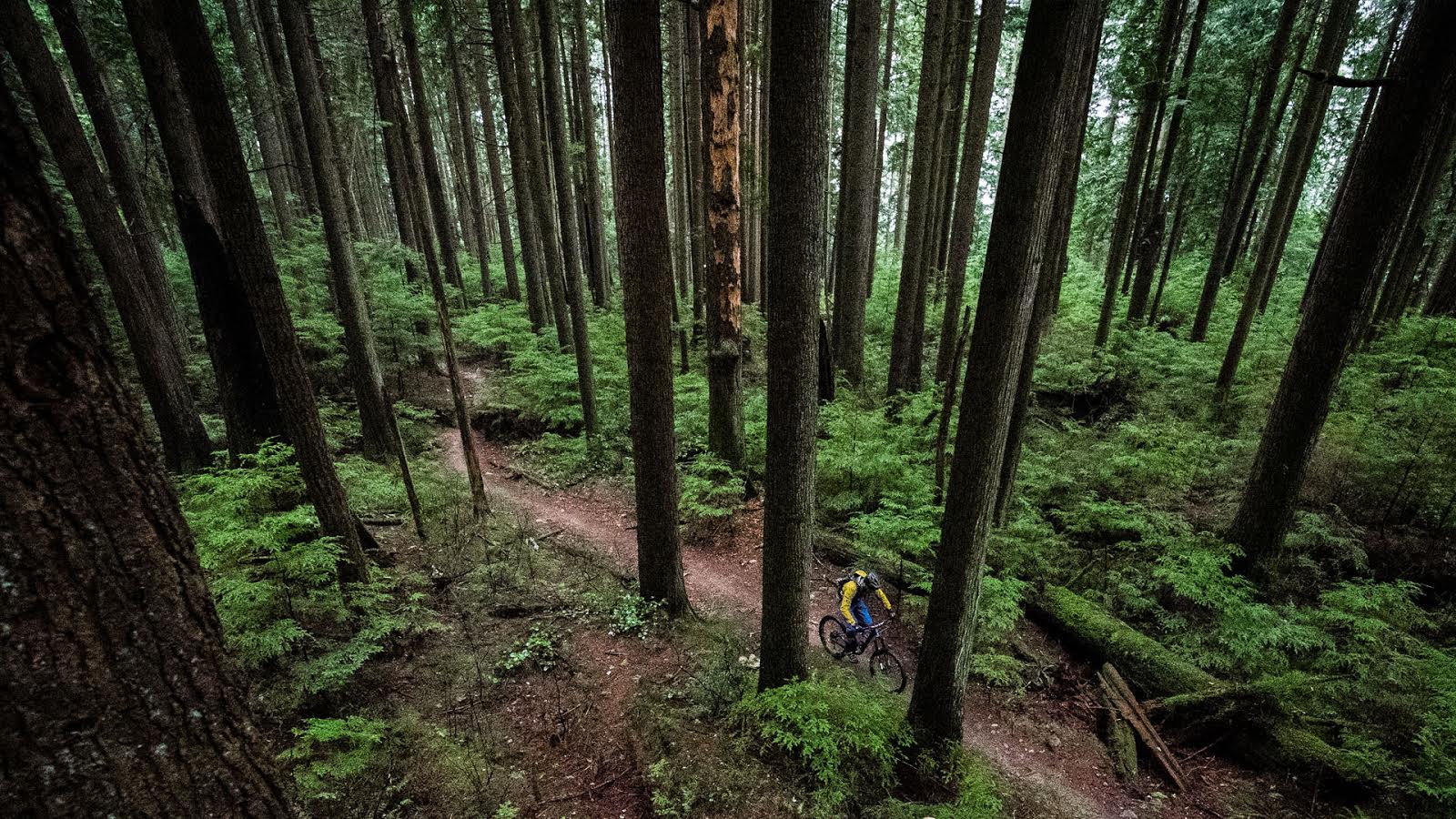 Castles and Fortresses
It never ceases to amaze me just how limitless riding my bike in the Southern Chilcotin Mountains always is. Even with the amount of seasons and frequency spent there I'm always able to put together another unique and "bigger" trip. This is one of the key reasons I continue to be lured deep into the golden hills of this truly special place. The word "Epic" is used a lot these days but the South Chilcotins and it's single-track trail network is well deserved of the title. For more than 13 years I've been sampling new ridges, slopes, passes, peaks, rivers, lakes and valley's in some of the more remote and less travelled parts of this paradise.
Without exception each trip would have unknowns. The anxiety of questions like" Will it be ridable," or "I'm not sure if we can cross that river," always haunts me be the night before the trip begins. Ultimately they all worked out one way or another and I ended up making it home with another Chilcotin trail tale to tell. So early August Danielle and I pulled (roped) together our good friends Drey and Mike for a five day bike mission that would be sure to forge some unforgettable memories. One month earlier I began plotting my secret and twisted plan to connect a series of passes and ridges that I'd wanted to shred for at least 8 years now.

  We decided to travel in style with Tyax Air once again and our departure was planned two days before the B.C. day holiday week-end started to ensure an early flight. After waiting over an hour to let the unusual morning wind on Tyaughton Lake pass, our trusty pilot Paul took the Dehavilland Beaver high into the morning clouds.

  The clouds were a little thicker than we anticipated so our route was changed on the fly to find a better approach into Taseko Lakes. This new route took us right over the Leckie mountain range and directly over Griswald Pass where Danielle and I spent Easter back in April.

  And after 30 minutes or so we were above the Lord River and on a direct approach to Lower Taseko Lake.

  One of the perks of my job working as a sales rep for Norco is getting my hands on next years bikes. For this trip I finagled a fleet of 2013 Norco 650B Sights, and Ranges. These new bikes are fully engineered to operate with the new 650B wheel size which in my opinion will be the ultimate single-track weapons to assault the South Chilcotins. Not quite a 29er and not a 26er but all the benefits of a bigger wheel. Giddy up!

  After a quick unload we put of our obscenely heavy packs and headed for the hills.

  The next few hours were spent wandering up and across rivers and involved a nice detour to an undisclosed location for a world class lunch spot.

  Mike and I had been here before but this was the girls first visit to what I consider my favourite valley in the South Chilcotin mountains. Not one photo I've ever captured here has ever really done this magical place justice.

  As we broke tree-line we were lucky enough to see the valley's resident grizzly just across from us. I was pretty sure this was the same guy I'd seen a couple of times before.

  Big views of the Taseko Range and Coast Mountains came into view in the alpine.

  After losing an hour that morning to uncooperative wind conditions we were pushing day-light for my planned first nights camp spot. As we emerged at our first pass we were still well back from where I wanted to be and the light was fading fast.

  Following the universal "Turns all Year" rules, the 1000ft fun we got counted as August Turns.

  At 8:30pm we arrived at the next pass where our final descent to camp would start. The fact that we were 10 hours into our day with massive packs and we were about to drop into one of the more technical lines of the trip didn't seen to detour anyone. Five more minutes of sun… no more photos…

  In the morning we awoke to find we camped in a pretty nice spot only a short distance from where I actually wanted to be. When we arrived there after 11 hours it was pretty much pitch black so we got a bunch of food into us and hit the sack.

  The packs always feel better on day two for some reason so we exploded off the line for what would be one of the bigger days of the trip.

  From this vantage we got a solid view of what we descended in the dark the previous night…

  After a few hours into the day I knew we were about to come across this amazing place I found a few years ago. The entire slope is a virtual ancient sea bed covered in fossilized sea shells and other sea creatures. I didn't say anything and just let everyone discover what was right under their feet. It's a pretty moving place when you stop to think about it. We were at 2200m above sea level and at least 80km's from the nearest pacific ocean inlet.

  The next few hours we rode and traversed some of the most scenic areas of the region. The colours and contrasts were a feast for the senses.

  At around 7:00pm we summited one of the areas major summits. It's a prize on foot but we brought our bikes. The descent that you're rewarded with from this climb can only be described as "Fantasy like"! This ridge is what Mountain Bike dreams are made of.

  And just as the sun was dropping we arrived at camp after putting in another 11 hour day. After a dip in the ice cold nearby creek we fuelled up with another chilli meal and Drey whipped up some home made chocolate pudding. Another day in paradise!

  The next morning we were positioned to get right back into the high alpine and start our trio of day three's epic ridge traverse…
---
There's more to come in Pat's "backcountry of the backcountry" adventure. Have you ever been this deep in the Chilcotins? Or would the more beaten paths appeal just as well?