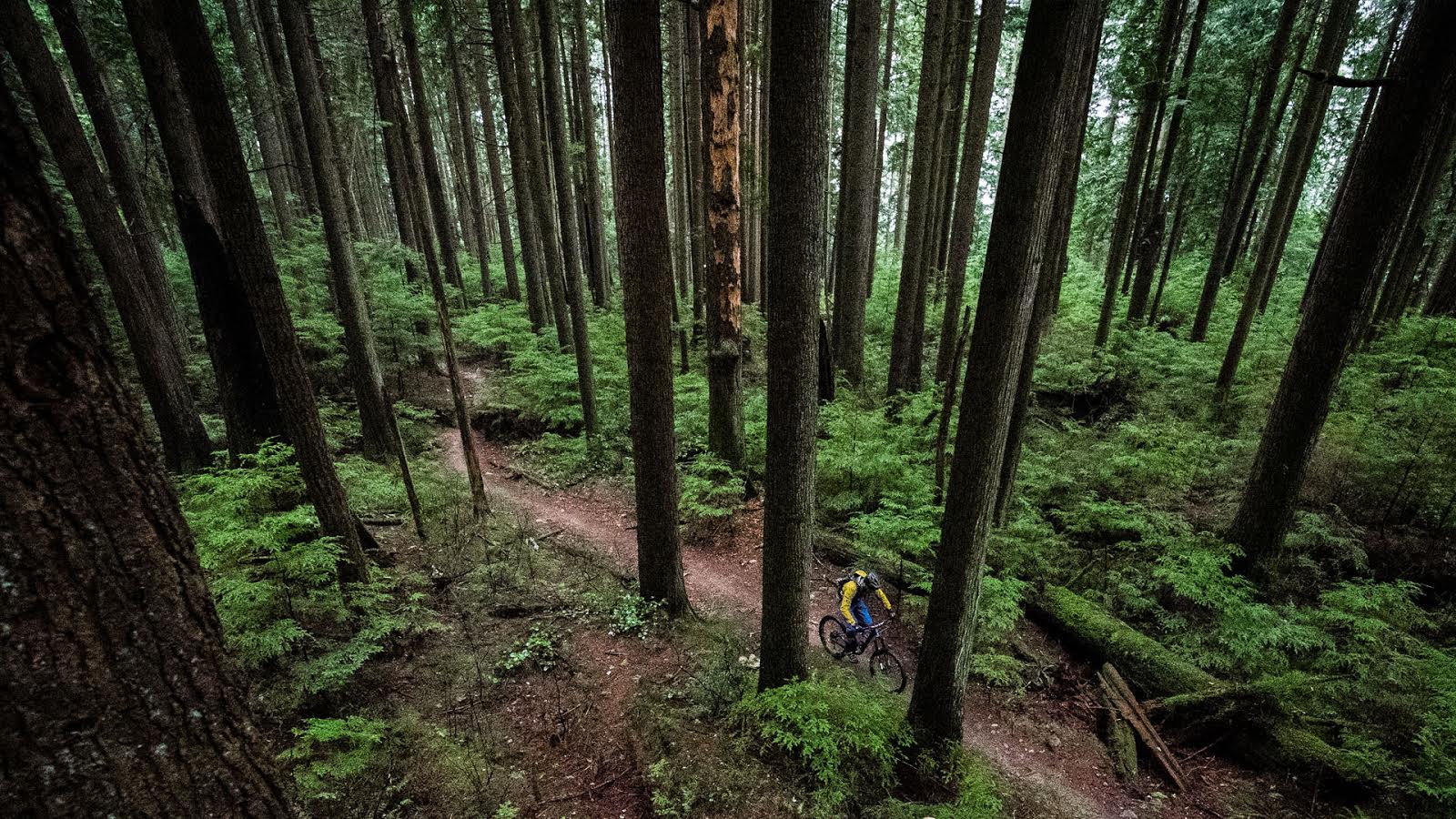 Trans-Provence from the Inside
The Trans-Provence 7-day Stage Enduro continues in France. Video and photos slowly trickle in, while standings become available shortly after the stages finish. After a good run on the 4th day, Seb Kemp has gained a position to land in 14th overall (standings HERE). While Seb's a busy man this week, he did send us an email between Day 2 and Day 3. Word of the day was "biblical". I'll let him take it from here…
---
Trans-Provence from the Inside
Words by Seb Kemp
Jerome Clementz is a beast and he will win.
Nicolas Lau is… who is he? He is obviously absolutely amazing. Winning at the moment.
Nico Vouilloz is riding an electronic lockout Fox rear shock on a carbon Lapierre. He has two riders with him at all times. One guy (Kieran Page) is supposedly an Olympic track cyclist (you should see his calfs!) and the other is a mystery slower dude. Perhaps a mechanic? Who knows.
These are the top three spaces. All French. The French dominate at this format. They have been doing Enduro for years so know how it all runs. More so, they are tuned to the race speed that is required. I honestly have no idea how they are putting so much time into people. Most trails are all downhill so it's not through fitness. All trails are really narrow and have almost zero line choice. Most of the time you are just following down an eight inch wide trail with bushes overhanging the trail, hiding rocks and other danger items.
They aren't faster because of line choice… unless there are some big lines that I'm not seeing. Course cutting is taken seriously on the TP with a 3 metre rule being implemented. That is, if a rider cuts more than 3metres inside a corner or off trail then they are penalized on time. However, we are in the middle of nowhere and they aren't marshals to oversee that. We have all seen some little lines here and there but it doesn't matter, riders are generally talking up gentleman's rules.
The courses are ridden blind (except for the detailed course notes or the rider who rode the race last year). I have been riding flat out and still don't know where to get speed from. The narrow trails make it fearsome to go that fast but obviously some riders are just less scared of riding that fast that blind. Oh, and they are all obviously very, very good bike handlers. Even if I have a clean good run I still can't see where the extra time comes from. I keep having daft mistakes. Yesterday a bush grabbed my brake at max velocity and I was sent flying. A big tumble that cost me a lot of time. I've crashed more in three days than I would in three months. Just tumbles due to a combination of blind speed, issues, missed corners, and vegetation doing its best to foil speed. Maybe go slow to go fast, but I don't think I can go slower, I know I can't go faster.
Also, navigation is a problem. Occasionally you are left trying to guess where the left hander that you were warned about will suddenly appear. Everyone has moments where the trail looks left but goes right and forces a quick turnaround. We are all getting this so it is fair.
Speaking of which, the "XC" boys are doing well. Adam Craig rides well, as does Kabush. Kabush won yesterday's last stage, a super pedally stage at the end of a 50km, accumulated 1800m climbing day. He put 49 seconds into me on that one stage alone so you can see that a good pedal can really make up for less brilliant technical stages. However, Kabush and Craig are doing well all round and have gained the respect of everyone here.
Kabush is on the 650b Genius which he picked up from InterBike the day before leaving. He said he has been getting used to the new bike, even swapping out his bars for some monster Renthal 30″ after day one. Downhill tires are the call from now on out.
All it takes to lose the week is a technical issue on a stage. Ben Cruz is a madman and suffered a front flat two days ago. As he stopped to fix it in the torrential downpour a fork of lightning struck the ground within 20feet of him so he said 'sod it, i'm out' and rode the rest on the rim. That puts him out of the chase now so he is on the hunt for stage wins and to not get beaten by amateurs and journos like me. Good little battles within battles.
Matti Lehikoinen and Matt Simmonds have got up to speed now. They were out of their element for about a day and after seeing the pace they needed and preparing themselves have realized how to approach a little better. I'm in a mini battle with Matti as well. Again, no one wants to be beat by a journo. It is these little competitions within the race that give everyone a little bit of banter in the evenings over dinner.
This is quite the race/ride/event. The scenery is mind-blowing, the bonds between riders tight, and the riding… well, almost every stage is the best trail ever. That sort of riding.
I'll keep trying to feed stuff to you as internet connection allows. French internet must be steam driven.

  Trans-Provence Day 2 Video

  Trans-Provence Day 3 Video
---
The legend of Trans-Provence grows through Seb's words – so this is what Enduro really is…