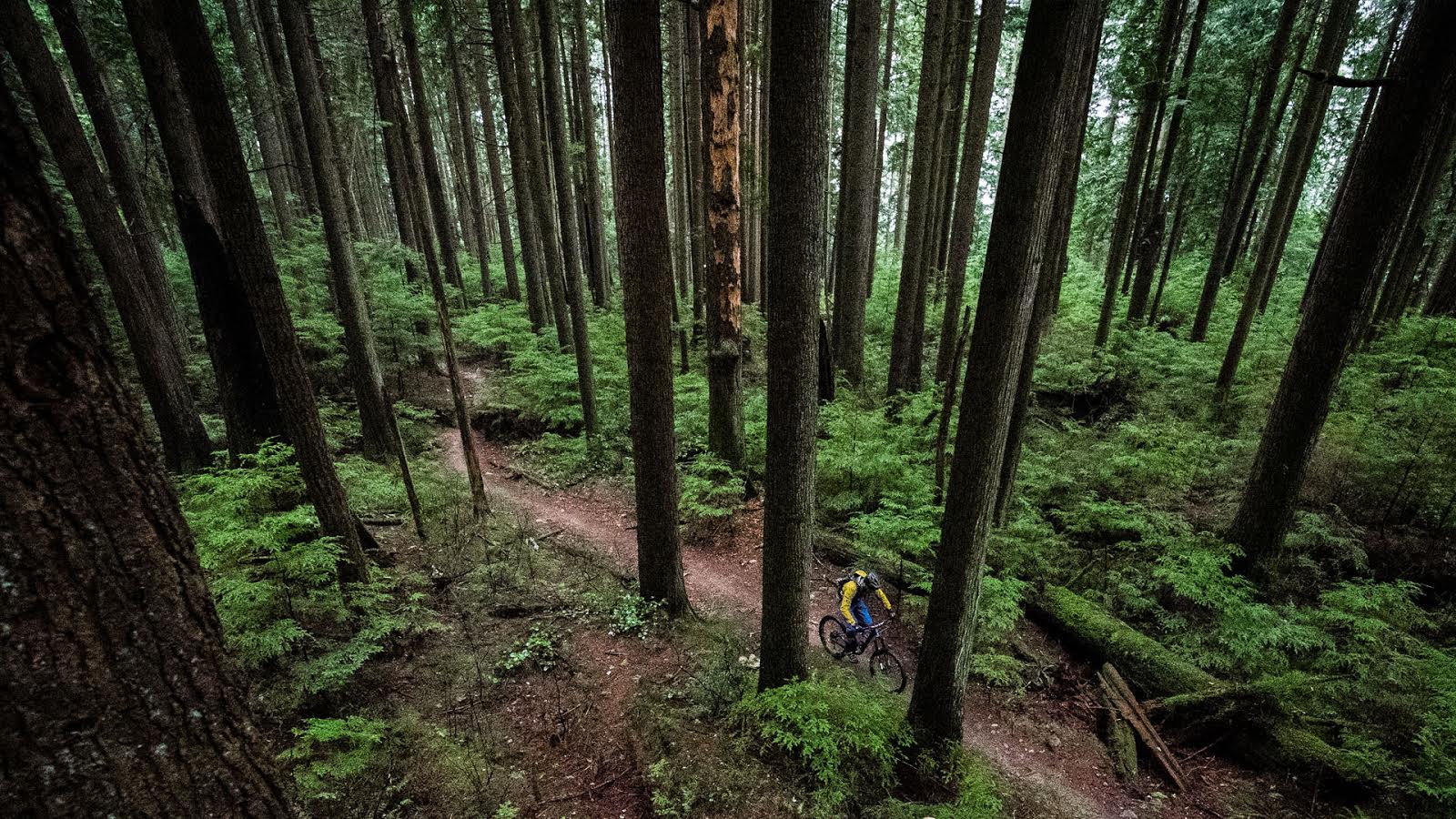 What's Been Going On With Montandon?
Last you heard from me I was riding Shannon's Pass in the Kootenays. Since then I was fortunate enough to get 4 weeks off work, which allowed me to go to Whistler where I lived for the past two summers. Not living there made me really appreciate my visit. Being the longer visit that it was, it gave me the chance to make some trips around the area, which I haven't explored very much.

  Rod Rudiger's back in town!
It was like a flash back to last summer. I spent most of my time with a few members from "Team Relentless": my two Australian homies Cam and Josh, and my good friend Eric from Calgary. Eric was driving from Calgary and was nice enough to pick me up in the Kootenays on the way. After arrival we spent our first few hours getting our living situation organized. We were set up in the wonderful Base 2 staff housing or as Stephen Matthews would put it, "staff infection". Not long after being settled in I was off with the NSMB Team for an eye-opening weekend.
I was recruited by my awesome teammates to go on a quick weekend trip north up the 99 to Spences Bridges and the surrounding area to do some freeriding. This would be my first real taste of the gnar. Mason, Stephen and I were fortunate enough to have Reuben Krabbe – great buddy and a very talented photographer – along for the ride to capture our adventures behind the lens. We drove up Friday night and I ended up sleeping in the truck's from passenger seat. Waking up at sunrise seemed a little early at first but as soon as I saw the golden morning sun lighting up the lines that started right from the truck it wasn't hard for me to put my gear on.

  Waking up at sunrise in Spences Bridge. Photo ~ Reuben Krabbe
My first line of the day had a cool dead tree at the top of a near vertical roll into the run out. Reaching a much higher speed than expected I ended up smashing straight through a healthy sage bush finishing my line with a strong sage scent. 

  My first line of the day. Photo ~ Reuben Krabbe
Next up was a more serious zone that we spotted just down the highway. After a short walk up a small valley just off the highway, we came across an amazing chute that we soon realized we had seen in several mainstream movies (The Claw's part in Disorder 10). The boys and I scoped out our lines from the bottom and started on our hike further up. Once reaching the top, it was all instincts from there.

  Stephen and Mase looking down their line. Photo ~ Matt Montandon
Here are a few more of Reuben's gems!

  Da boys lookin down the valley. Photos ~ Reuben Krabbe
After getting a taste of real freeriding, that was all I could think about; I concluded that is the direction I want to take my riding. After about a week of being back in Whistler I had the chance to ride in Squamish with Team Relentless and my childhood friend from Calgary, Heath.
Squamish was another first for me. After a quick stop at Tantalus Bike Shop where Conner pointed us in the right direction we headed up to the trails. Squamish is a happening place to ride! There are great shuttle roads, tons of nice people and amazing trails.

  Grin 'n Holler 4 pack in Squamish. Photo ~ Matt Montandon
Another highlight from my vacation would be riding the brand new trail from the peak of Whistler Mountain, Top of the World. We were lucky to have Toby Cowley with us, our new NSMB photographer homie with us to capture the action. 

  The crew we shot Top of the World with: Cam, Eric, Chris, and Zoolander. Photo ~ Toby Cowley
Top of the world is set apart from the pike park being that it is completely in the alpine and void of trees. I couldn't say a bad thing about this trail; there are amazing views, great flow, sneaky lips snuck in all over and a really cool exposed feel to it. 

  There's a sneaky lip! Photo ~ Toby Cowley
Here are a few shots of some lines I spotted just off the road.

  Slashing lines in uncharted territory. Photos ~ Toby Cowley
Once satisfied with the shots we got, we headed down to Ride Don't Slide; that was another first for me. Due to the bright sunlight finding its way through thick canopy and blowing out the dark forest floor, we soon decided that the light wasn't optimal for photos; without lengthy stops we were able to relax and enjoy the trail. Toby enjoyed it especially much with his hundred pound backpack. We enjoyed it right into the Creekside BBQ Championships for some free pulled pork sandwiches and vitamin water.
After spending two summers there, it was nice to be able to visit the hustle and bustle of Whistler and then return to the chilled out vibe of the Kootenays. I returned home with a new downhill rig – a Specialized Status – thanks to NSMB! It SHREDS the rough steeps of the Kootenays with ease! 

  Her name is Shannon…
reubenkrabbe.com
tobycowleyphoto.com
---
Montandon!