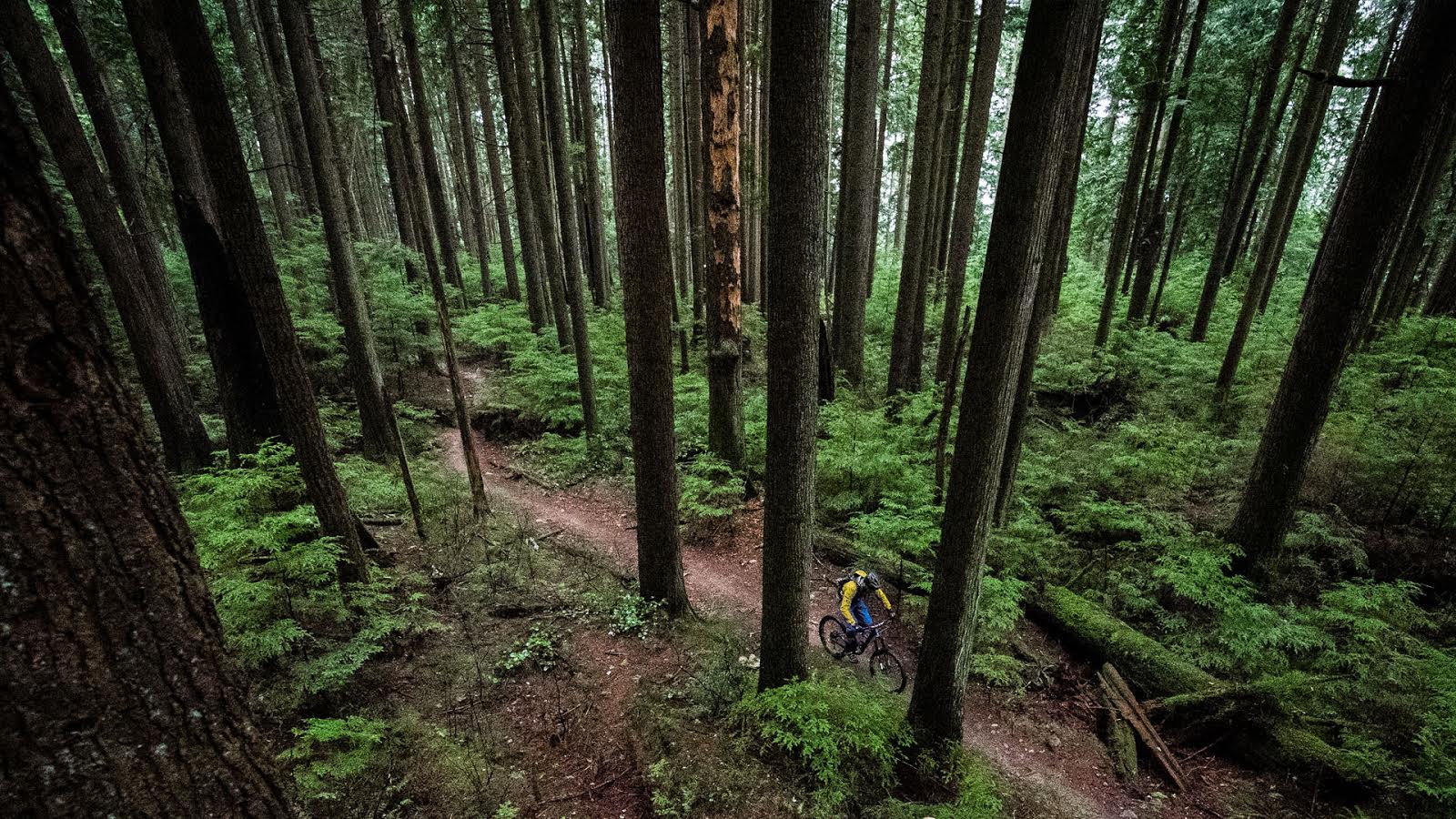 Interbike Day 3: The Final Frontier
After spending Thursday oh-so-sleep-deprived and foggy, I vowed to get a good night's sleep before our last day at Interbike. With a good breakfast in me and the need to finish off my pre-determined route before we headed to the airport at 2pm, I attacked early, kissing many hands and shaking babies along the way. I covered a lot of ground at MyFirstInterbiketm and the conversations I had last week will contribute to some great content through the winter.

  Lil Shredder 20″ full susser, so your pre-grom can ride with the likes of Jackson and Finn. Baby shake count = 1…


  Schwalbe's Hans Dampf is the burliest 650B tire out there right now. This is a cutaway of the 2.35 SuperGravity, which weighs in at a hefty 1040 grams. The 2.35 with SnakeSkin sidewall (reinforced single ply) weighs a more reasonable 795 grams.

  MRP announced a couple of new guides at Eurobike. The G3 guide, on the left, has a one-piece bash and pulley wheel – the pulley can also be switched out for a slider which is also provided. The new guide swings apart to allow crank removal. On the right is the AMG, which shares the upper guide with the G3 but lacks the lower pulley/slider.

  Following my post from Day 2, Bell also has a GoPro mount on an AM helmet. Did someone say we need a helmet mount standard?

  Aaron Gwin's pro model, also with camera mount.

  Foes 275 looks racy. 5.5 or 6″ of travel, 67º head angle, 13.1″ BB, and a 17.1″ chainstay. Lots of 650B bikes out there this year, with widely varying numbers.

  Suction cup bike rack. Uses a strap at the top to support some weight, but still looks questionable…

  Definitely gonna need some of these to ride Flying Circus this winter.

  The Twenty6 F1.2 stem is available in a million colours, has great detail, and will be available in both 50mm and 70mm lengths. 118 grams for the 50mm version.

  I asked Shimano if they had made any updates to the 2013 Saint kit since attending the media launch in Whistler. They said the integrated bumpstop on the prototypes wasn't working for certain bikes (FSR bikes being the most problematic) and they have updated it to alleviate the issue.

  If you had a sharp eye, you'd have noticed the Freeza waffle rotor above. IceTech rotors already have a layer of aluminum sandwiched between the outer plates, but extending that layer toward the hub should cool down the brakes even more. Available pretty quick.

  Another look at the Freeza rotor, only in 203mm and centerlock for now. I also asked about the Saint chain guide, and Shimano said that should be coming along shortly as riders are still smashing prototypes.

  Camelbak has expanded their lumbar series. The Charge, at right, was introduced last year and holds 2 litres of water in its 10L capacity; the Volt is a new addition with 13L total capacity and 3 litres of water.

  Camelbak's new NV back panel takes the bag further away from your back in the name of airflow. The bag also features hooks to attach your helmet by its straps rather than putting it a pocket.

  Mr. Rainbow Stripes.

  This Intense M9 colour combo caught my eye. Grey with gold bits, very classy.

  Formula has introduced 35mm stanchion forks in both 650B and 29″ flavour – but surprisingly not in 26″. The 650B 35 on the left will run 120 to 160mm of travel, while the 29er will run 100 to 140, both 15mm through axle only.

  Detail of the 35-650's comporession adjusters.

  Also at the Formula booth was this Colnago road bike with disc brakes and OEM-Colnago-only hydraulic brifters. Seen here is a coupling on the hydraulic line to allow cable swaps without introducing air into the system – could be useful when Europeans insist on switching demo bikes' brake levers…

  Yakima is now making a tailgate pad. Two sizes, $89. What I'm really wondering, though, is where they got such a mint Nissan 720 box…

  The Holdup rack has been updated slightly. Same base structure, but now with longer arms to accommodate Anthony Jones' new Surly Krampus and integrated locks. Also, black instead of grey. Yep.

  The Claw's Demo from Where The Trail Ends, replete with plastic pedals.

  And his cracked helmet.

  Getting an upskirt on the Specialized P.Slope's concentric bottom bracket pivot. More to come on this little guy.

  Wellgo had a new pedal on display, with gradations to show you that it is indeed exactly 10mm thick.

  This Wookiee was cruising the aisles. Not convinced it was Chewy, however. Go for MOUSEOVER.
---
That's it for my roving coverage from Interbike 2012. We've got a few more projects in the can coming along shortly. Thanks for all your comments and questions on our posts from the week.