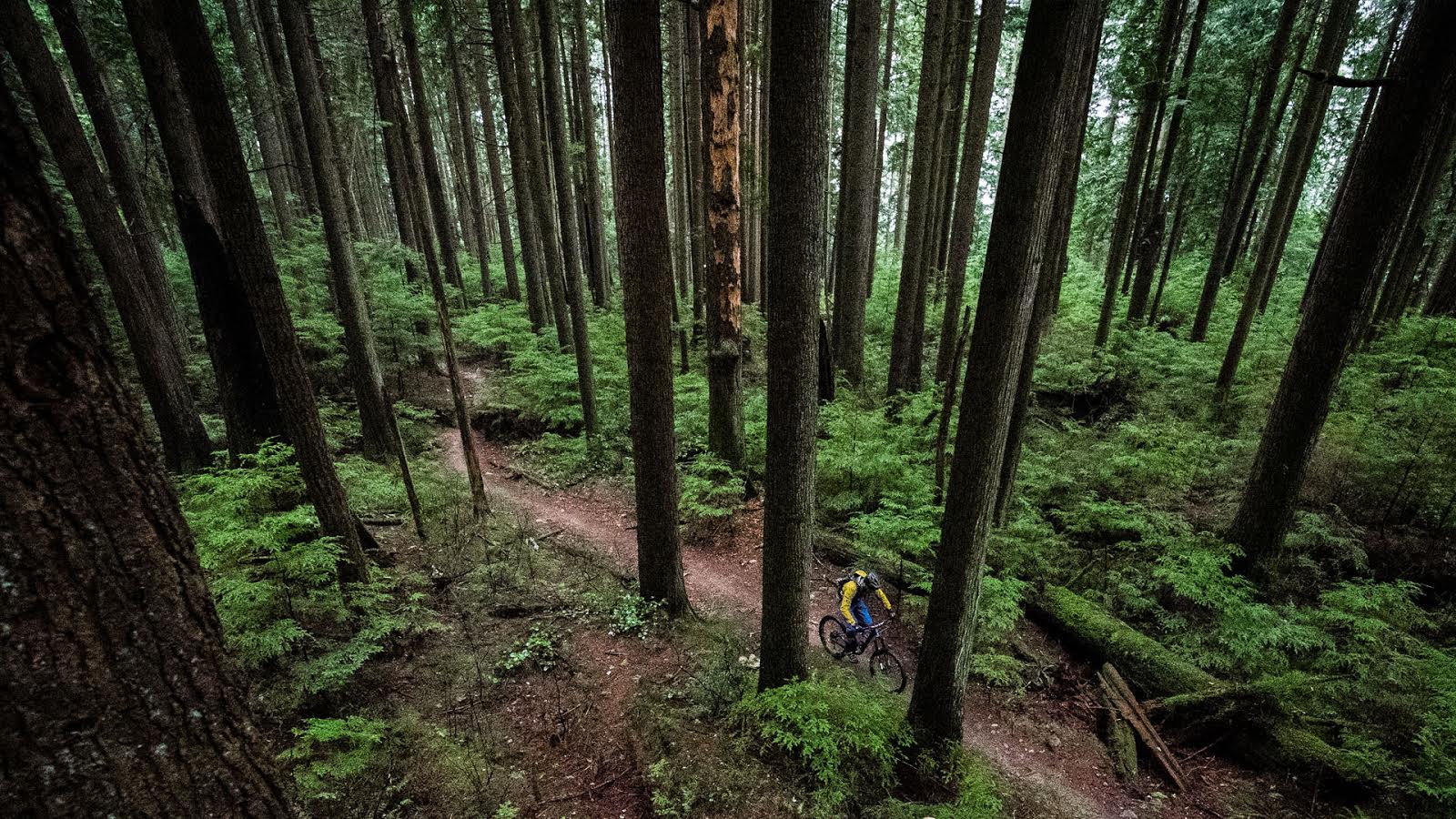 More Stuff That Doesn't Suck
The vibe at Day Two of Interbike 2012 was somewhat toned down from the enthusiasm of opening day. Freeride Entertainment's new film Where The Trail Ends premiered the previous night, ensuring a good few hundred people were recovering from an evening of celebration. Hazy memories of a long night in Vegas went along with hazy skies to start the day before heading into the depths of the Sands convention center yet again.

  Ryders Eyewear drove their split window bus all the way from our home town of North Vancouver, securing rockstar parking inside the show and a conversation starter.

  The Clif bar booth supplied breakfast, lunch, and dinner for some – including myself. The salty and sweet ones are pretty damn good.

  Lazer Helmets is known in the road world for having good quality lids with excellent adjustments from the Rollsys system. Their mountain line covers the gamut of pricing. On the left, the Phoenix full face goes for $100 US and features possibly the ugliest paint of any helmet at the show; the grey Oasis has an optional GoPro mount and goes for $120; and the yellow Nirvana is a lighter XC/AM helmet coming in at $145.

  Ranging from 215 to 275 grams and $89 to $149 for the examples shown here, Limar also has a range of light weight mtb helmet in occasionally garish colour options. 

  Continental's heavier-weight tire options range from the 680 gram Mountain King 2.2 to the 1200 gram Kaiser 2.5. It was interesting to hear a German guy explaining the actual plies of these tires, highlighting a misnomer that "single ply" and "dual ply" tires generally have three times the plies. We'll continue to use the wrong terms…

  Reynolds, a company known for its steel frame tubing, has a couple new pairs of carbon hoops. The 26″ AM Carbon wheelset weighs in at 1600g while the 650B set is slightly lighter-duty at 1500g. Both sets are 29mm wide and tubeless ready.

  Reynolds hub details. The front hub is convertible between 9mm, 15, and 20, while the rear goes from QR to 142, all using the spare caps you see here. I'd like to see more companies incorporating this type of adaptability…


  Nukeproof has a new DH bike, the Pulse, featuring a number of cool details that will have to wait for another post.

  Thought Easton was alone in the 35mm bar and stem standard? Think again. Nukeproof and Kore are getting into it.

  Three Nukeproof wheelsets from Trail to DH with SunRingle rims, looking good, weights not yet published.

  Rocky Mountain's new Instinct 29er is blacked out and ready to rip with 130mm of travel at each end.

  Black as fuck. Canadian flag detail on the black-on-black Instinct.


  And of course, Rocky's newest innovation, Ride 9. I'm over the moon about this one, and happy to see it on a bike beyond the new 650B Altitude.

  When you see it…

  Gore was getting people wet in their Seattle simulator.

  Hundreds of people lining up to get an autograph from Miguel Indurain.

  NiteRider has three light systems of note, with model numbers indicating lumens. The MiNewt 750 weighs 245g with the two-cell battery; the Pro 1800 weighs 435g with a four-cell; and the Pro 3600 has both a spot beam and flood beam at 1800 each plus an eight-cell battery at 812g. All models last 90 minutes at full power.

  300 unit charging station in the NiteRider van for endurance race support.

  FSA has introduced a new line in their Gravity series, the Gradient AM bar, crank, and stem. While a new standard is being introduced for the spindle, it's in the interest of being compatible with any BB type. Never worry again about transferring your cranks to a new bike…

  Kali has helmets with colours that aren't red. This is news to me, being a bit tired of red bits on everything. Kali's engineering is OCD-level… stay tuned for a more indepth look at this side of their business.

  When you have a Surly Big Dummy, you put horns on it. No questions.

  Tom Ritchey's 1977 650B mountain bike. Classic!

  And the 1977 Ritchey 650 next to a new tweener. We've come a long way, thanks in part to Tom.

  Eventually the beer started to flow, out of the side of the Chrome truck and in many other places. Things once again get hazy here.
---
Any comments? Tempted by the shiny objects? Join the discussion below…