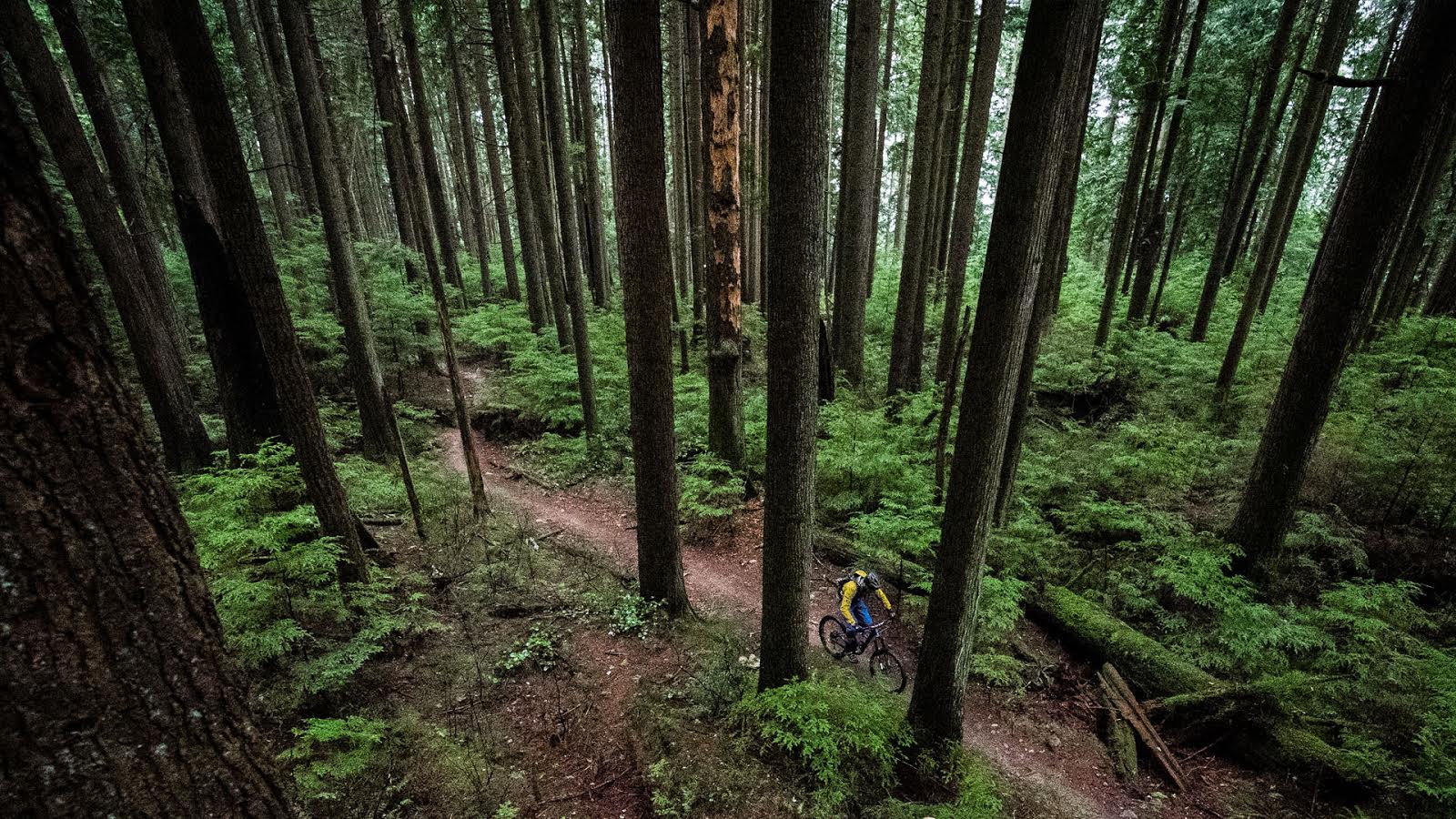 My Interbike Cherry Popped
I'm not ashamed to admit it: this is my first time to Interbike, and to Vegas at all. Sure, there are plenty of distractions in this town and the heat is not the least of them for a fair-skinned BC boy, but I made it through Dirt Demo and have now spent a day roving the grounds at Interbike. I've been aware of this show since the late '90s, and the weird and wacky isn't unexpected. Hopefully my findings are to your liking; please leave a comment and let me know what you think.

  Matt Dennison's fairer sidekick Katie Holden was witnessed getting jacked on Clif bars and scaring people. Check out the front page for Matt's videos with Katie as host…

  You can't blame me for being quite excited about this Rothmans Dakar Porsche. BFG All Terrain tires, speed holes, lots of lights. Based on where it was parked, probably a Go Pro somewhere as well. So while I could continue to be distracted and drop the Interbike ball, let's drop some seat posts…

  Kind Shock aka KS is introducing two new dropper posts. The LEV, on the right, will come in three lengths and travel amounts: 435/150 (yes, the most in the industry), 385/125, and 335/100. Fixed cable attachment, two bolt head, 580g, 27.2, 30.9, or 31.6, retail $399 US. On the left is the price point E-Ten post. Only one length (385/100), single bolt head, 723g, 30.9 or 31.6. A very inexpensive $150 without remote or $175 with.

  Gravity Dropper has updated their Turbo design slightly. The protrusion where the cable enters the post is much smaller, and now horizontally oriented to allow the post to insert a touch farther. If you've got a 30.9 or 31.6 seat tube, the 5″ post can be made in up to 450mm length. They've also commissioned a proprietary 4mm brake housing that flexes better than shift housing. Noteworthy is the cost of a rebuild: You ship your post to Montana, and $30 gets you labour and parts, a new cable, plus return shipping.

  Thomson's dropper post has been generating a lot of buzz since Eurobike. They are hoping for a March release, meaning what you see here is still in prototype phase. The action is extremely smooth and the machining spot on, as you'd expect from a Thomson product. This particular piece is 125mm drop and 400 long, but we might see different lengths come next year. 450 grams and $400.

  Penticton, BC based Swagman Racks has a vertical mount folding rack called the JackKnife. The cool local news here is Victoria's Strahan Loken of Arbutus Racks is responsible for the engineering side of the JackKnife. Adjustable for different wheel sizes, and folds up to half the size when not in use. $600 Cdn for a 2 bike, $750 for a 4 bike.

  Kuat Racks out of Springfield, Missouri builds a range of all-aluminum hitch racks with an integrated bike stand.

  Gemini Lights has got a new 1400 lumen head called the Duo, weighing in at only 63 grams for the light head. On the far left is the 1800 lumen Olympia, on the far right is a self-contained flashlight version of the Xera light which we reviewed earlier this year.

  Holly at Muc Off offered me a wax job. I agreed, but didn't have any carbon fiber or aluminum surfaces for the new Uber Wax. Probably a good way to keep your anodized frame from looking dirty all the time too…

  Don't like the traditional derailleur system? How about a 4 pound hub? 14 speed Rohloff in the Euro section…

  Urge Helmets is now going dealer-direct in Canada, which should make finding their gear (along with sister companies Royal Racing and Brake Authority) easier north of the 49th parallel. Helmets remain the same from last year but new colours might tempt you. A new dirt jumping helmet is on the way but didn't make its way to the show…

  DT Swiss is jumping into the splined XD freehub standard. This is SRAM's new development for XX1, so you will probably see other companies on the boat soon. The M1700 wheels feature 26mm wide rims and 650B and 26″ options.

  Smith Optics with a very customizable new line of interchangeable riding glasses.

  Enve Composites jokes that the Santa Cruz Syndicate bikes, this one belonging to Steve Peat, are "Enve bikes with some Santa Cruz parts." The rear triangle is specially made for the Syndicate team. The DH rims are 460 grams…

  Leatt is now producing a backpack that works with their braces, with a one-buckle harness style enclosure up front. I tried it on and the harness seemed quite secure indeed. And now you've got no excuse for walking down from that flat on Crack Addict.

  Hope has a cute little "almost everything we make" mini bike.

  But of course that's not the smallest bike at the show. David Régnier-Bourque of Devinci shows off a working model of the Wilson that their South American distributor brought up.
---
That's it for my virgin day at Interbike. Until tomorrow…