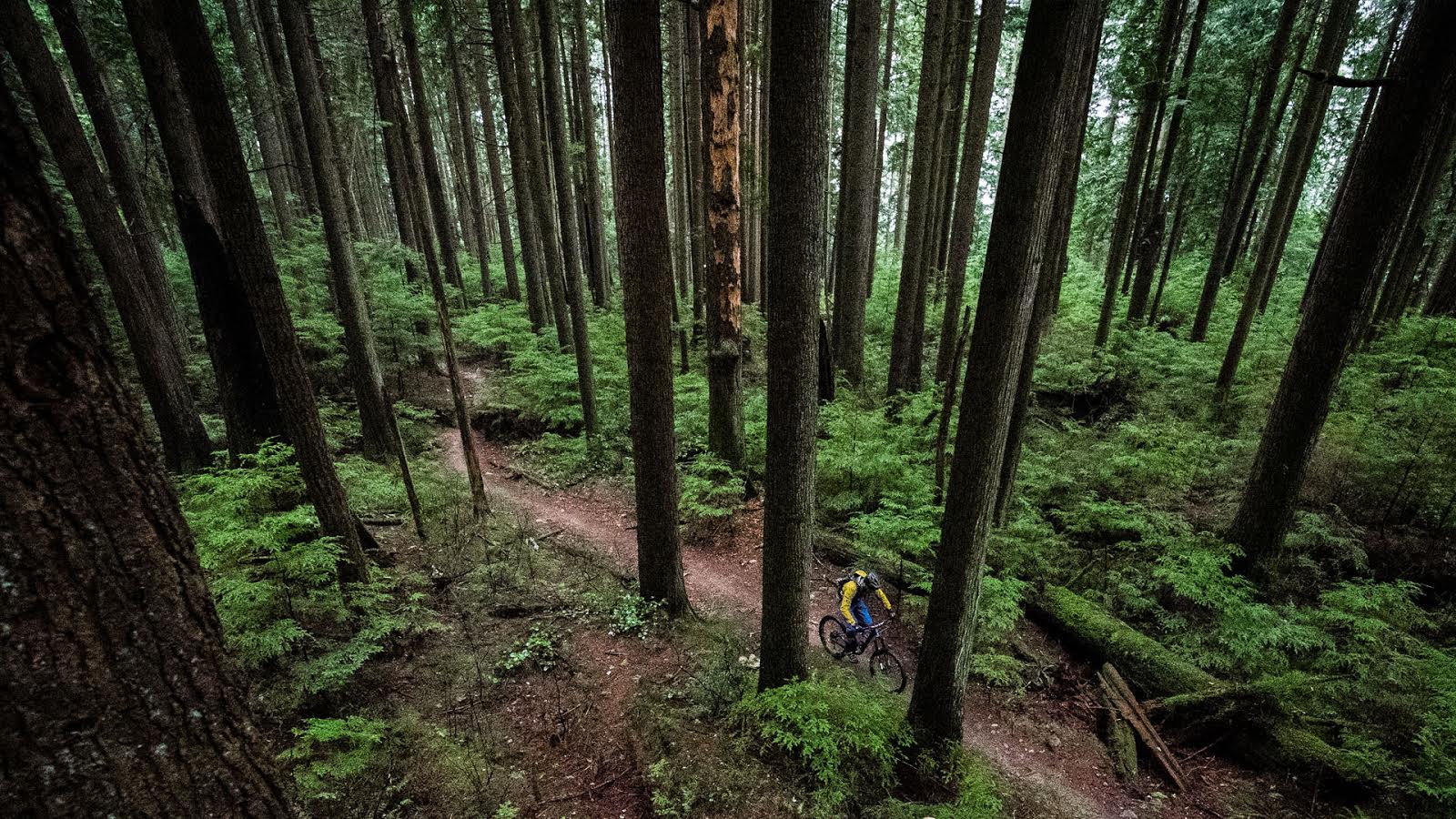 Soft Greats: Teva, Dakine
I was in high school when Teva sandals first came out, and they were perfect for the stuff we did during those long summer holidays: lots of slacking off in and out of the water, paddling, sailing, hiking; I even wore mine on a ride once when I forgot my shoes – it wasn't pretty but it worked out. In the years since, their product line has expanded considerably, but one thing that hasn't changed is that their sandals still give you very strange tan lines.
Since their introduction to the bike world last summer, Teva has jumped in with both feet. From a few models that worked with flat shoes during their initial launch, Teva have added several more shoe models, some targeted at casual riding and now they're taking aim at the clipped-in crowd as well with the pre-release of their new Pivot, which is being positioned as a clipless AM shoe.
A side view of Teva's new (but not yet released) Pivot shoe. They were showing it in Black and grey as well as Reg and White.
The Pivot was a collaboration with Crank Brothers – the goal was to rethink the pedal/sole interface but there seems to be some clear thinking about some of the other parts of the shoe as well. Weight has been reduced wherever possible (mostly in the sole since rubber is heavy and not needed everywhere – remember this shoe is targeted at AM riding whereas lots of others that may look similar have more of a DH bias), and breathability was also made a priority, as well as the usual goals of good fit, durability, and the right amount of stiffness without compromising comfort and traction when hike-a-biking.
They were showing two colour options (black and grey pictured above, there was also a red and white version), but the shoes were pre-production prototypes with certain details missing, and contained in glass since patents are pending and that means they aren't able to be shown to the public yet. We won't know just how significant their collaboration with Crank Brothers will be until we get some to test (not until next year sometime). Release to the public is planned for July but they're hoping to have test shoes available to the public at Sea Otter in 2013.
Also on display at Teva was a new for 2013 version of the Links shoe in a colour referred to on the bottom of the shoe as CR82. For now we're calling it Poison Spider Blood.
Dakine is one of our favourite stops every year. They're been friends of ours and great supporters for years, plus Sales Manager Chico Bukovansky has one of the best names in the biz. Chico was in rare form on this day, bouncing around the booth, showing off the latest Dakineness.
There's a lot going on here, but the news is that Dakine now has a breathable DriMesh back panel (you're looking at the side view of it). You're looking at the Drafter in the new ever-present Palapa colour scheme.
Dakine's ladies program is coming along nicely. It turns out that their entire design team is now female, and they all rip on bikes. Good news for you xx chromosoners out there.
The Descent jersey and short. On the left, Geoff Gulevich's clothing script for Red Bull Rampage this year. On the right is what Thomas Vanderham will be wearing.
Dakine's slightly more technical take on the Prince George dinner jacket. Called the Oakridge Flannel, it's actually fashioned from woven quick dry polyester. Post ride you'll be dressed perfectly for killing a case of Lucky behind the liquor store.
Others have begun to shamelessly copy the Dakine truck pad (Evoc, RC, Softride, Thule) nobody has managed to improve upon it. Except Dakine. On top of adding the Palapa styling (do NOT call it drug rug) Dakine has added straps to keep your bike from tipping or getting air on rough roads (and damaging your downtube).
Greg Minnaar's World Championship winning Santa Cruz V10. Mud from Leogang mud still clinging to the frame.
Aaand Steve Peat's custom-painted World Championship V-10. NOT made from Manchester steel. Check out the custom-painted Enve rims.
---
Do you think Teva is taking the right steps toward filling the gap in the AM clipless shoe category? What about all of these flat shoes we're seeing without sticky rubber: non-starter for you, or not a big problem? What about Dakine and the new Palapa colourway? And, if you had some of those sexy carbon rims, would you let them be painted or keep the carbon in the nude? Speak!