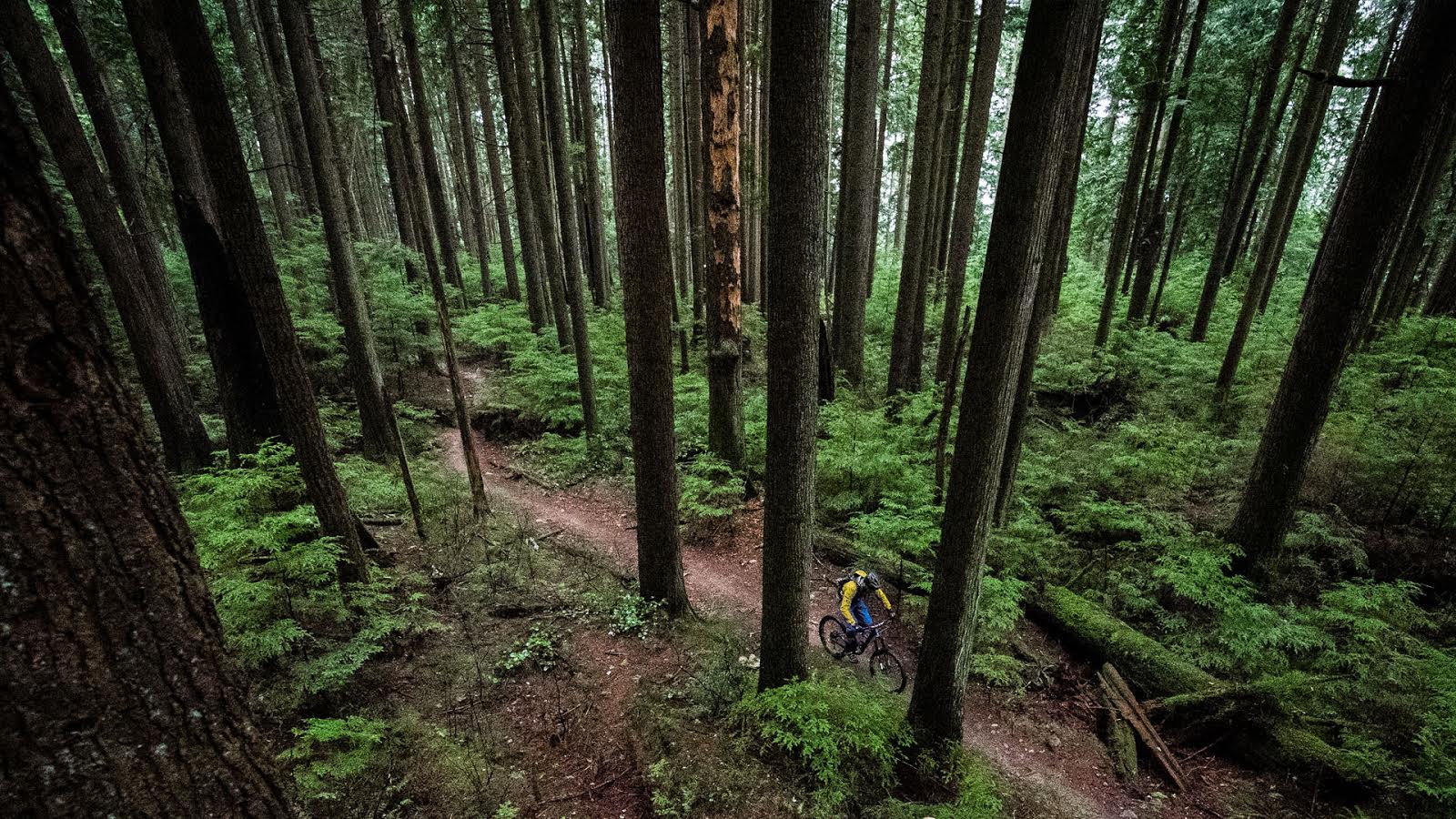 Dirt Demo: Gear, Gear, Gear – Pt. 1
The first two days of Interbike week take place 45 minutes outside of Las Vegas at Bootleg Canyon. With triple-digit temperatures and dust devils making their mark on the grounds, shop employees, distributors, and media types took advantage of any available shade and all the cold beverages they could swallow over the two day event.
I'm not sure whether this was a ploy to make the Sands convention centre look appealing for the remainder of the week or merely a hazing ritual for those of us not accustomed to desert heat. Dirt Demo is focused around giving industry types the chance to test bikes on the rocky and exposed slopes, but there's a lot more to see on foot…
---
Chris King

  Chris King is calculated about new product releases, so the configuration at center – pink, pink, brown – was a shocker for us…

  Not to be left behind on new standards, Chris King is producing a range of press fit bottom brackets that convert between sizes, all of which get King's standard 5 year warranty. 

  The first bike Chris King built, in 1978.

  Fork crowns at King, part of their Cielo frame brand. King also saved the day with delicious iced coffees… how Portland…

Maxxis Tires

  While the Minion DHR II is not exactly news, I was interested in finding out about tread compounds on the new series of Maxxis tires. The reps at the booth at first dodged my questions about durometers, and then let on that the company is no longer advertising these numbers to preserve their intellectual property. Basically the 2013 line will be marketed with three compound options generally corresponding with their current offerings of "race hard", "trail medium", and "DH sticky".
Troy Lee Designs

  The man himself, Troy Lee, going for a personal record of helmets at 9. Believe it or not, this is the first time he's tried this. New colours are the only changes in the D3 line for 2013. It ain't broke so Troy Lee isn't fixing it just yet.

  The Ruckus short is new this year. Lots of colours, adjustability, and pockets. Nice and light weight. And matches your day glo bike.

  Looking for upper body armour that won't make you look like a linebacker on the chairlift? The Shock Doctor series is compatible with neck braces, soft-shelled and breathable.
Fox Racing Shox

  New in the Fox line is the 34 fork in 26″ or 650B flavour. The 29″ version of this fork has been available for most of 2012 already, and these fill out the roster. If you care about numbers, the 650B fork is 13.5mm taller at the arch than the 26″.
---
Will any of these shiny bits be making their way into your collection in 2013?