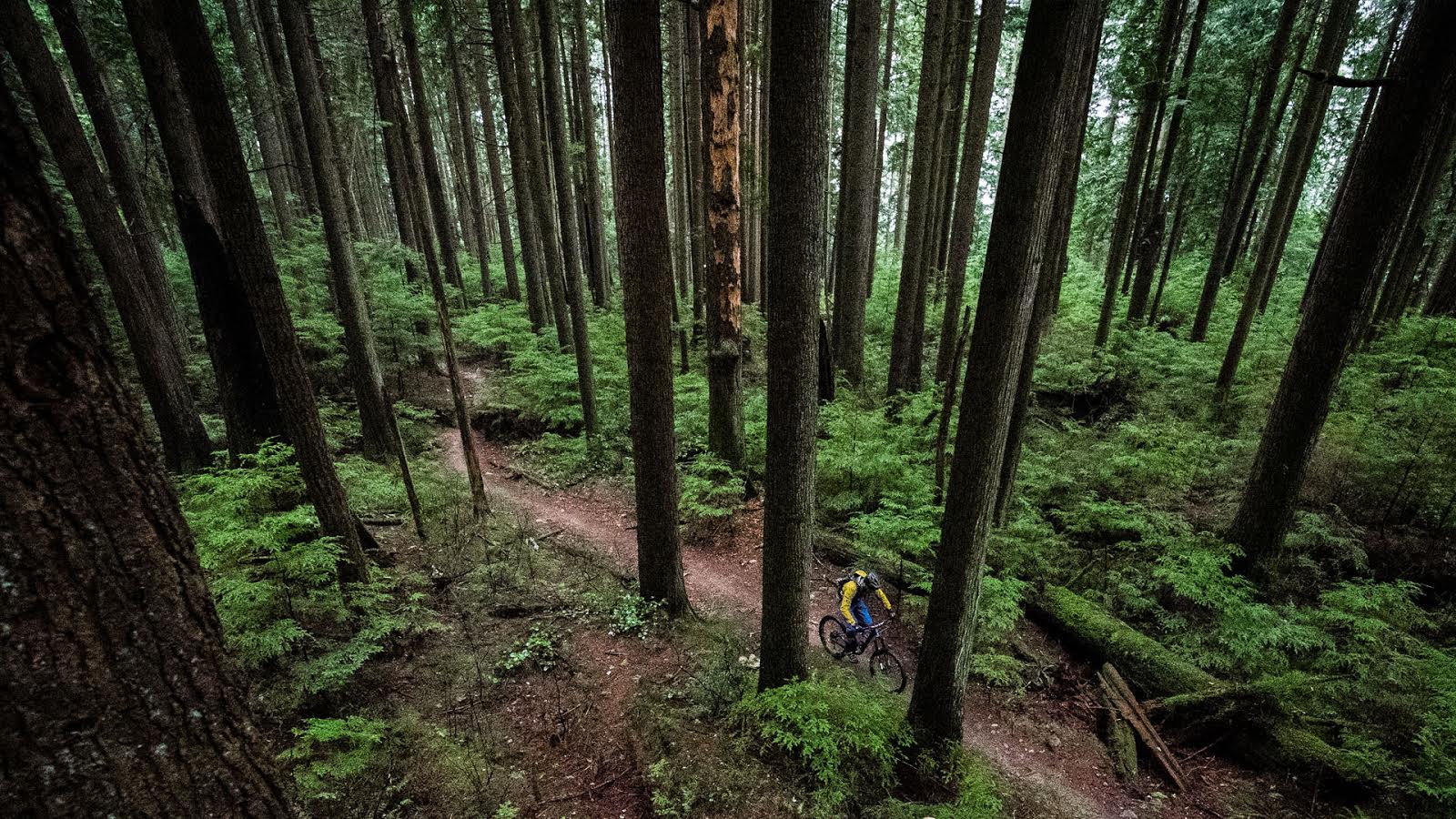 Easton, Giro, E13 Goods
Did we mention it's hot? Hot like chilli peppers roasting in Satan's frying pan. Luckily the dirt demo now has oases so we northerners don't perish and dry out like flattened armadillos. The media tent, all 400 square feet of it, was cooled with a five ton air con unit. Enough to keep the sweat down if you didn't move a muscle. The refreshment area was even more pleasant because of a non-stop misting system. All this so the bike industry can gape and prod and mount 2013 products in an inhospitable and unwelcoming land. Here's a look at a few of the things we saw after a couple of scorchers in Bootleg Canyon.

  The Hive's mountain brands of E13 and Chub have made a mark with innovative engineering, stylish presentation and solid performance. Their cranks continue to become lighter and more refined and their unique interface, the P3 connect with a 'polygon 3 lobe interface, is said to prevent the gradual degradation that can plague splined interfaces. (They should last a long time and not creak!). And they look rad. E13 has added a tool free preload to ease the install. The TRS 1 crank will be avaible with an integrated chainriing/spider in sizes from 28 to 34 which should mate nicely with SRAM's XX1 drivetrain.
  Only 350 of the Steve Peat Edition LG1+ chain guides will be made this year, and three lucky customers will randomly receive hand sign version from the man himself. 179 grams of chain security.
  The LG1+ pedal has replaceable wear plates, three pin heights (1, 4 or 7mm) and a spin control adjustment. 468 grams.

  New colours for Giro lids and shoes for riding flats and DH. The Jacket flat pedal shoe (picured above) and the Chamber (below) share a Vibram soul. No sticky rubber here. Photo ~ Morgan Taylor

  Two views of the Chamber, Giro's SPD compatible shoe.Aaron Gwinn had input into this shoe so it'll make you fast. Photo ~ Morgan Taylor

  Do you think these will keep you attached? Photo ~ Morgan Taylor

  After the success of Easton's carbon wheels aimed at aggressive all mountain riders (Haven Carbon) and XC racers (EC 90 XC), Easton set out to fill the gap between the two with the EC 70 wheel. Aimed at the trail market, the EC 70 will roll out in 26″ (1355 grams) and 29″ (1460 grams) sizes. Photo ~ Morgan Taylor

  To make these carbon hoops more affordable Easton steered clear of the pricier Armored Ballstic Composite material. These wheels won't be quite as bombproof gram for gram as the Havens, nor are they are UST tubeless (although they are tubeless ready)  but they'll cost $500 less (about $1800 in the US) and they are also 100 grams lighter. You also lose the Havens' two year no questions asked warranty. Photo ~ Morgan Taylor. 


  These boys got closer to Satan's cookwear than most. Lobster anyone?
We'll be looking for more freshies in the 600,000 sq. feet of air conditioned sanctuary at the Sands Convention Centre tomorrow.
---
Anything that turns your fancy? Is this stuff you'd like to see more of? Tell it below.