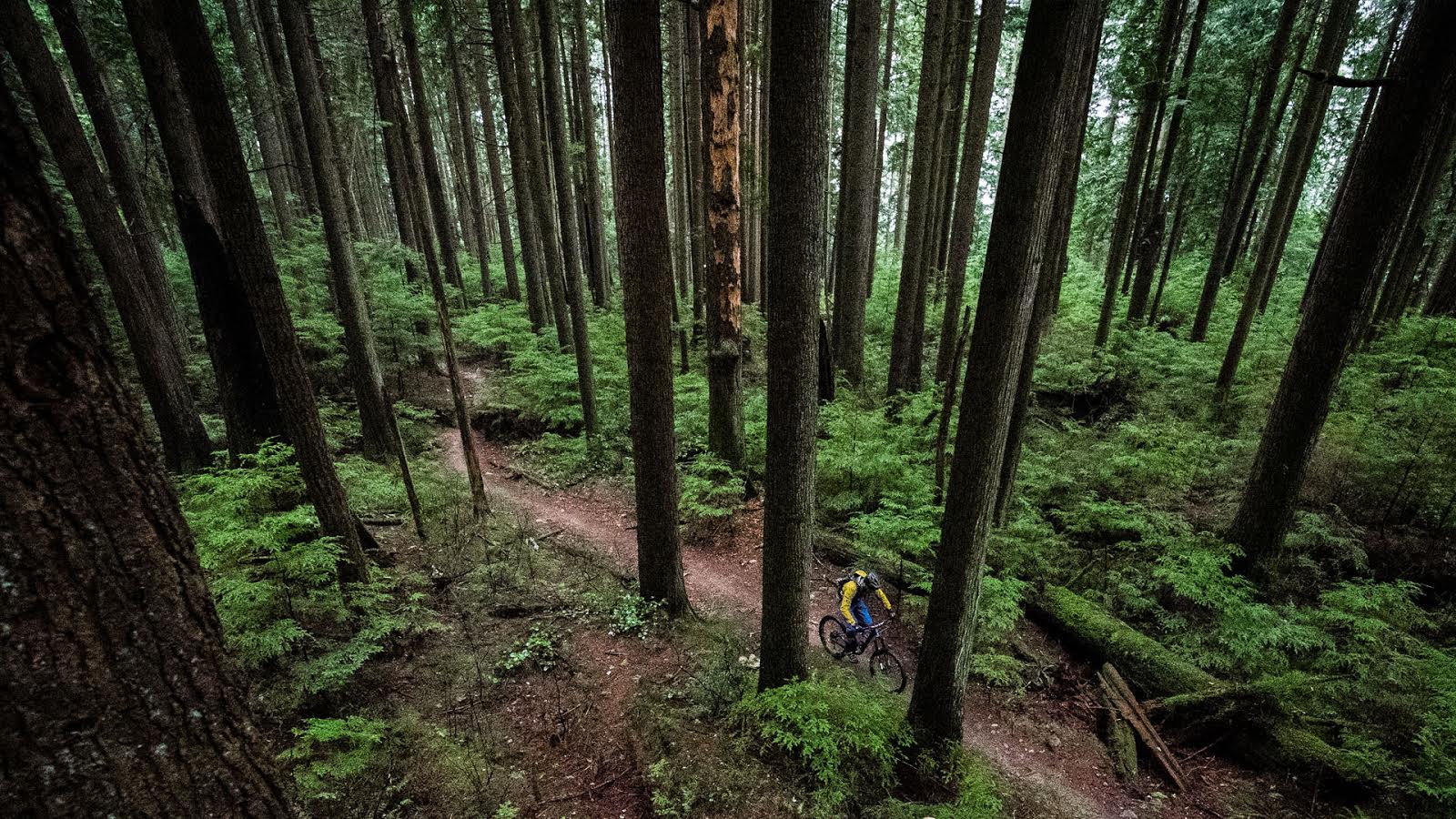 A Near Miss
The Deep Summer Photo challenge is something that I have aspired to be a part of, ever since I watched its inception in 2009. I had watched the Deep Winter shows six months earlier, and was stoked to see slideshows filled with photos of the green mountains of Whistler underneath tires replacing shots of snow under skis.
Every year since then, the contest has eluded me for one reason or another. Until this year, seven weeks before Crankworx, I got an interesting call from Seb Kemp.
"Hey Paulo, you want to do Deep Summer?"
"F*?k yeah dude, are you serious?!"
"Yeah, I think you would fit the bill perfectly, we'll be working with Jonathan Hayward, he's a wire photographer."
At this point, I was so excited, it didn't even register that I had absolutely no idea what this meant. Did this guy take pictures for electrical engineers? Was he walking around finding electrical pylons, finding angles for shots of the wires that connected them? I was in the dark, and it turned out that Seb didn't have much more of an idea about this guy than I did! But either way, I was in, and it was finally happening.
But then, with just shy of six weeks to go, I pushed too hard through a berm on World Cup Singletrack, and took a huge impact on my thumb. Profanities were projecting from my mouth before I heard the P of "snap". I knew what this meant – broken bone equals at least six weeks recovery, equals no Deep Summer for me.
I sheepishly called Seb to relay the bad news, but he couldn't have been more optimistic! After suffering a catastrophic LisFranc injury in the spring, Seb has become a veritable recovery expert, and told me that I would still be on the team, and gave me a list of what I needed to do to make it happen. Suddenly my motivation took a U-Turn, and I was determined not to disappoint. Seb is an inspiration. Seeing how hard he was shredding for Deep Summer was almost unbelievable proof of what can be achieved if you put your heart, body and soul into something that you really want.
It turns out that Jonathan is a photographer for the Canadian Press, and is an expert at putting pictures on the wire, not taking pictures of them. He had never shot mountain biking before, so from the get go we knew it was going to be interesting. Myself, Seb and our third rider Dylan Sherrard were still left guessing until our team meeting on Friday, where Jonathan, our lighting guy Paul Wright, and slideshow editing queen Christa LeCraw unveiled their master plan. The way Jonathan acted out the slideshow to the music with a crazy dance left us laughing so hard, we knew we were in for some good times.
And good times it was. Three stand out days of the summer so far. A few firsts, a lot of laughs, some amazing sun sets, new friends, and a lot of photographs. We didn't make the top three on the night, but we were all proud with what we created, and although we didn't win over the judges, I am pretty sure we got the best crowd reaction, and that means a lot!
---
Paulo's right about the crowd's reaction: the People's Choice, if there was one, may have gone to this entertaining little slideshow.