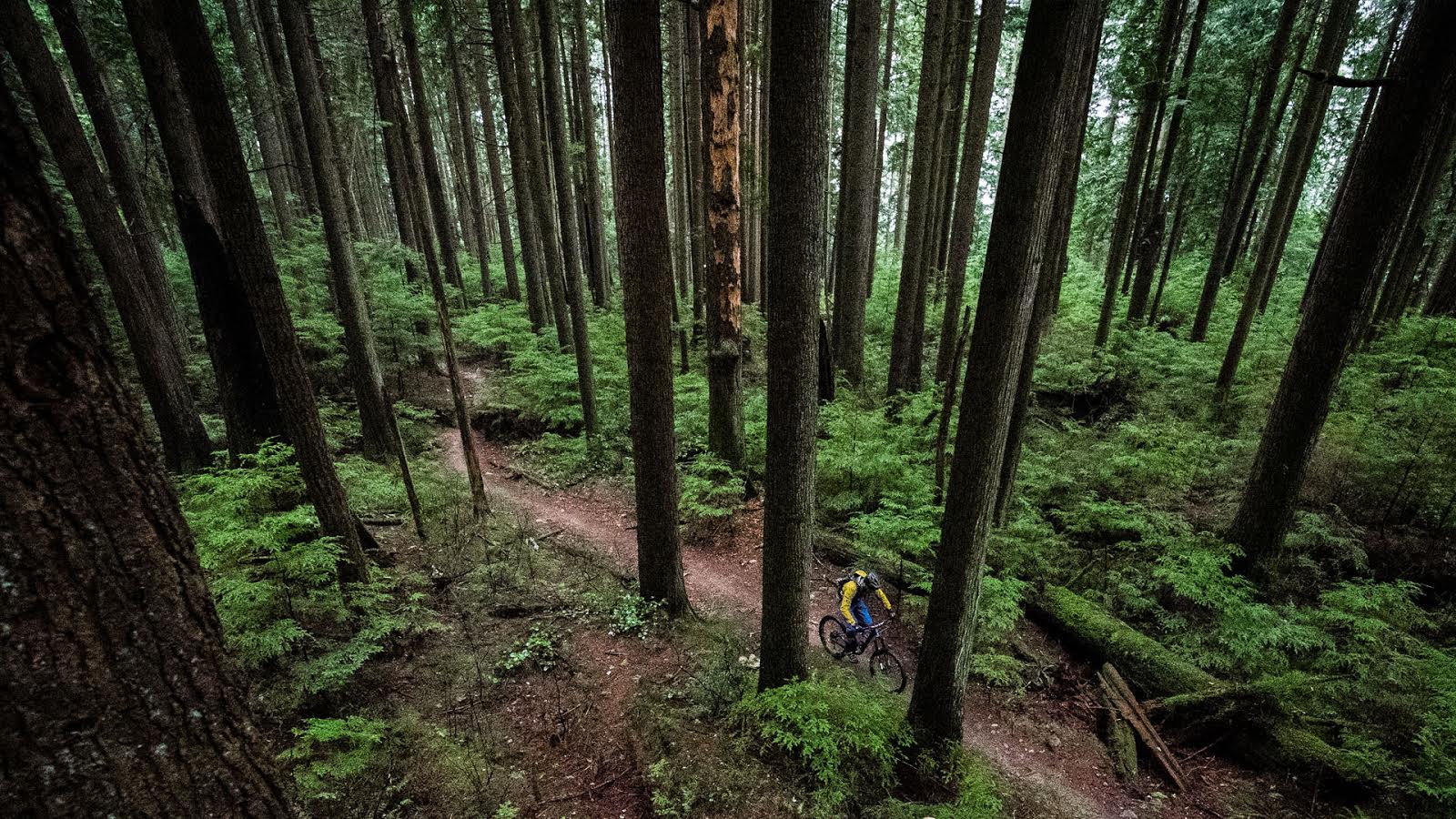 Rocky Mountain Altitude 650B

  Simmons and Vanderham shred the new 650B Altitude. Photo ~ Sterling Lorence
When Rocky Brand Manager Peter Vallance introduced the 2013 Rocky Mountain Altitude last week, he didn't evangelize about any particular aspect of the new bike. Rather, he emphasized that a whole bunch of small, yet significant developments had led to a much greater whole in a completely redesigned platform. Before we set out on a technical loop of Whistler's West Side trails, the media in attendance were asked not to focus on the bike's 650B wheel size and to consider the bike's ride as a total package. Check. 

  These pre-production Altitudes were welded in Vancouver just weeks before the media launch. Photo ~ Margus Riga
I, however, was smitten by one feature of the 2013 Altitude; a feature I have been not-so-secretly hoping for but without the ability to bring to reality myself. Rocky refers to this feature as Ride 9, a 9-way adjustable rear shock mount that allows the bike to be tuned just right for any type of rider and riding style. Head tube angles range between 66.6º and 68.3º, and progressiveness can be tuned to keep air pressure in the sweet spot for riders of all sizes.

  Vanderham Mode: slack and more progressive. Ride 9 uses two interlocking inserts to adjust the head angle (66.6°-68.3°), seat angle (73.6°-75.3° ), and bottom bracket drop (-10mm to +10mm), as well as the relative progressiveness of the suspension. Click here or on the image above to check out a cool interactive look at Ride 9's varying positions.
Now, getting beyond my fascination with two square chunks of aluminum, the 2013 Altitude does indeed have the total package going on. As expected, Rocky has adapted the new technology from their most recent Element iteration in the new Altitude. This means SmoothLink suspension, ABC Pivot bushings, SmoothWall carbon frame, a 142mm through axle, and internal cable routing. Having spent a fortnight with the 2013 Element BC Edition earlier this year, I was really looking forward to riding its longer-legged sibling. 

  The 2013 Altitude sees a lot of design improvements over its predecessor.

As is the case with the 2013 Element 29, the Altitude 650 feels natural as soon as you hop on the bike. Reasonably short 428mm chainstays make for a playful feel, and the Straight Up geometry ensures good climbing characteristics. Ride 9 lets all riders work within the shock's money spot, and fine tune their ride for local terrain.

  2013 Rocky Mountain Altitude 650B geometry. 
The 650B wheels create a subtle, yet effective difference in the way the Altitude climbs and descends; you don't notice it, but you know it's there. It would seem the mid-size wheel is here to stay in the mid-travel market. This is the model year where 650B will make its mark on the Trail bike world, with tire and fork choice finally catching up to a reasonable level.

  The beard appears in front of Riga's lens. Photo ~ Margus Riga
So, what exactly is that spec? 2.35″ Schwalbe Nobby Nics and 2×10 with 36 teeth out back on all five Altitude models. The top four bikes are spec'd with a Fox 34 CTD fork and shock. Rockshox Reverb posts and Race Face Turbine cockpits make their way on to the MSL models. solid and smartly-chosen spec at all levels. For full spec details, go HERE.

  Dump the Fox 34 into a chunderous mess, and it will respond much more pleasantly than the Fox 32. Try it for yourself before you label it… Photo ~ Margus Riga
The Fox 34, despite the claims of a vocal minority of internet clairvoyants, is in fact a very capable fork. I'm firmly of the mind that the Fox 32 chassis is overgrown at 150mm, while the 34 feels confident and stable both in action and stiffness. I'm happy to see Rocky spec the 34 on this bike, even if the CTD damper isn't quite as adjustable as the RLC or RC2.

  Wade was riding a 100mm Element 29. This is possibly the only time I will ever successfully pull away from him on a descent. Photo ~ Margus Riga
My test bike was also equipped with a Fox CTD remote lever. Yes, another complication on the bars and not as big an innovation as the dropper post, but I think this one might also be here to stay. For years we have seen remote fork lockouts, but who other than XC racers really needs to lock out their fork in a hurry? On the other hand, I find it quite convenient to choose between three rear shock settings on the fly – especially when I've forgotten to flip the switch and am already headed down trail.

  Vanderham and the Altitude. Photo ~ Sterling Lorence
With 10mm more travel, a burlier fork, Ride 9 adjustable geometry, and a new carbon frame, the 2013 Altitude is a positive step for Rocky's Trail bike. A bike that will smash the descents and climb back up for more is an ideal that it seems all bike makers are pursuing. This one does that well. Rocky wants to ensure you won't get caught up on that new wheel size; I know I won't.

  Video from the Altitude launch in Whistler, where I can be seen eating, drinking, heckling, swimming, and leaving Wade Simmons in the dust.
---
The 2013 Altitude looks like a step in the right direction in a number of ways for the BC XC category. Could this be your next all day steed? Giv'er below…