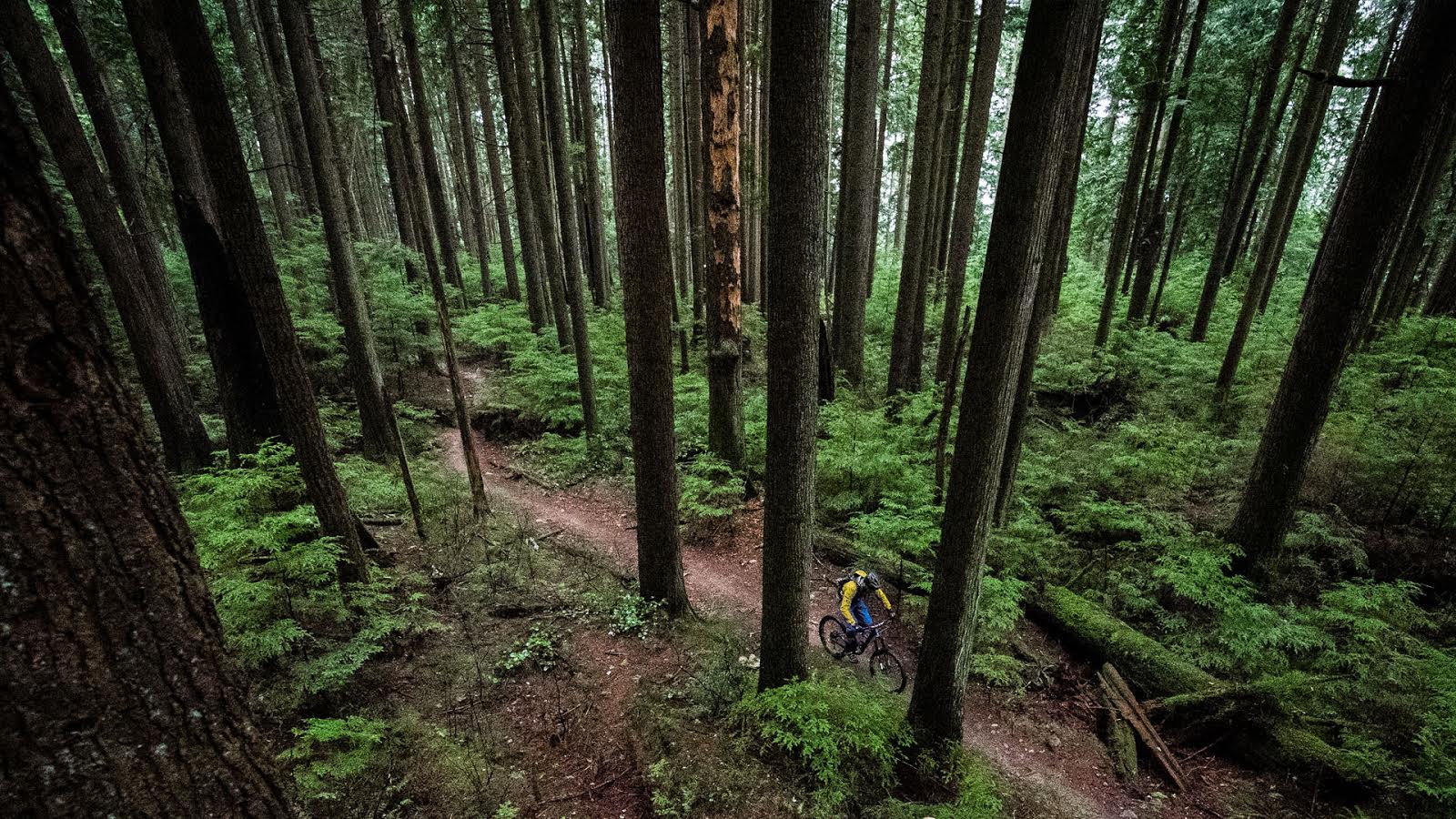 Garbanzo DH 2012 Photos and Video
The Garbanzo Downhill is a 3,400' arm-pumping, finger-cramping, unrelenting descent from the top of the Whistler Mountain Bike Park to the valley bottom. The course snakes through some of the most challenging and aggressive terrain available in Whistler.
The Course: Start behind the Garbanzo lift hut -> Original Sin (including the uphill section) -> exit Original Sin at the step down/step up tree island on the Dave Murray flats -> proceed down Blue Velvet -> traverse and proceed into In Deep -> after rock face turn left towards Container (FatCrobat would require a right turn at this point) -> from Container into No Joke/ Duffman -> remain on Duffman until merges with Golden Triangle -> continue on World Cup Singletrack -> Ho Chi Min -> Longhorn -> Monkey Hands to finish.

  Canadian Casey Brown for the women's win at the Garbo DH. Photo ~ Malcolm Mclaws

  Marcelo Villegas from Columbia takes 2nd. Photo ~ Malcolm Mclaws

  Chris Kovarik storms to 3rd. Photo ~ Malcolm Mclaws

  Canadian WC DH'er Steve Smith nails down first place. Photo ~ Malcolm Mclaws

  End of the day up on Garbo with 2 Canuck wins. Photo ~ Malcolm Mclaws

  Steve Smith looking stoked on a 12km, 3400' win. Photo ~ Malcolm Mclaws

  NSMB Team rider Mason Mashon makes a quick cameo for style points in the highlights vid.
Men's Pro
1st Steve Smith (CAD) 12:33.27
2nd Marcelo Gutierrez Villega +5.48
3rd Chris Kovarik +15.40
Women's Pro
1st Casey Brown (CAD) 14:28.74
2nd Miranda Miller (CAD) +3.23
3rd Claire Buchar (CAD) +3.26
---
Top to bottom in twelve and a half minutes… my hands hurt already. Did you race the Garbo DH or happen to catch the action?