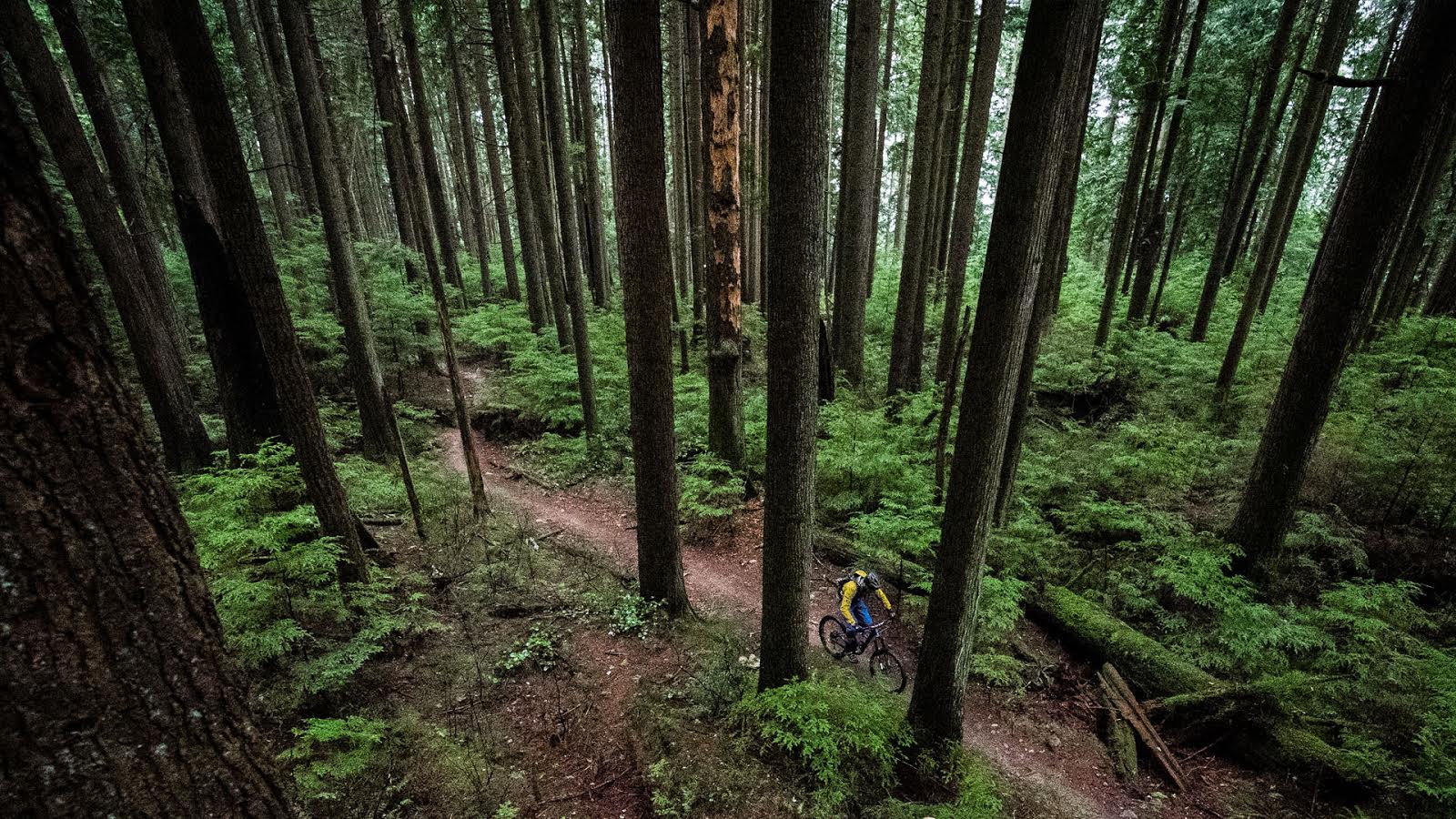 Royal Racing 2013 Swag Hunt
The Royal Racing line has grown by roughly 30% for 2013 as we aim to cover all aspects of mountain biking and we believe we have done this with the new line. We rounded up a solid crew of riders – Garett Buehler, Paul Stevens, and Jackson Goldstone – to shoot with Margus Riga and Connor Macleod. Check out the video and photos, and details on the Royal Racing Swag Hunt below…

  Paul Stevens leads Garett Buehler in alpine expedition mode. Photo ~ Margus Riga

  Stevens sideways, wide-ways on Crabapple. Photo ~ Margus Riga

  Up for another. Photo ~ Margus Riga

  Endangered lenses. Photo ~ Margus Riga

  Stevens highlining. Photo ~ Margus Riga

  Jackson Goldstone lil' Shreddin. Photo ~ Margus Riga

  Buehler inward table. Photo ~ Margus Riga
ROYAL RACING SWAG HUNT

We have been doing a fair bit of riding this last couple of months here at Royal and with riding came ideas for a competition. We're about to kick off the Royal Swag Search which we plan on being an ongoing competition for Royal during the summer months.
How it works:
1. Everytime we go out on a ride we hide some swag – it could be a jersey, shorts, gloves or anything else we make. It will be placed in a waterproof container and hidden.
2. You follow us on Twitter or keep an eye on our website feed. Followers will then get clues and photos to help them locate the swag – the container will have a Royal Racing Crown on it. There will also be a custom wooden sign with it to help you locate the swag. If the ride is a hard one then there will be more clues; if it's an easy ride there will be less clues.
3. We will then release the GPS coordinates on Twitter between 9pm and 11:30pm on the day it was hidden. We realize some people don't have GPS devices so there will be a map to help as well as some clues and photos of the view from swag location. As we all know GPS devices can be temperamental at times so the backup of the map is probably a good thing.
4. You then grab your bike next day and get out riding, once you have found the swag, take it out of the container and get a photo of yourself with your hard earned find, just so we know it's been found. Then please leave the container back where you found it, hidden from view. We will then go to collect it and can reuse it for the next hunt. If you roll up and it's gone already then sorry someone beat you to it and failed to let us know that they have it. Hopefully you will see the brighter side that you got out on your bike and rode some sweet trails.
The next Swag Search will start after we have confirmation that the current swag has been found and we have retrieved the container and sign.
Swag Searches will be wherever we ride so currently these will be out of our different offices located below. These are all dropped off by our hard working staff at Royal who all ride. From designers to sales guys, they will be the ones pedalling to drop off the item and then going back to retrieve the container and sign.
Canada office: Whistler, Squamish, Pemberton and North Vancouver area
USA office: Denver Colorado area
UK office: Northumberland area
We will also be doing a Swag Search in Whistler during the Crankworx week so look out for updates on Twitter. We aim to take this global if it takes off and gains popularity. Were hoping it will, free gear and you get to ride. It's a win-win!
Good luck and have fun out there.
Swag Search  1 – Squamish, BC, Canada

Ok so lets kick this off Swag Search 1 has started, the swag has been hidden and the location details and clues will go up Tuesday evening between 9pm and 11.30pm. Were starting you off with a big ride up to 1591m, you will hit some snow so get your pedal on. Oh and take your camera the views are amazing and so is the downhill. More info is @royalracing on twitter on Tuesday…
---
Alright, who's going after the Squamish Swag?