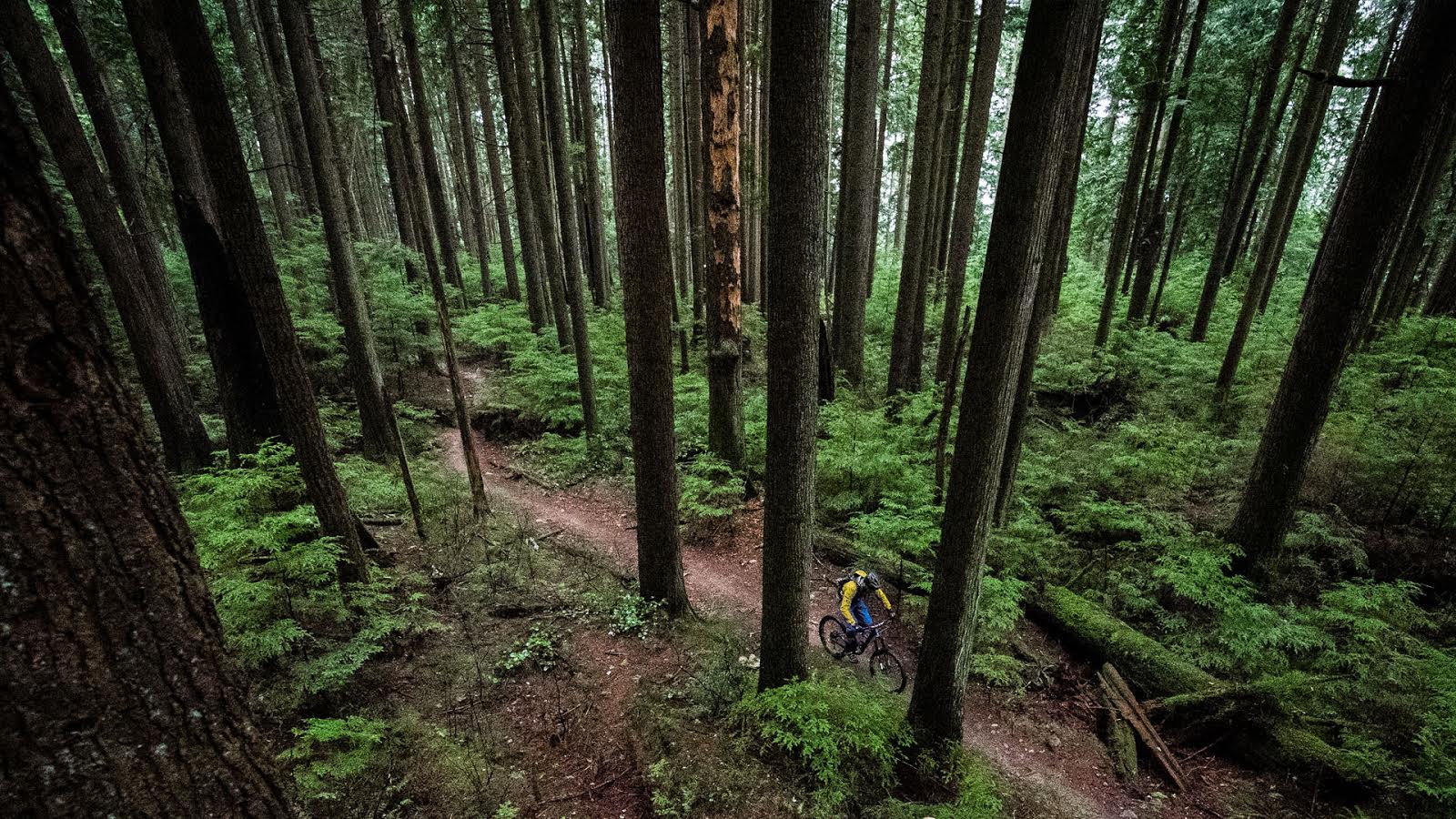 Bearclaw Finals Photos and Results
So another Bearclaw Invitational aka Claworx is in the books with an international group of riders showing up from New Zealand, Switzerland, Belgium, France, Sweden, USA, and of course Canada, with Canadians taking home the Gold, Silver and Bronze with all 3 podium spots.
Again Brandon Semenuk needed only one run to seal another contest win, this was #6 in a row! Fellow Trek rider Brett Rheeder found another podium with second place – guess he's been watching how Semenuk works the course and picks up a few pointers along the way. Young gun Anthony Messere was on fire and if he'd held all the first runs together may have finished higher on the podium. Lets just say NASA must have seen a blip on the screen when Anthony boosts a jump!
Euro's Granieri and Genon finished 4th and 7th. Thomas was lucky to be able to ride, he was puking between runs with some stomach bug and Yannick tweaked his knee on a crash. Team Specalized riders Soderstrom and Berrecloth grabbed 5th & 6th on the new prototype P slopebikes.
The top USA riders were rookie Fogelquist in 7th and a recovering Greg Watts with a solid 9th and building for Crankworx which fires up next week. Nailing down 10th was Paul Genovese. Cam Zink came to win but some little mistakes along with crash off the Red Bull drop cost him valuable FMB points, he was 11th… with Joyride / Crankworx coming you just know he'll reload and come out firing.
The wild child Justin Wyper was his usual self, go big or go home style, this was his best riding at a comp this year. He even tried front flipping onto the Red Bull box, so he didn't  make it in practice but A for effort. He finished a solid 12th. Tyler McCaul had his big brother Cam on the mike to call his runs and Cam said he more nervous watching his bro ride than riding himself. Tyler was lucky # 13. The highjump was cancelled, good thing with Crankworx/ Joyride around the corner and valuable FMB points on the line. Who needs more injuries for a few dollars to spend on beers? 
The Claw puts huge effort into his comp and along with Mount Washington's crew put a pro level contest together. Along with Brad Ewan on the mike, Cam McCaul and Sam Pilgrim added some pro level of commentary about slopestyle riders. The only bummer of the day came in practice when Jamie Goldman on his Santa Cruz Downhill V10 tried to frontflip the biggest jump on the course. Sorry to say he didn't make it and was slightly concussed and had to pull out of the comp. Lets just say he did some R&D work for his sponsor Leatt braces and was able to walk away. So that's a wrap, next stop the BIG show… Crankworx and Joyride!

  Greg Watts throws a massive superman seat grab.

  R-Dog Howard shows whip style for miles…

  Fogelquist was looking for a podium but happy to just spot the landing.

  Wyper the wonder child hangs himself out completely.

  Yannick with a huge tuck no hander backflip ala "Frenchie"…

  Semenuk with a stylie flipwhip, he must do these in his sleep?

  Anthony throws a corked flip and asks…you get that?

  Soderstrom on the first turn of his double whip… easy eh!

  Martin with a nac.

  Euro Thomas Genon throws out a sick superman seater.

  Brandon Semenuk opposite 3's the Red Bull Drop on the way to win #6 in a row.

  Rheeder spins the drop. 2nd place.

  Messere tailwhips the Red Bull Box, killing it as usual, 3rd place.


  The Claw spins the sponsor box for all the fans, thanks for coming…

  Cam Zink throws a 3 off the RB drop but meets…

  Zink hits the dirt… just not paydirt at this comp.

  Belgian Thomas Genon crossed the pond and collected air miles here.

  All Canadian podium: Brett Rheeder 2'nd / Brandon Semenuk 1st / Anthony Messere
3rd.

  The only thing that goes bigger than the riders… trees! See ya next year!
---
The Bearclaw Invitational vibe is a bit different than the other slope contests out there… on Island time if you will. Next up is the Joyride slopestyle at Crankworx, Saturday August 18th.