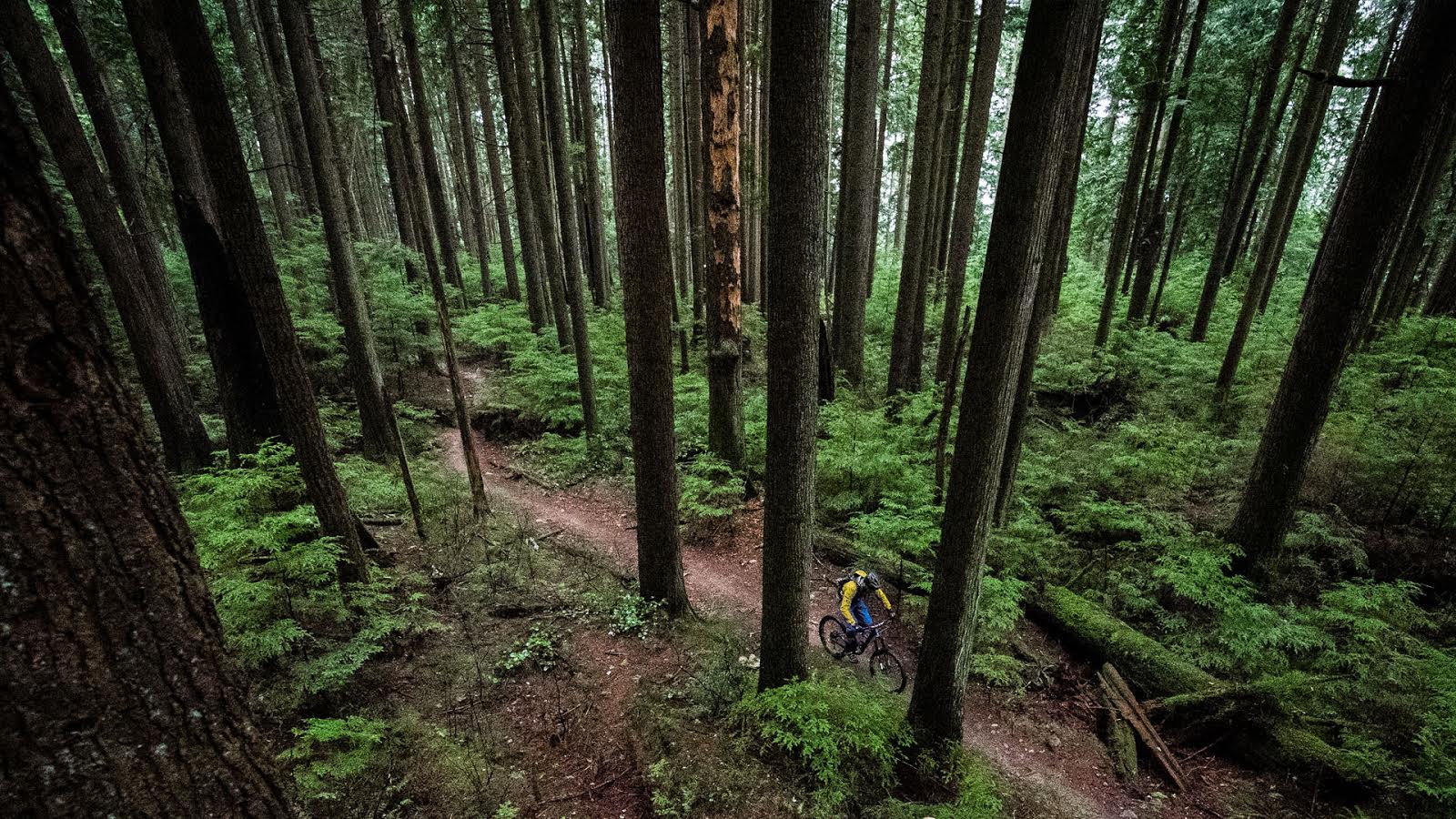 Bearclaw Invitational
Thursday was just a chill day at the Bearclaw Invitational on Mt. Washinton. Riders were arriving from around North America and all had to deal with the ferries like us. Most came out to ride for awhile and test out the course which Darren has improved from last year. The top half is the same with an improved hip then the step up followed by a bigger deeper drop. The new line is then to the right with a huge booter followed large steep kicker then into a quarter-pipe for flaring to finish up!
The riders spent today testing this new line, most seemed stoked on the flow of the course. All the riders will do two seeding runs on Friday for start places for the comp on Saturday – everyone makes finals here! The weather is clear and sunny, the turn out of riders and fans will be huge. The big guns are here to score more FMB points with leader Martin Soderstrom and Brandon Semenuk ready to do battle for the lead. Rounding out the names are the best: Rheeder, Pilgrim, Granieri, McCaul, Zink, Strait, Goldman, Aggy, Messere, Groves and the list goes on.
This show will be like a backyard friends contest but with FMB points and lots of cash on the line. The day had the riders helping move ramps and digging to improve little things followed by a chill flare contest at days end. A riders dinner with swag and Lucky Beers and we're ready for another day on Friday.

  Riders help improve the course with the Claw.

  Brandon Semenuk drops off the Red Bull Step up box.

  The Claw drops in off the Red Bull drop.

  Jamie Goldman blasts a huge superman.

  Anthony Messere.

  Semenuk and Rheeder flair the quarter together.

  FMB leader Martin Soderstrom shows style for miles.

  This is the way… come over and watch Bearclaw's Event.
---
The FMB World Tour has made its way to BC… looking forward to seeing the big guns go big on Vancouver Island? Any predictions?