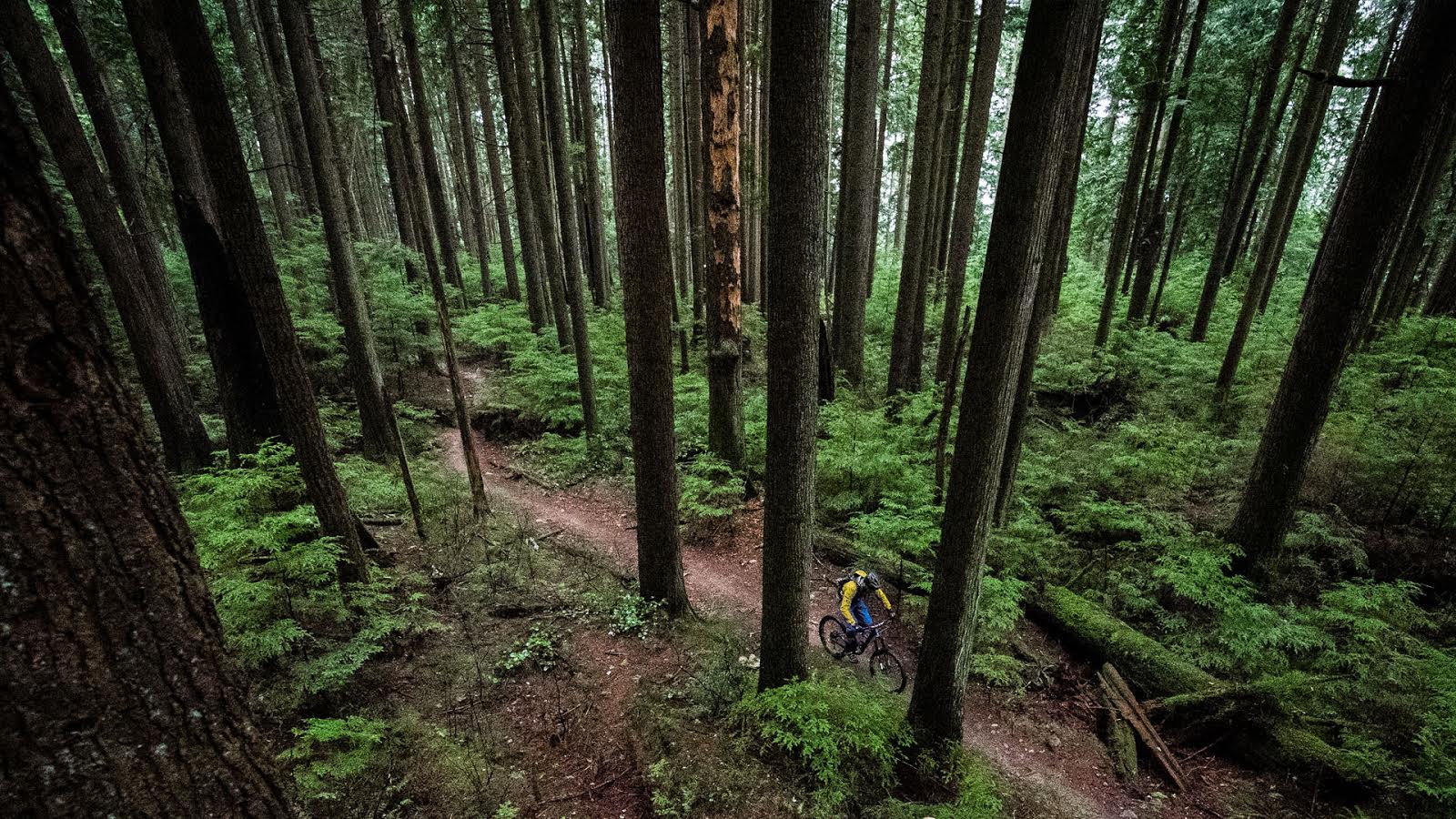 Injury Spurs New Projects
I have been off the mountain bike for the past few weeks, due to a broken thumb and torn ulnar collateral ligament, an injury more commonly known as "skiers thumb". So, mixed in with taking photos at AIRprentice, pounding out the miles on the road bike, volunteering to marshall for Tony Horn's "Charlie's Angels" women's race, and admiring the view at the lake, I have been busy building my new bike!

  Marshalling for Charlie's Angels involves creating the biggest distraction possible, with the help of Luke Garside and Seb Kemp. Seb Kemp photo.
I have switched over (almost) the same build from my Stumpjumper EVO, on to a carbon Enduro frame. Switching from the Revelation to the Lyrik had previously transformed the Stumpjumper EVO in a viagra-like fashion. Suddenly, the extra stiffness and length transformed it into the ultimate pleasure enhancing tool, offering more fun and a faster ride. Having the chassis of a 160mm fork with 35m stanchions to sit behind and plough through sections is amazing. Confidence inspiring would be an understatement. In my opinion, despite almost a pound of extra weight, it is worth going for the big dog.

  My Carbon Enduro; a 6.3 inch travel bike with a solid Whistler-proof build, coming in at a bee's foreskin over 29 pounds.
Jumping up to the Enduro, it is like the rear end of the Stumpy has taken the little blue pill as well. The front and back are now more balanced in terms of travel and stiffness, and with the carbon FACT frame, I am not adding much weight to what I had the Stumpy EVO at. I am extremely excited to get this bike out on the trails and see what it is capable of. I am confident that the FSR platform will offer awesome pedal efficiency, as it always seems to, and the rest of the build is dialled, so it has a lot of potential to be an exceedingly fun bicycle! 

  SRAM has things covered for the drivetrain, with X0 cranks, shifters and derailleurs, and the impressively quiet dual ring X-guide keeping the chain in check.

  Chromag have taken care of sitting and controlling duties, with Fubar OSX bars, and a Lynx saddle topping off the dialled build.

  Sexy carbon shining in the sun, waiting to be thrashed when the digits are healed.
My hand specialist has told me that my bone is healing well, and I am only two weeks away from my thumb being back to full strength, so I should be riding the new steed in time for Crankworx, and enjoying the rest of the summer back on the bike.
---
Have you ever built a bike while you were injured? Seems a dangerous proposition for idle hands but this one turned out nice! Hope to see you on the trails soon, Paulo!