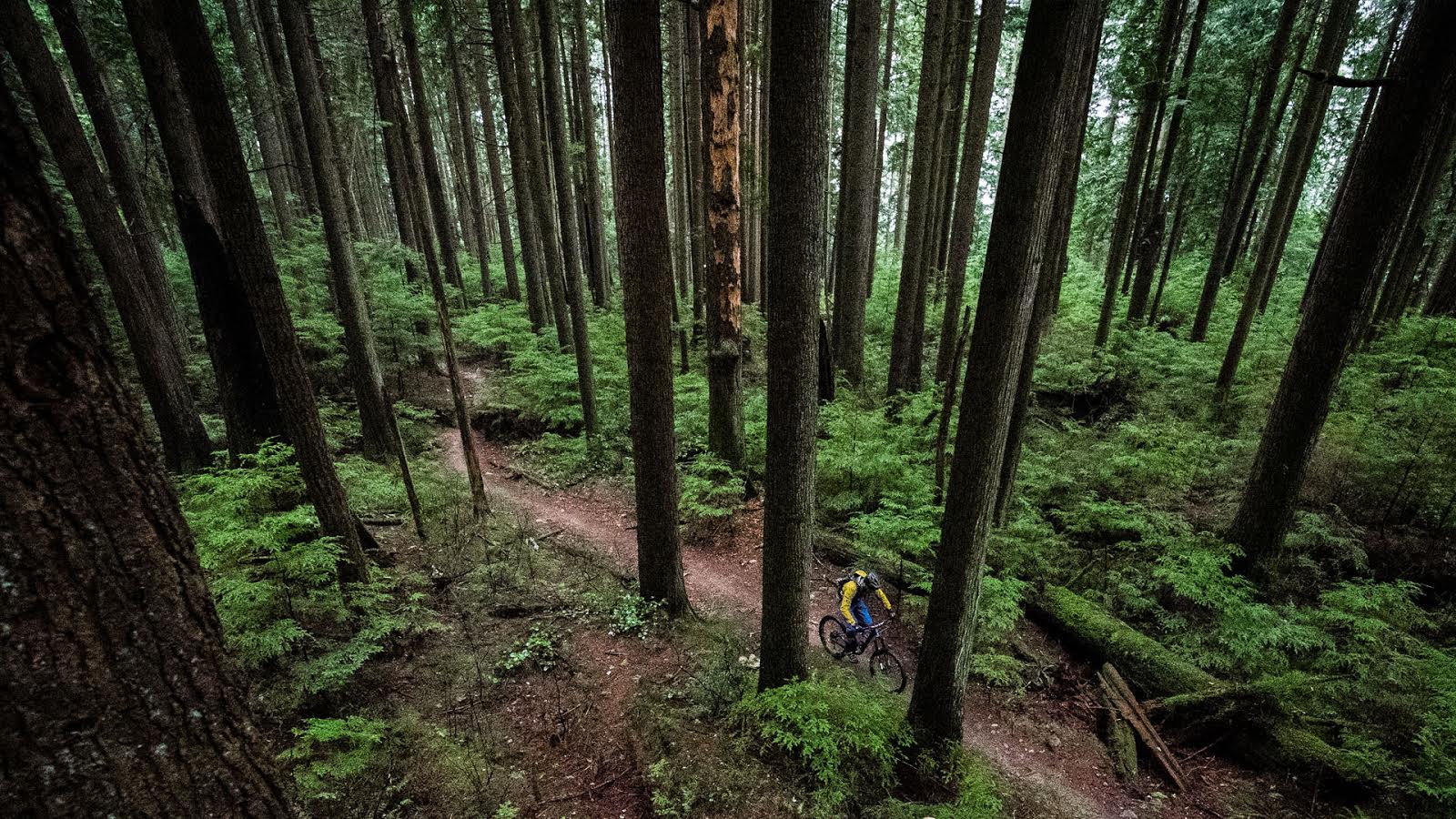 Fromme Picnic Table
2012 marks the 20th Anniversary of Digger's most well-known trail, Ladies Only. If you've been up on the mountain this past week, you may have noticed a big pile of gravel and now, a shiny new picnic table. We got together for a toast at the new meeting spot with the man himself to reminisce about old times and celebrate many more years of building and riding on the Shore.

  The new table is situated right at the entrance of Ladies Only, a spot where many riders already stop to suit up.

  If you were wondering why the table all of a sudden, there's a plaque.

  Four local businesses each chipped in to help make this possible: MTB Trails, NSMBA, Rocky Mountain Bicycles, and the North Shore Rippers.

  As Digger's profession outside of trail building is concrete, it's only appropriate that the table is made of aggregate.

  The other option was a hand-split cedar table, but that seemed less practical and less comfortable…

  Wade Simmons played a big part in helping get this project off the ground, though I was unable to convince him to wheelie drop off the table.

  Mark Wood of the NSMBA sees Digger on an almost-daily basis and wears the 20th Anniversary shirt with pride.

  Sharon Bader is part of MTB Trails with Wade and also helps organize the Rippers.

  Diggs was brimming with happiness at our little pow-wow – and for good reason… it's been a good year for the Shore.

  "Dedicated to Digger and all the other committed Fromme trail-builders…"

  Give that man a round of applause… or a table with his name on it! Thanks Digger!
---
Will you be spending more time at the top of Ladies Only now that the new meeting spot has been created? Any words for Digger? Let him know on the trails and buy a DVD or a t-shirt from him!