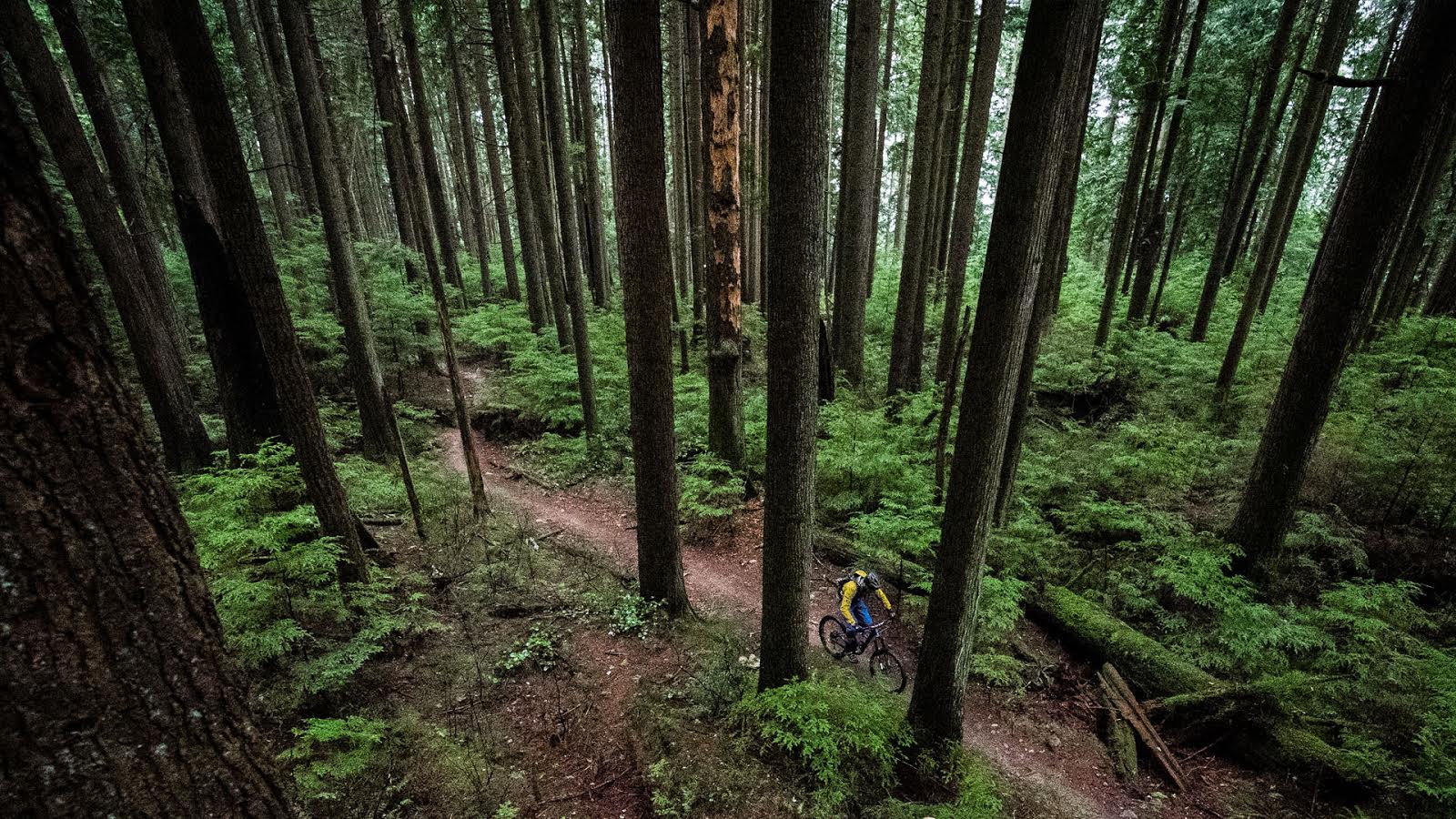 Shannon Pass

  Lush greenery at the top of the Shannon Pass trail in Nelson, BC.
After a late night at the lazy pad loud thunder rolling through the Columbia valley kept me bed ridden till past noon. Once I had come to my senses I shot my friend Kev Lux a text. Shortly after sending it I received a message back, "Shannon Pass, you down?" Absofrigginlutely! I stumbled out of bed and started to gather what I needed. A quick toast and eggs and in no time Kev, Stu and I were in the truck and en route. A quick stop to get some shuttle beers and we were off.

  Unloading at the top. 3 guys and a dog.

  Stu and Justice enjoying some perfect dirt.
To get to the trail head you drive up behind Elephant Mountain which is across the lake from Nelson. A smooth shuttle road made the drive up a breeze. With no pushing needed we rolled right from the truck to the trail head. The trail started off with a very thick ground cover masking the trail. A little bit of pedaling to get the blood moving, no uphill to speak of. The rain from the early morning storm made for perfect conditions on the trail. Super lush foliage saturated with colour hanging over a smooth black single track with enough moisture to get loose with the flick of a wrist.

  Creek crossings a plenty.

  Kev blasting like Moses.
A few pedal strokes later and the pitch steepens and the trail opens up. A nicely cut trail with some nice tricky roots to maneuver that leads you through patches of lush green open areas and dark loamy canopy cover forest sextions. Yea I said SEXtions. This trail is a true gem. A super long descent gives the trail so much variety. Tight brush covered sections were you have to lean over the front of your bike to see where the trail runs. Steep rutty sections where there are several different line choices and plenty of baby heads and stumps to get hung up on. An off camber wet rock slab into a corner had me throwing a foot down. Tons of high quality single track ending in a fast smooth section that drops you right into 4 mile just across from the Big Orange Bridge.

  Dropping in on an optional line.
All in all one of the funnest trails I have ridden, it has it all. The tight and the techy, fast and flowy, jumps, drops and creek crossings. I definitely recommend hitting Shannon Pass if you're in the area.
---
Matt's enthusiasm is contagious… now I really need to hit up Shannon Pass! Have you been?