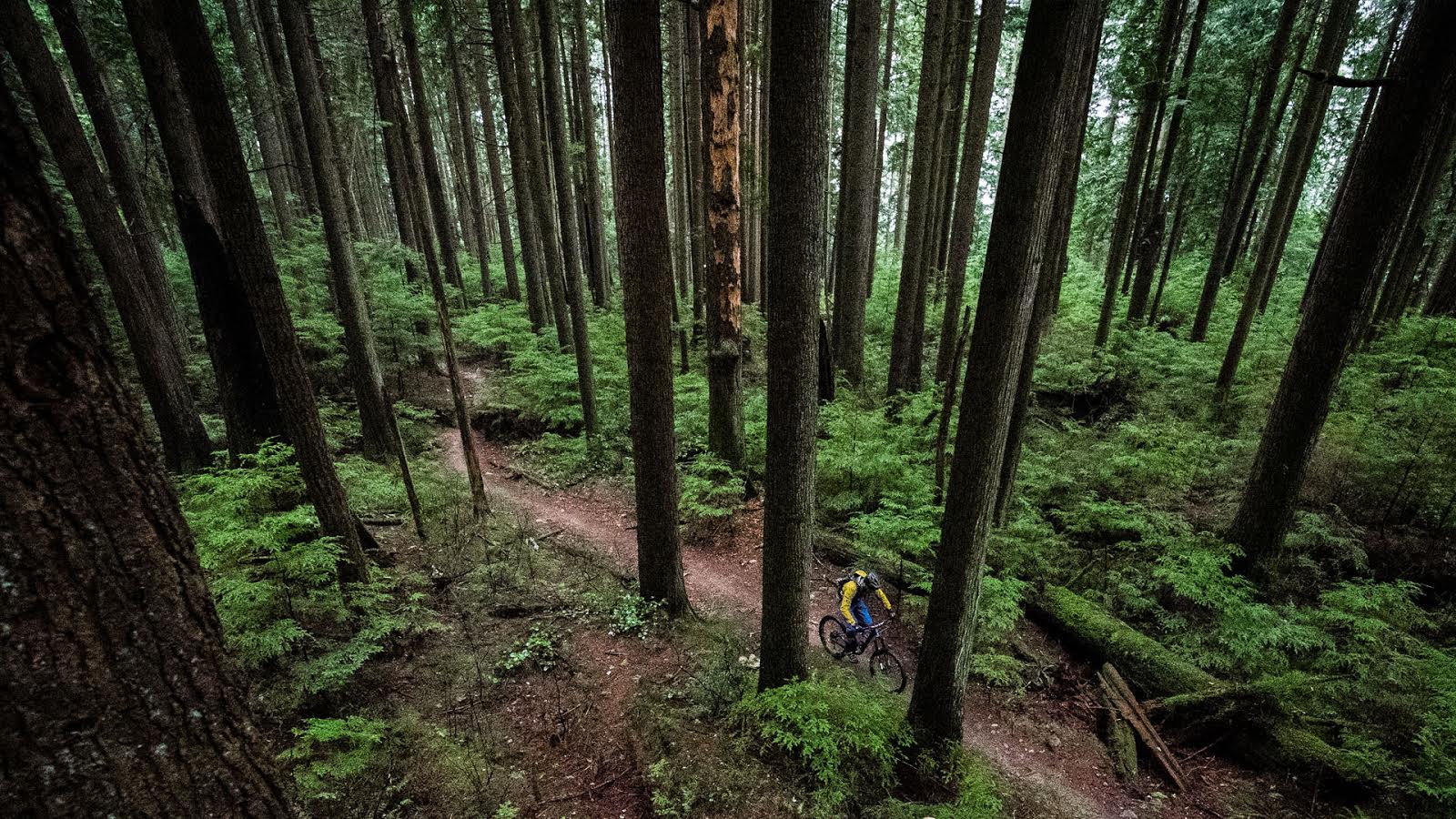 Phat Re-Cap
Taking on the subject of downhill mountain bike racing can simply be done as a study of quantitative, factual results. The records will clearly define who wins, and by how much. However, the results I like to hear are the individual stories of riders' race runs, and getting to know the faces behind the names that I read every week in the standings. My small contribution to WORCA's Phat Wednesday series is as a supporter and race member, nothing more. I want to give proper recognition to this positive organization that's done an amazing job gaining momentum, and shows no sign of stopping. Beneath the riding scene that is continuing to drive the standard of lift access cycling communities, are staff and volunteers who are working to develop our organized riding scene, and maximize the level of fun and participation for everyone.

  Stephen Matthews on Samurai Pizza Cat. Photo ~ Jinya Nishiwaki
Talking with Seb Fremont, the Whistler Blackcomb Events Supervisor, Phat Wednesday MC, and one of the hardworking staff members who make these races possible, I managed to get both quantitative and qualitative results to this successful race series, from an organizer's perspective.
Stephen Matthews: What year did the Phat Wednesday race series start?
Seb Fremont: From what I can remember we started running the Kokanee Phat Wednesday in 2004, and we haven't looked back since.
SM: Do you have the numbers of participants recorded over the races of the 2012 season?
SF: This year, we've run 6 events so far (as of July 18th) and we have had 1469 starts this season, averaging 245 racers per event, and we still have 2 events to go (August 1st and August 29th). 495 individuals have participated in these events; we've already surpassed our total numbers for 2011.
SM: What do you think keeps the series light-hearted, but competitive at the same time?
SF: Where else other than Whistler are you going to be able to measure yourself off the World Cup athletes and Whistler local rippers for a Toonie, then go to the GLC for the awards ceremony, and talk to your friends about how the event went with the chance of winning amazing draw prizes? Of course, this wouldn't be possible without the help of:
WORCA for being a partner in these events and Kokanee for being the title sponsor.
All our Whistler Bike Park sponsors for the amazing prizing.
The GLC for being the host for the Aprés.
SM: How many organizers/volunteers do you have each week?
SF: Currently we have nearly 20 volunteers for the season, as well as 3 staff that make the weekly event happen. James Mackintosh is our Chief of cours; making sure the course is flagged and ready for the event. Siobhan Allen is our timer, and Colleen Ikona deals with pretty much everything associated with the logistics of the event (registration, results, scheduling volunteers, social media, and much more).
SM: What result of your effort put into Phat Wednesdays are you most proud to see?
SF: That we have managed to keep the racing fun and light hearted (as you pointed out), which encourages people to come and try it out, and have fun while doing it.

  Paul Stevens coming in hot on Fantastic, placing 3rd that week. Photo ~ Mark Robertson
The unsung heroes of these races are the people who logistically organize their work schedule every week to be able to race. Many of the Whistler locals take their weekend on Wednesday and Thursday to allow for proper race and aprés event participation, it's a scheduling commitment with a high payout. These races present the opportunity to connect with the riders of the park, and catch up on other goings on in the Whistler valley.

  Mason Mashon on Afternoon Delight with the best number plate possible. Photo ~ Ryan Newton
After three unforgettable summers living in Whistler, it was time to make a move to the city. I'm now living in Vancouver and no longer back and forth from Calgary. So far I've found that I miss Whistler now more than ever, because it's within grasp. It's close enough for weekend riding, but having just a taste of its trails once or twice a week is maddening. Being able to come up on Wednesday and still take part in the local race scene has become incredibly important to my sanity. Even if it's just for the evening, the park and GLC Aprés with my friends and family has so far been the highlight of my riding season.
With just two races left in the season, the NSMB team has put in a good effort in the race series. Paul's unfortunately out with an injury, and Mason and I have missed races due to schedule conflicts. The overall positions for the team are as follows:
Stephen Matthews – 6th Place
Paul Stevens – 22nd Place
Mason Mashon – 20th Place
Overall Standings
---
Does your local race scene compare to Phat Wednesdays, or do you yearn to get to Whistler for the toonie race?