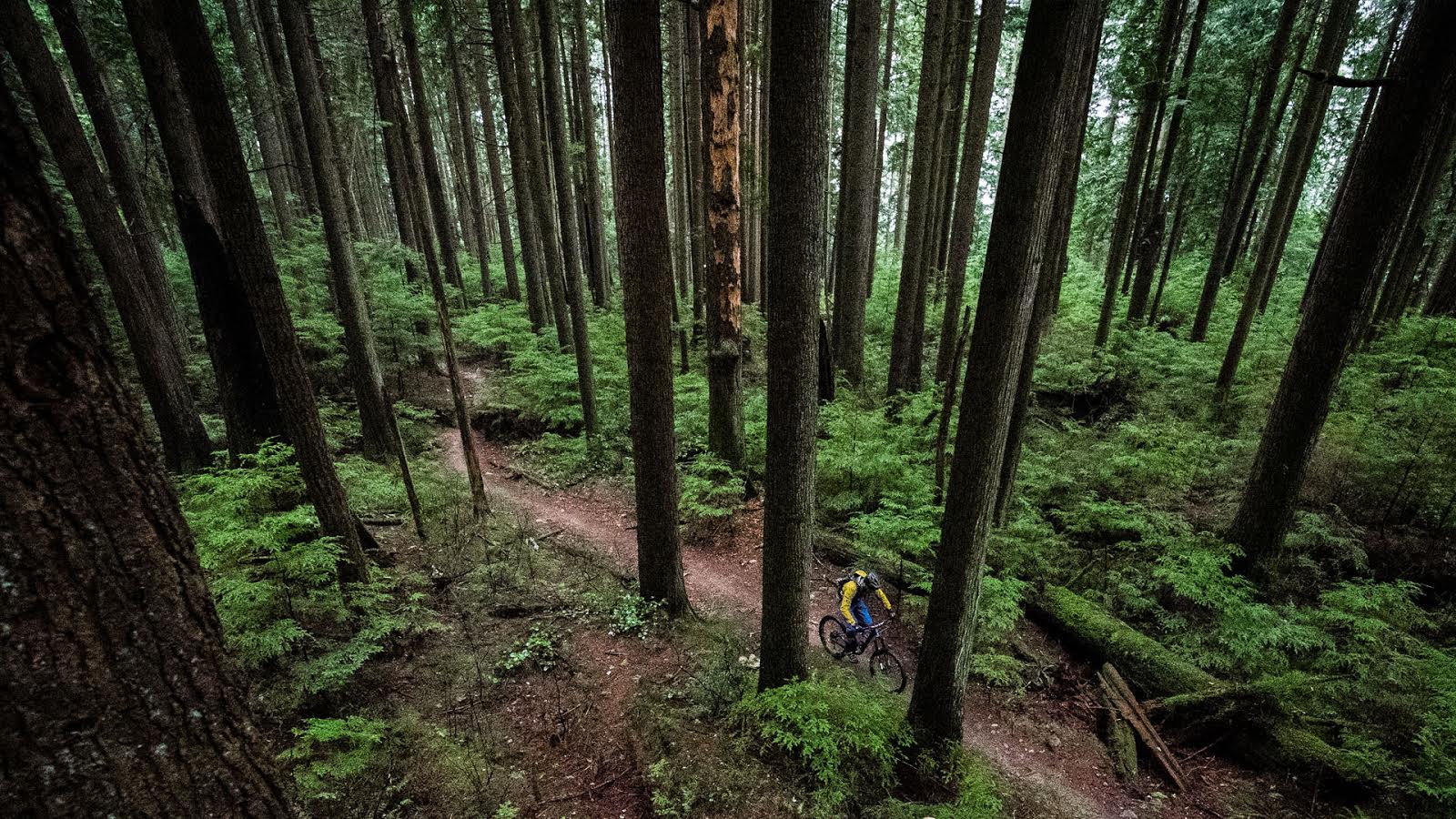 Spank Spike Pedals
Pedals, for me at least, aren't exactly make or break components. There are certainly better ones and terrible ones, but usually I've been happy to stamp on the same couple of dirty, scratched, rusty, squeaky, dry, rough platforms for years. To really stand out, flat pedals have to be either really, really bad or really, really good. The rest are usually just put on and forgotten about. However, is this because there just aren't enough truly good pedals out there and I have become used to just accepting average pedals as the status quo? Or maybe an average pedal that you forget about is the optimum result? 
These lovely "Race Red" Spank Spike flat pedals have arrived at the NSMB.com review laboratory. For the summer the pedals will be put to use for full-bore Whistler Bike Park laps and some pedaling on the rough and tumble Whisgnar "cross-country" trails. The pedals will be ridden by several select riders in order to get fair feedback from different riders with different needs and experiences.

  The Spike pedal body is cold forged alloy and has chamfered leading edges to increase clearance and reduce impact forces. Claimed weight is under 400g.

  At just 12mm thick these pedals are actually pretty thin. There is room for eight hex headed pins on each side, plus two fully threaded pins in the centre of the body which act as pins on both sides.
Spank's Spike pedal is in its third generation, each version slightly improved from the last. The 2011 version was female axle type with bolt fasteners, while the new 2012 model is a male axle type with lock nut fasteners. On the 2012 model, the entire outboard assembly diameter has been modified further to eliminate contact with shoes, and the dustcap still freespins. These seem like small changes, but being based on rider feedback, they will make a big difference out on the trails. For riders who have the original Spike pedal, the new axle can be retrofitted.
The Dissection

We stripped the Spikes apart before fitting them to a bike in order to see what goes on inside them. The Spike pedal is completely serviceable and has surprisingly few parts. Spank supplies rebuild instructions with an exploded-view diagram with the pedals. If you happen to need a rebuild kit, you can either get in touch with your local Spank distributor or contact Spank directly.

  Removing the axle from the Spike pedal. All it takes is an 8mm allen and a 10mm spanner. The nut at the outboard end holds on a CNC cover which hides the rubber O-ring and IGUS bushing.

  The axle is hollow taper scandium steel alloy. There is a large sealed bearing at the inboard side with an additional seal to prevent contamination and, according to Spank, helps "reduce unwanted pedal spin". At the outboard end there is a sealed IGUS bushing.

  There's that oversized bearing and friction seal.
FROM THE HORSE'S MOUTH

"The Spike Flat Pedal achieves an ultra-thin 12mm thickness without compromising a closed axle design or ultimate strength, by utilizing a cold forged pedal body and special scandium enriched, hollow taper steel axle, paired with a thin walled IGUS outboard bushing. The results are improved pedaling and cornering clearance, lowered center of gravity, reduced "pedal flip" effect, and improved pedalling efficiency as the rider's foot is brought closer to the center axis of the pedal.
Chamfered leading and side edges also improve the pedals ability to glance over obstacles and reduce impact forces. Oversized, full compliment, industrial sealed inboard bearings slam flush with crankarms to reduce leverage on the bearing unit while at the same time reducing Q-factor, which further improves pedalling efficiency and rider positioning.
Finally the extra long 90+cm2 platform improves grip and support, while further reducing the "pedal flip" effect during climbing or aggressive pedalling. The Spike Flat is truly a revolution in pedal design!" ~ Gavin Vos, Designer and Spank Cofounder.

  The Spike pedal. Torture loving sadomasochist or ready to be stamped into submission?
Spank Spike Pedal Details

12mm Thin – Massive Platform
400g per pair
Cold Forged Alloy Pedal Body
Hollow Taper Scandium Enriched Steel Axle
Chamfered Leading Edges for Improved Clearance and Reduced Impact Forces
Chamfered Side Edges for Improved Cornering Clearance
Oversized Sealed Full Compliment Inboard Industrial Bearing
Sealed Outboard IGUS Bushing
20 Adjustable Pins per Pedal
Full Sized Hex Head Pins Improve Durability and Maintenence
Inboard Friction Seal Prevents Contamination and Reduces Unwanted Pedal Spin
Colour: Zesty Orange / Ti-Grey / Black / Race Blue / Race Red
MSRP: 125$ USD / 130$ CAN

  The platform is very large in dimension but there is very little material to it. There is no discernible concave to the platform.
---
Are you into the big wide and flat? Have you ridden the Spike pedals? Sound off below…