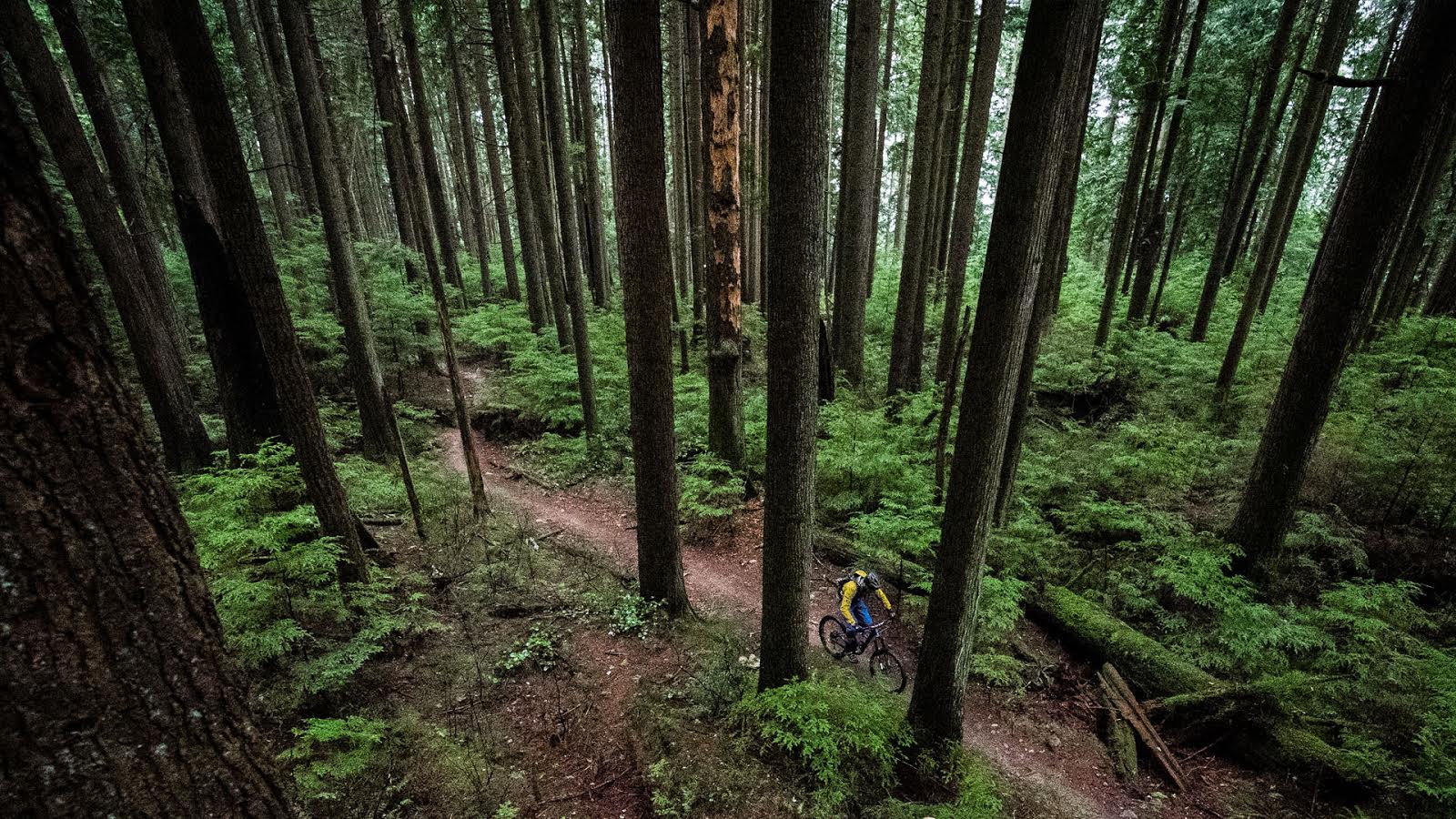 AP Money Shot: Media Blitz #1
A week has passed since we crowned Mark Matthews NSMB's newest AIRprentice, and that means our Money Shot contestants have finished up their respective video edits and slideshows. Over the next three days, we'll be rolling out one photographer and one videographer per day. 
To keep up the post-contest buzz, we've decided to give the Money Shot shooters one more chance to win: whoever does the best job of pumping their video through Facebook and other social media by Monday, July 22nd will win a 2012 RockShox Lyrik!
A winner will be chosen for the Money Shot grand prize – media passes for Crankworx Whistler and Red Bull Rampage – at the same time. In the meantime, enjoy the visual delights provided by our Money Shot photographers and videographers.
---
Our first pair of shooters are Brock Anderson on the video side and Mike Kirk for photo – they got together with Mark Matthews, Connor MacDougall, and Ace Hayden for the sunrise photoshoot on Day 1 of AIRprentice.

  "Alarms went off at 4:45 as we weren't the only group trying to pluck the goods from the morning light. Once we got down to the bike room we saw nearly the entire cast stumbling around and gathering tools for their morning nugget extractions." – Brock Anderson on the first shoot for AIRprentice Money Shot 2012.

  Mike Kirk's photo slideshow for AIRprentice Money Shot 2012.

  One of the first shots from the 5am shoot. Mere minutes into the weekend and already the Money Shot shooters were wishing they were riding instead of being eaten alive by the bugs. Photo ~ Mike Kirk

  Connor MacDougall ripping a berm on Shazam. Photo ~ Mike Kirk

  Mike Brothers on Walk The Line. Photo ~ Mike Kirk

  2010 AIRprentice Matt Montandon with a t-bog on the Pipe Dream step up. Photo ~ Mike Kirk

  Mason Mashon dropping into the abyss on Dag's Downhill. Photo ~ Mike Kirk
---
Stay tuned tomorrow for another pair of Money Shot contestants. And head on over to Facebook to give Brock and Mike a little love for their efforts. Any words for the boys? Leave a comment below…