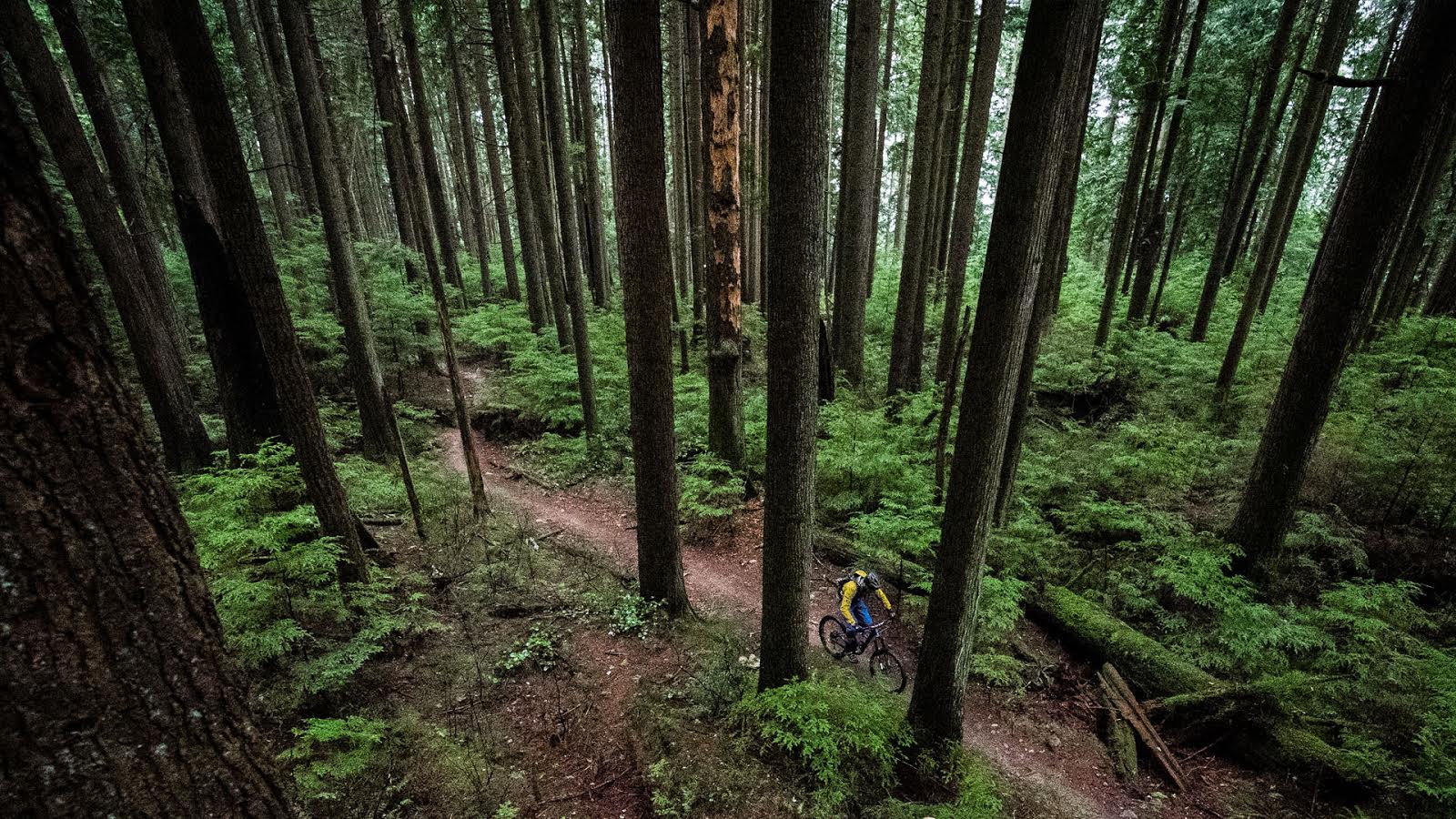 BC Bike Race 2012
Featuring seven days of the best single track in the world, B.C. Bike Race is the mountain bike event we'd all do if we had a week away from reality. No other event compares to BC Bike Race with its quality of terrain, friendly atmosphere and sheer natural beauty. By the end of the week, racers are spent and volunteers are drained, but neither wants it to end.

  Kevin Calhoun on the biggest of big wheels.
The Rocky Mountain Factory team lined up once again for the fabled event. Boasting a roster including two time defending solo men's champion Chris Sheppard, 2012 third place team Colin Kerr and Greg Day and pair Kevin Calhoun and Keith Stark, the RMB team was ready to make its presence at the top of the podium. Not to mention RMB ambassador and BCBR marketing director Andreas Hestler, who although was not aiming for a high GC placing, was targeting the new-for-2013 gravity enduro competition within the race.
RMB was also pleased to host Guido Thaler (Austria) and Daniel Gathof (Germany) of the Craft-Rocky Mountain team. It was their first time racing the rugged trails of B.C. and they were unsure how they'd fare. 

  Bird's eye view.
For the first three days, the competition for the solo men's category was a dead heat between American Barry Wicks, Squamish B.C. resident Neil Kindree, and RMB's Chris Sheppard. The three finished together each day. In the pairs event, Americans Jason Sager and Thomas Turner took the lead on the first day with RMB's Colin Kerr and Greg Day close behind in second and Kevin Calhoun and Keith Stark in third.
On Day 3 in Powell River Colin Kerr, one of the best technical riders in the race, took a nasty crash and superman'd onto a wood bridge covered with chicken wire. The crash left deep slices in the palms of his hands, one of which took ten stitches to close. For most racers that would be the end of the event, but Colin proved he is incredibly tough and finished the next four stages covering almost 200km! He and his teammate Greg Day soldiered on to finish third overall in the end.
After Colin's mishap, RMB duo Calhoun and Stark took the stage win in Sechelt on their way to second overall in the mens pair category. 

  Colin Kerr's 10 stitches on Day 3 didn't deter him from continuing racing.
The Sechelt stage would also prove decisive in the solo men's category, as Chris Sheppard and Neil Kindree were finally able to shed Barry Wicks from contention in the overall standings. Kindree took the stage win the next day in Squamish over Sheppard and appeared to have the overall win locked. However, on the last day in Whistler, Kindree flatted and Sheppard took the stage win, gaining over three minutes on Kindree. Lucky for Kindree when he came across the line, he had retained a 15 second overall lead on Sheppard preserving the overall win. Sheppard would comment after the race that he didn't want to win a race because of a competitor's flat tire.
The narrow win by Kindree, 15 seconds over 17 hours of racing, just goes to show how tight the battle was all week. 

  RMB's men's teams.
Craft Rocky Mountain rider Daniel Gathof suffered a nasty crash on day 6 and could not finish the race, but Guido Thaler finished a respectable 6th overall. Guido's great result with zero experience on B.C. trails is a testament to his natural talent and raw strength.
Andreas Hestler won the overall gravity enduro competition with a comfortable margin. Surely he will have competitors gunning for him next year. 

  Sheppard after his Whistler stage win, 15 seconds away from winning the overall.
Only four days since the end of the race, BC Bike Race is already over half sold out for the 2013 event. We highly recommend that if you are considering the event to sign up soon – you will never regret it.
---
Some great stories from the Rocky camp last week… have you got any to share?