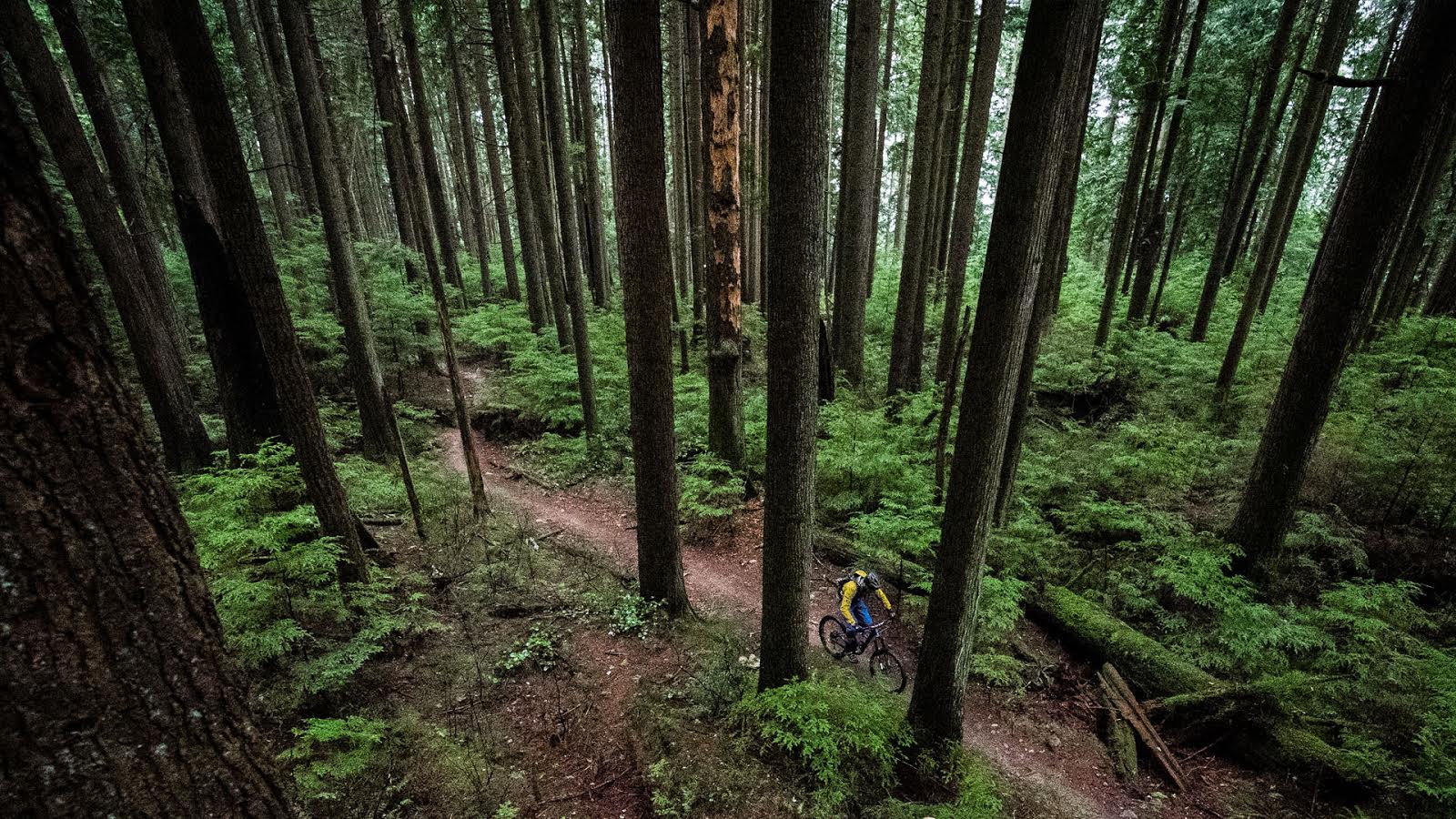 AIRprentice – We Have a Winner!
After a weekend of shredding at Silver Star Bike Park, the dust settled and we came to the moment of truth. A new AIRprentice was to be crowned and we filled the Saloon to decide who that rider would be.
The NSMB team got together to discuss which riders would be our finalists, forced to go in front of the crowd and answer Mason Mashon's list of prying questions. We had a very strong talent pool to pull from this year, and had a hard time narrowing down the group to four riders. But, more on that in the next couple days.
We'd like to welcome Mark Matthews to the NSMB Team as our 2012 AIRprentice. Congrats Mark, and thanks to all the AIRprenti, Money Shot shooters, and sponsors who helped make this amazing weekend what it was – and thanks to Silver Star for hosting us once again… the hospitality was great.

  Mark Matthews wore No. 03 to signify that this was his third time participating in AIRprentice. His win proves that consistency and persistence can indeed pay off.

  Though it wasn't just the number of times Mark has been invited to AIRprentice that swayed our votes… he's also got style for miles and tons of boost. Our session on ProStar's "Mother" step up was non-stop good times.

  Mark whipping it good on Silver Star's new pro line, Walk The Line. For many this was a highlight to the weekend.

  Another table on Walk The Line, another huge whip out of Mark Matthews.

  Mark's scrubs are noteworthy. He has as much fun on seemingly flat sections of trail as he does blasting big airs.

  Mark leads the group back up for another run on Pipe Dream, part of the unofficial Stephen Matthews and Matt Montandon "Huck to Flat to Land in Manual" contest.

  The AIRprentice swag haul is huge. A fully pimped Demo and P2, as well as helmets, shoes, riding gear and more.

  Mark gives his new Specialized Demo some love with the AIRprentice tradition of a bike lift.

  Mark claimed to be channeling his inner Mason Mashon in this shot. Can you say stoked?

  The entire NSMB team: Cam McRae, Paul Stevens, Stephen Matthews, Mason Mashon, Mark Matthews, Matt Montandon, Trevor Hansen, Jerry Willows, and Pete Roggeman.
---
Please welcome Mark to the NSMB Team, and stay tuned for a more detailed report from the happenings at Silver Star. We've given the Money Shot shooters a week to compile their best from the weekend; we're really looking forward to seeing what they've come up with.