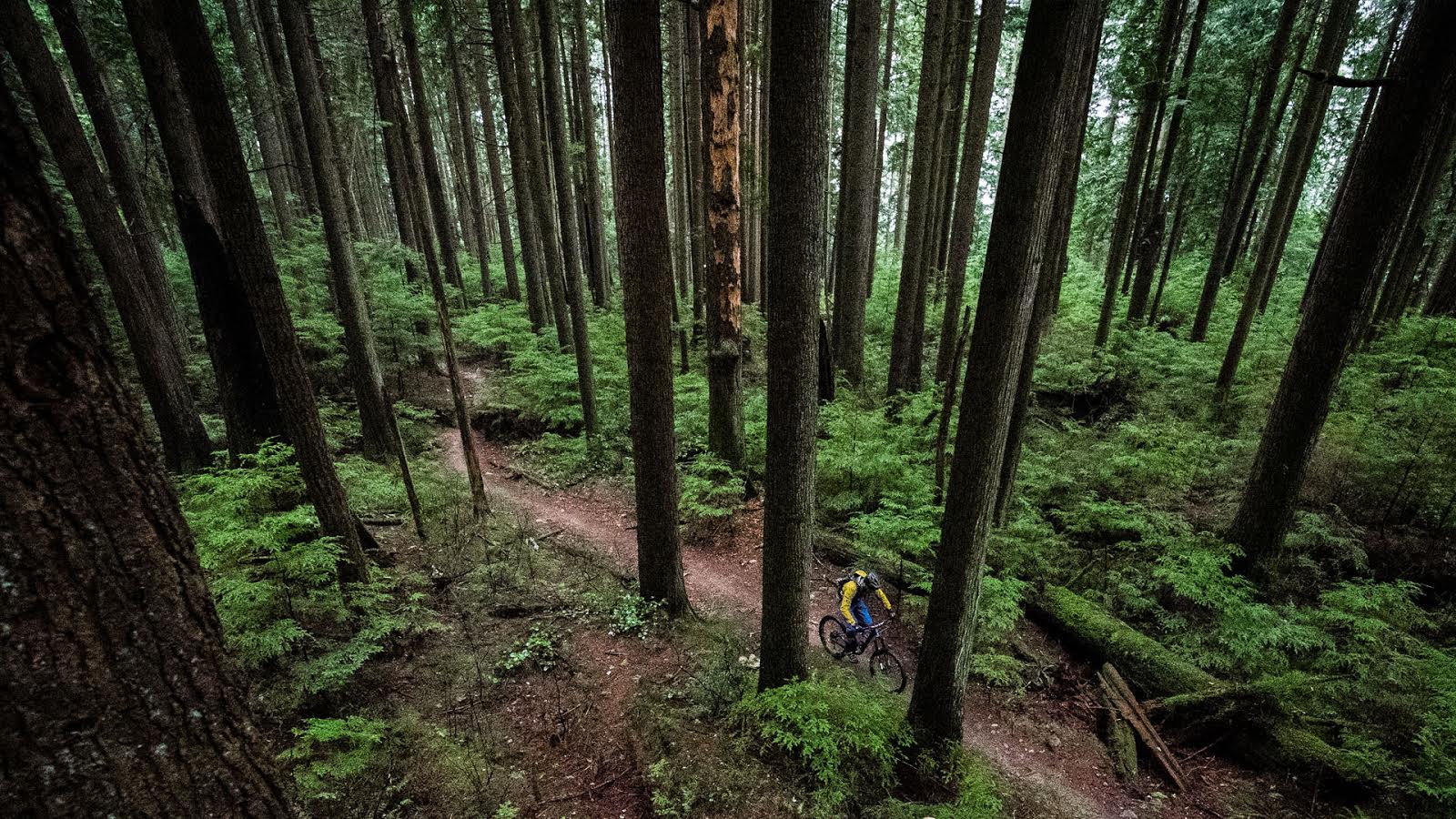 AIRprentice 2012: Day One Photos
With day one of AIRprentice 2012 behind us, we have asked our competitors for some submissions. On the riders' side, we are looking for a blog to be published by Sunday morning, and from the photographers we wanted a sample of a few photos. The rider blogs are below, but best viewed through the bulletin board HERE. The Money Shot photographer submissions are below Paul's words and photos. Enjoy and please leave a comment for the competitors!
---
Crystal clear skies and ultra-tacky Silver Star dirt welcomed our 2012 AIRprenti with open arms, as the majority of the group hit the hill for a sunrise shoot this morning. After congregating for breakfast, we let the boys rip a few laps, then moved on to session a freshly tuned Pro Star and its new extension, Walk The Line.
An extremely wet June has finally given way to warmer weather and drier trails, and just in time the jumps are running great. Bringing the riders together to session the big features, it soon became apparent that this year, talent is both abundant and diverse. An eclectic array of bikes and riding styles, from single brake dirt jumpers to race ready downhill sleds. As always it was awesome to see what each rider has to bring to the table.
There has already been no shortage of shredding for the Money Shot contenders to feast their lenses on, and it looks like there is plenty more to come!

  2010 AIRprentice winner Matt Montandon rocked up right as the crew rolled into the first lap. It didn't take him long to get up to speed and set the bar for this year's AIRprenti.

  Stephane Pelletier leads Mike Brothers into a whip train on the big step up on Pro Star.

  Ace Hayden kicks out a sweet Nac-nac off the step up.

  Ben Byers throwing his big bike around like a dirt jump bike.

  Every rider has something to bring to the table. Mike Brothers had a one-footer to bring to his.

   Mike Brothers leads Stephane Pelletier and Ben Byers through a step-up on Pipe Dream. Photo ~ Lindsay Donovan

  Brothers, Byers, and Pelletier ripping on-piste near Shazam. Photo ~ Lindsay Donovan

  Brothers whipping a one hander on the huge step up on ProStar.

  Connor MacDougall shreds some sweet Silver Star brown pow. Photo ~ Mike Kirk

  Ace Hayden gettin 'er sideways on Walk The Line. These hips don't lie. Photo ~ Mike Kirk

  2010 AIRprentice Matt Montandon leads 2011 AIRprentice Stephen Matthews with a nose mannie over the planks on Walk The Line. Photo ~ Mike Kirk

  Garrett Thibault caught with flash in the early morning light. Photo ~ Toby Cowley

  Stephen Matthews rippin' some Flow. Photo ~ Toby Cowley

  Early bird gets the money shot… Photo ~ Toby Cowley
---
Unfortunately Paul Stevens recently broke his thumb and wasn't able to ride with us this weekend… but the silver lining is that he got behind the lens and caught the action for us while the Money Shot shooters focused on their own projects. Walk The Line is damn sweet too…