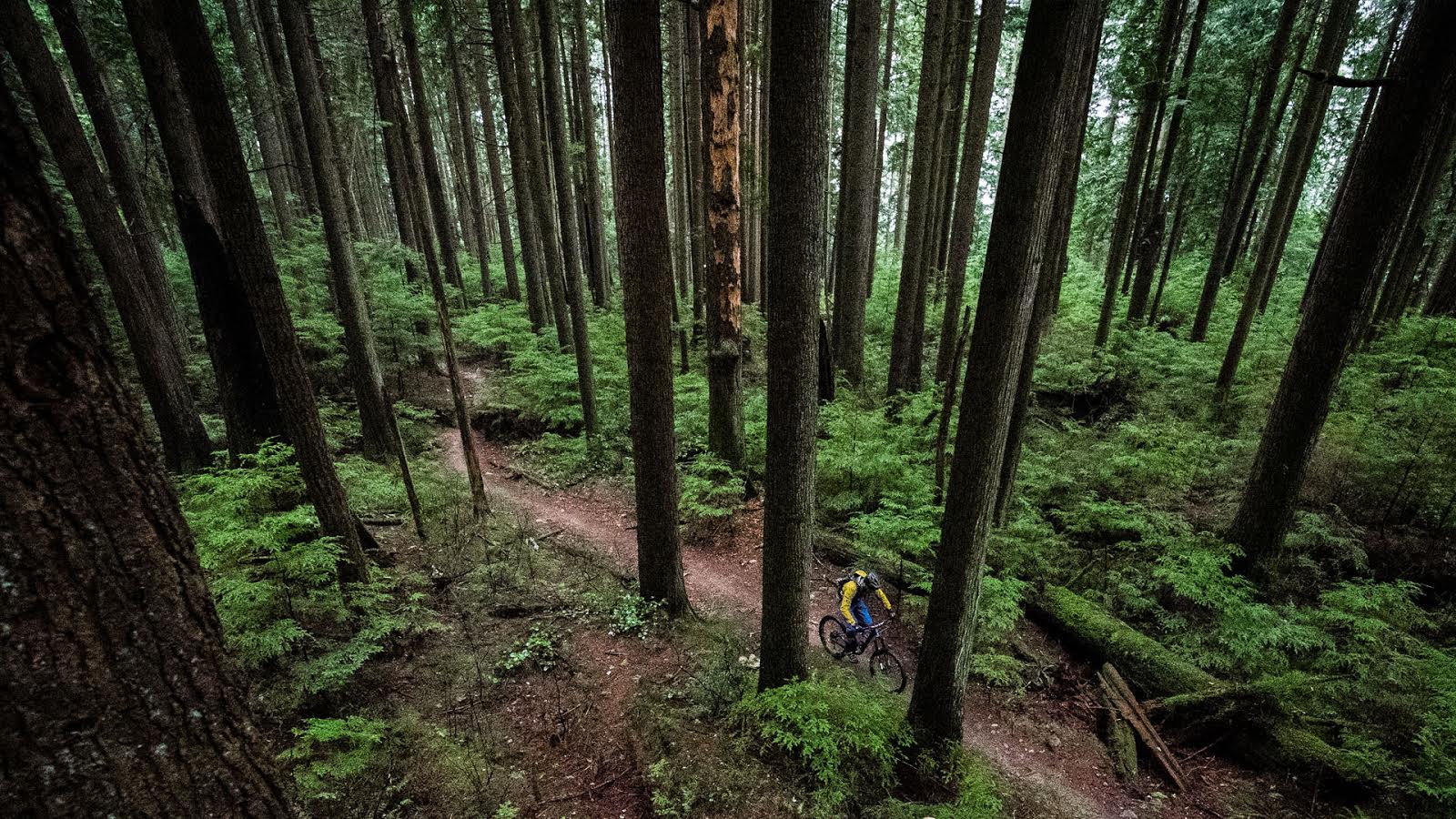 JumpShip 2012
Union JumpShip this year was a really fun event to attend. Something about being in Victoria with a bunch of other people addicted to biking always seems to guarantee a great time. Despite crappy weather for what was supposed to be day one and two of the event, the boys brought out their best for Sunday's sunny weather and some serious barge shredding went down. 
Friday and Saturday were unfortunately riddled with unpredictable, un-rideable weather. Mixes between showers and high winds prevented the riders from getting in a lot of the practice time they would have had otherwise. I was able to catch up briefly with Gully and Aggy and
get the low down
on why the main event was getting postponed to occur entirely on Sunday.
This was the condition of the barge jumps on friday afternoon. A big soupy mud puddle in the middle of the barge.  A lot of hard work was put in from the volunteers in order to protect the landings as best they could and make the course rideable when the sun finally came out on Sunday.
Even though the event went on without a hitch sunday afternoon, the rain had still taken its toll on the course. Due to soft landings and just not enough practice time to get the bigger features of this course dialed, there was a collaborative decision made to skip the first half of the course and just focus on the barge for the contest.
Saturday evening after a failed afternoon of practicing the weather started to take a turn for the better. I spent some quality time soaking in the sun of Victoria's inner harbour and scoping out some establishing timelapses for the video I was at this point doubting would come together at all. In order to come to the event I had to con my highschool teachers into letting me take my final exams early, and bum rides off friends just to make it out. I was beginning to think It might all be for not. Waking up Sunday morning to sun and clear skys was the happiest I have been in a while. And I couldn't wait for the event to go down.
It wasn't long before the riders were getting comfortable and practicing the course. There was without a doubt some technical and challenging aspects to the course that made it a tough time for some to get used to and keep speed the whole way through. But the riders still brought their A game and threw down on one of the most unique courses on the FMB tour. Due to being built on a barge the jumps had to be tighter together and not as much room for error as other courses might have allowed. Im not an expert by any means but It is one thing to build and design a slopestyle course on a hillside, but an entirely different project to build one on a floating barge. I think that Jordie Lunn did fantastic job of making and designing the course despite limitations of, you know, being on a barge. It truly made for a one of a kind, unique event that was incredibly fun to be a spectator at and even more fun to film. The entire weekend was definitely a blast, and I already can't wait to see what the boys are going to be up to next year!
I am planning to attend more FMB and other biking events this year a long with the other content we are working on. If you want to follow and keep up with what I am doing my Facebook page is probably the best way.
Also a big shout out to all the peoples couches I crashed and rides I hitched to Victoria, thanks for being rad everyone. And thanks to  Cassiar Mediaworks for lending me some gear like their slider for the weekend I really appreciate it.
---
Even with weather delays, it looks like the JumpShip finals went off! Did you make it out to Victoria for the crazy contest?