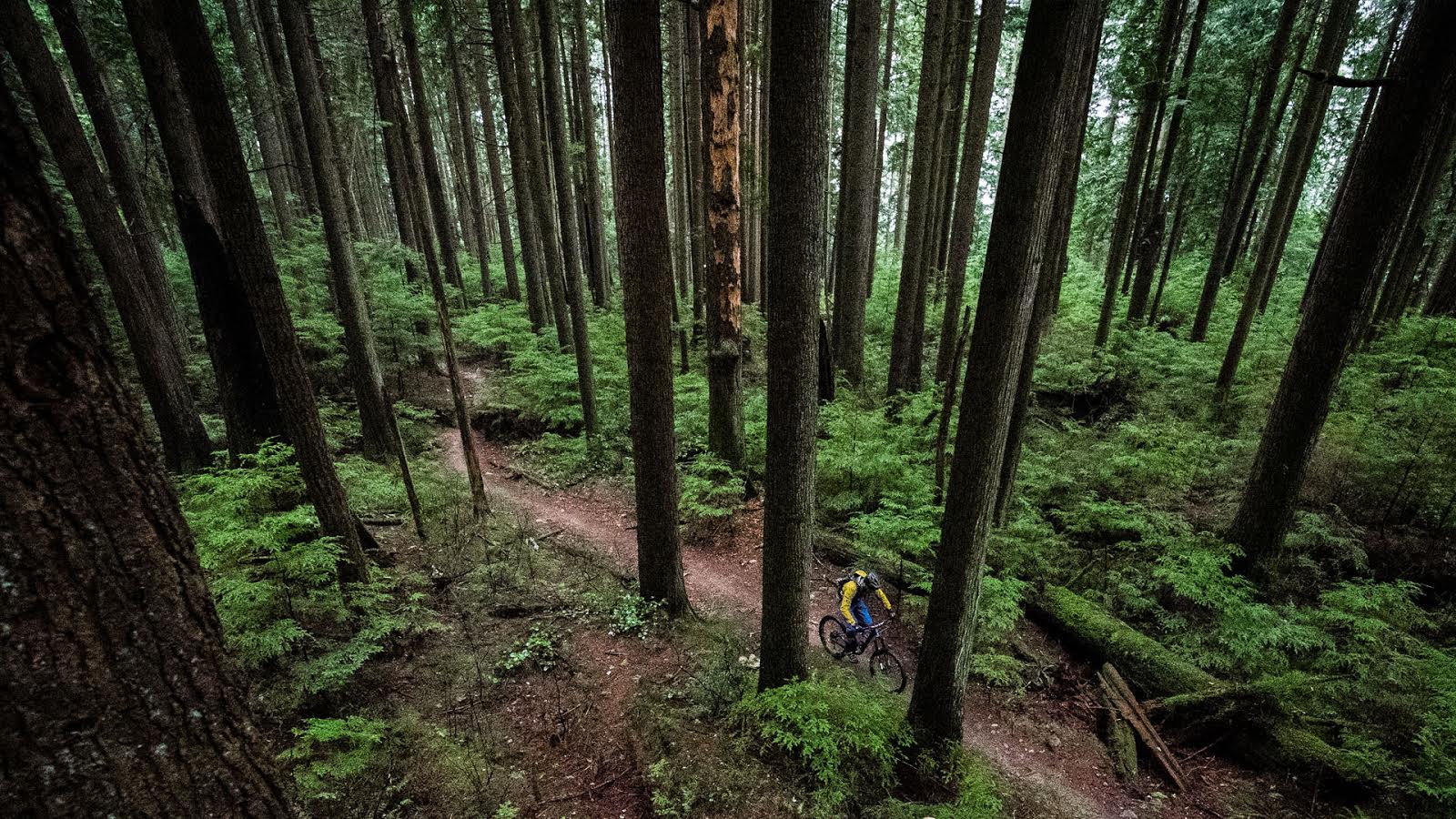 Amplitude
Over the past decade, riders have been seriously pushing the limits of bike technology and trail design to keep up with the demand for speed and air. Long gone are the days of single crown 3-inch travel suspension and worn-in dirt tracks down open ski runs. Downhill mountain biking has been amplified to a level of multiple hit 50 foot booters and DH rigs looking to suck up anything in their path.
AMPLITUDE is a story giving you a glimpse of the past and the high impact reality of today.

  Mike and James reviewing the results.  I think they like!

  Loam, yes it exists up there.

  Berend sending the Canadian Open hip.

  The rain and fog didn't lift off for day three of filming.

  Mike working his magic on the RED.

  After only 4 weeks recovery after bailing huge and fracturing his shoulder during filming for ANTICIPATION, Tristan was back to his old self again throwing down massive whips on A-Line.

  Boom!

  Never saw this a decade ago.

  Huge thanks to Team Riders Berend and Tristan for putting in long hours and multiple hikes up the new Crabapple Hits jumps.

  Tristan boosting the "smaller" jumps of the newly enlarged Crabapple Hits.
---
Amplitude sure has come a long way in the past decade. How are you feeling about the new Crabapple Hits?