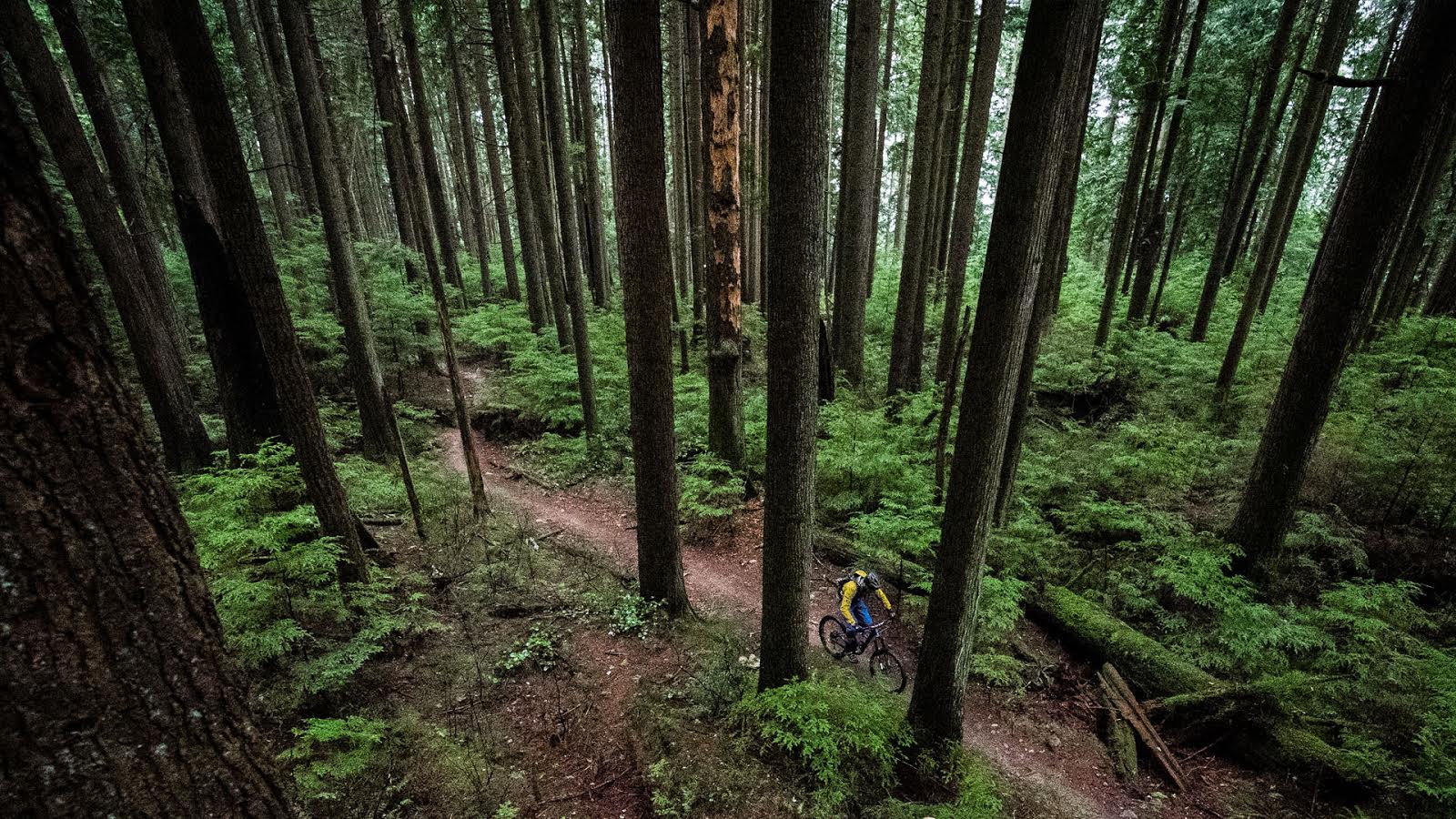 A New Creativity
The 2nd Annual NSMBA Film Festival marked the launch of our 2nd B.C. season. It was a while in coming, but the snow levels in Whistler didn't really help, so we decided to invade the Shore!
After wrestling together a plan over numerous flavours of beer and bar snacks, we decided on a number of trails spanning across Cypress, Seymour & Fromme.
From this point myself & Steve Storey set about the proposed task in hand…
…To show the progression of riding on the North Shore.
Enjoy our adventure.

  A quick history lesson from a Pink Starfish

  Come rain or shine, we will ride bikes

  Everything is straight out of Jurassic Park

  How it used to be
  It pays to stop and look around…sometimes
  Just another day on the Shore

  Re-generation
  Steve – "Hey, this'll make a sweet shot"
  Steve getting sendy through the fog
  The Guardian of Fromme
   Travelling light is never an option
  Trees, if you don't hug them, they'll get you!
   Will Ride, Will Repair
To keep on board with everything this season will be throwing at us, follow along here.
Riding Stuff by – Steve Storey
Photography & Filming Stuff by – Mike Gamble
See ya,
---
The SheGNARnigans crew put a pile of effort into their NSMBA Film Fest entry this year. Great visuals and editing showing off great riding resulted in their taking the win, deservedly. With all the rain lately, the trails look like this right about now…