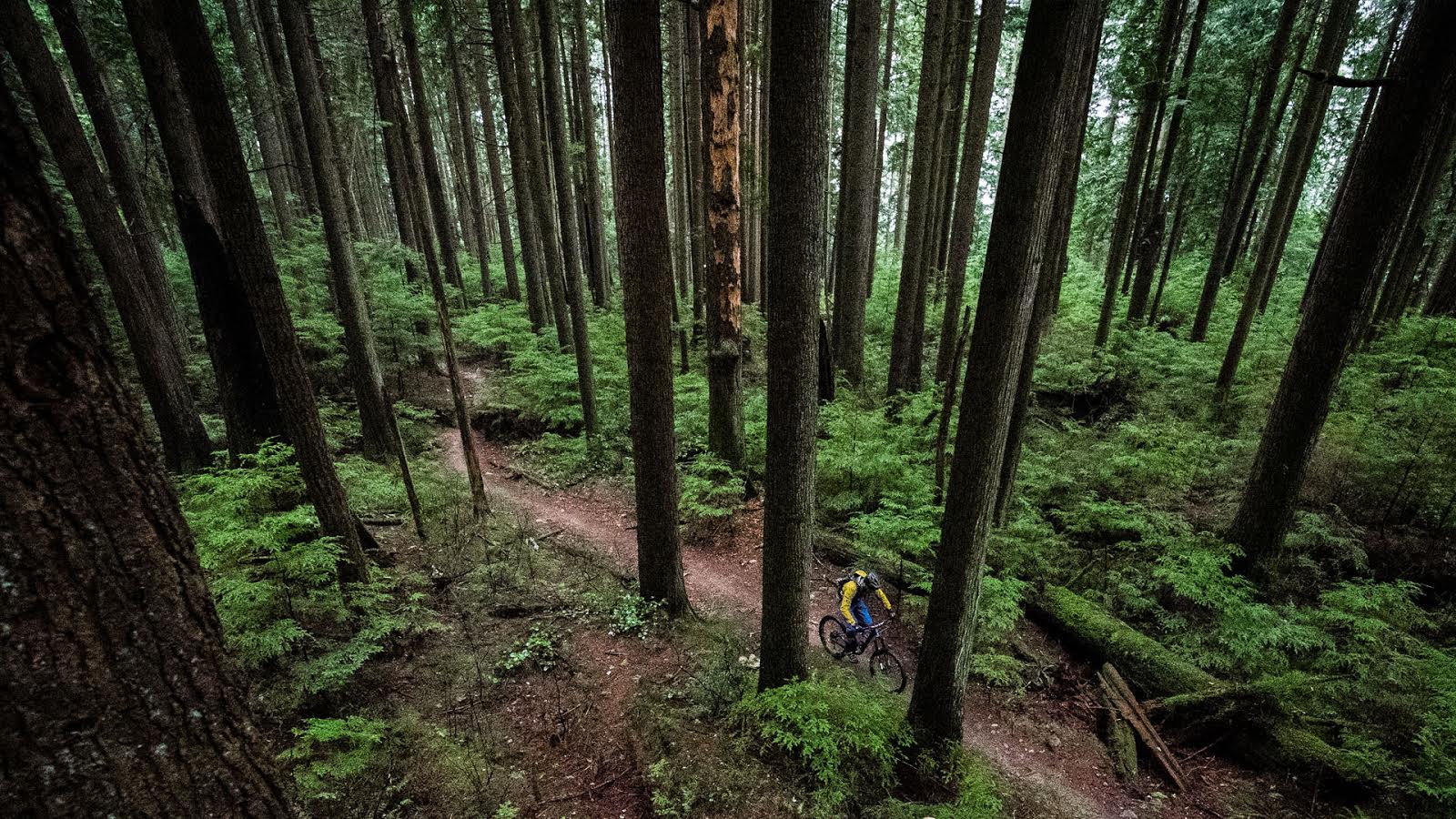 NSMB Team Goes Loopy
Finding a successful recipe for a group of riders can be challenging, especially when on the road. It's fairly often that the doubtful personalities and weaknesses of an individual will shine through come a poor situation – but not with this crew. Through a very careful sifting process, we had managed to put together an airtight team, where character accountability was never questioned (the crew was actually 50% assembled in the GLC after the first Phat Wednesday race of the season).

  The weather was off and on this weekend in Kamloops, but we caught a beautiful 5:00am sunrise. Photo ~ Joe Schwartz
Our group was governed by the master minds of photographer, Reuben Krabbe, and journalist, Seb Kemp – two people I've come to know as not only accountable and professional, but insanely entertaining. Departing from Vancouver, I was joined by Joe Schwartz and fellow NSMB teammate Paul Stevens, both of whom were rallied up in the evening two nights prior. We had our course set for Kamloops, and were pinned to meet Reuben and Seb who were already there. The two of them had scheduled rides with some of the locals including Dylan Sherrard, Brad Stewart, Ian Killick, and Ace Hayden, a crew we did not want to disappoint. 

  As mentioned in my previous Kamloops trip article, this place has some of the most exciting and fun terrain I've ever ridden. Here's Paul Stevens and I planning our next run. Photo ~ Seb Kemp

  Usually behind the lens, and for good reason, Reuben Krabbe got Buck Wild on his 2nd run down the scree. Photo (unfortunately) ~ Stephen Matthews
I've always liked the idea of capturing times of success through a photograph. With the crew we had shooting photos, it couldn't have been a more positive environment. Everyone wanted to work efficiently and timely, to get the most out of the day. These kinds of trips are non-stop work, but none of us would have it any other way. Hitting classics like Rio, The Pits, and Harper all in one day are worth every minute of crunch time. Following a day like that with a 4:30am sunrise shoot in Valleyview was a bit of a push, but Sherrard was there to keep the mood light. After my second breakfast (I don't think the guys knew about second breakfast, or elevenses) we headed to Brad Stuart's place to meet the man himself, and then go shuttle some nuggets he's put in. Brad's proud of his work, and rightfully so. He loves what he does and it shows in his craftsmanship. Whether it be insanely high speed singletrack for 1000's of vertical feet, or massive movie line jumps, Brad was grinning, laughing, and charismatically capturing all of us with his stories.
Putting faces to the names has always been one of my favorite parts of travel and exploration. Builders like Brad Stuart have achieved legendary status through their commitment to pushing the limits of riders, and making their own dreams turn into realities. Dylan Sherrard has been at the Bicycle Cafe for 5 years now, and has become one of the most notorious and well-known Kamloops shredders in the scene. Both of these guys bleed positivity, and you can't help but respect them for not only their skill, but the efforts they put in towards their visions.

  Brad Stuart can crack a whip. Here he's shown on Gnarcroft, one of the highlight trails of our entire weekend. Thanks again for the tour, Brad! Photo ~ Seb Kemp
Between the riders I travelled with and the guys we met there, the crew was unstoppable. Every opportunity for negativity was shut down with a Carpe Diem attitude from the group. The level of commitment to the shoot, the project, and the adventure was unsurpassable.

  Closing out an evening of Harper, and an unforgettable weekend, Stephen Matthews squeaks in a corner on the last bit of light. Photo ~ Joe Schwartz
---
Stephen's waxing about the group's attitude should mean some good shots out of Reuben Krabbe's picture maker. We'll have to accept the burned image of his rear while we wait for those though…