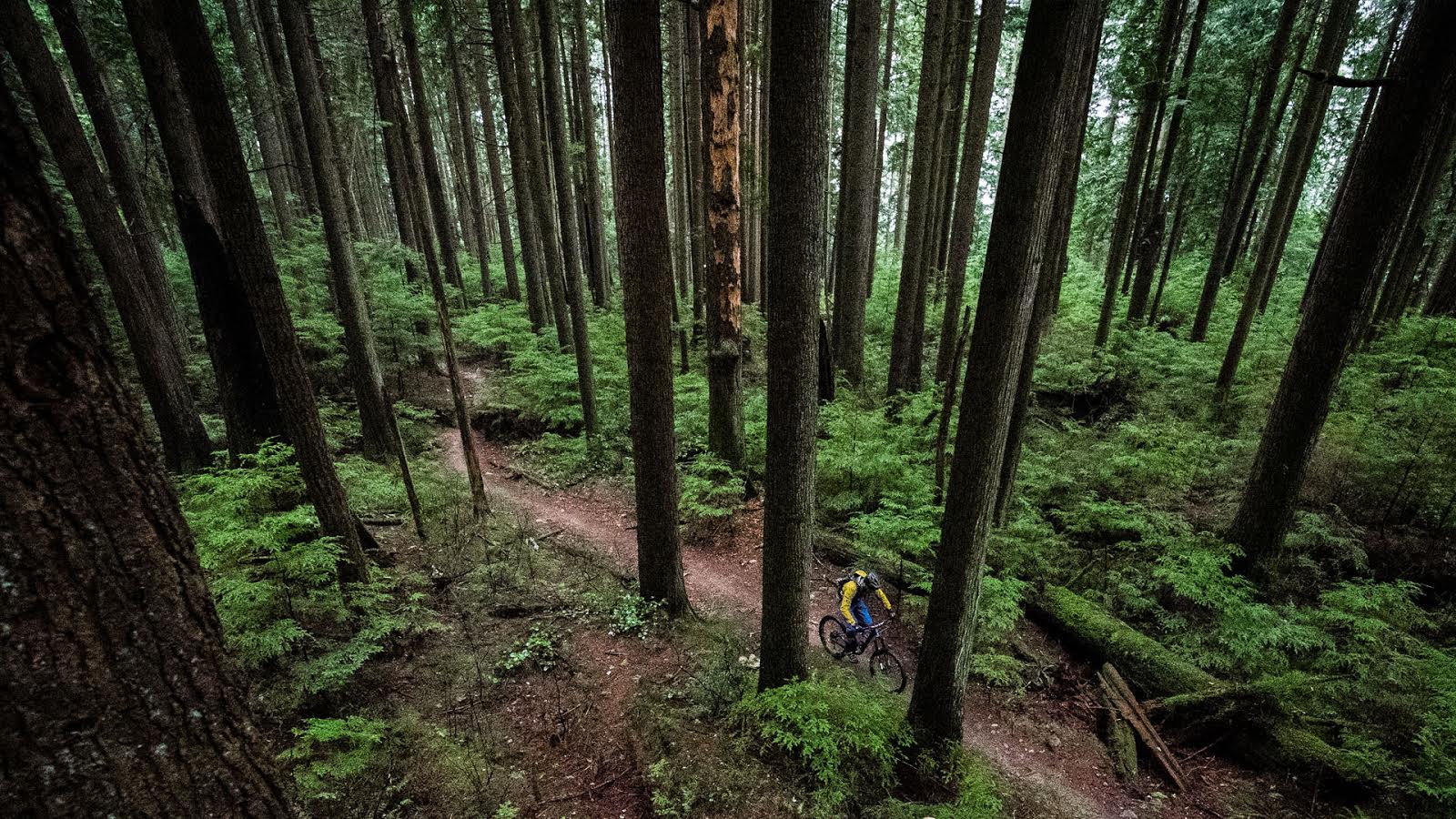 AIRprentice Time Machine 5
NSMB's 2012 AIRprentice is fast approaching – if you're looking to submit an entry, you now have until June 19th – details HERE. On the weekend of July 7 and 8 we will crown a new AIRprentice, the 9th in a line of rippers for the NSMB Team. The winner receives a sweet prize package including two swagged-out bikes from Specialized – a Demo 8 and a P3 with parts from SRAM, Rock Shox, Avid, Truvativ, Maxxis, DT Swiss and Chromag.
Next up in our series on past AIRprenti is NSMB Team rider Paul Stevens. He is the reigning champion of Whistler's Phat Wednesday DH series, which probably indicates his prowess on a bike, but Paul is a stand up gentleman off the trails – and we had to snag him for the team in 2010 even though Matt Montandon took the crown.
---

  Paulo cleans up… scrub a dub dub… Photo ~ Mason Mashon
NSMB: Which year(s) were you a part of AIRprentice?
Paul Stevens: 2010 as a competitor, 2011 as a heckler.
What was the outcome? Did you win a spot on the squad?
Matt Montandon absolutely slayed it to take the win, then Ian Morrison and I had a fight to the death for a second spot on the team.

  Getting boosted in the boneyard. Photo ~ Amy McDermid

Why did you enter AIRprentice?
I was actually kind of nervous about entering AIRprentice, because I knew the history of slopestyle shredders who have showed up and thrown down in the past, and that's not really my style. But I was looking for more exposure, and a few of my friends told me I should go for it, so I put together an with Mike Goldstein (at the bottom of this article) and it went from there.
What was your experience of the AIRprentice weekend?
AIRprentice was a highlight of my summer in both 2010 and 2011. Such a good weekend. It is always awesome to get that many good riders together in one place at one time. Silverstar is a great place to ride, and it is amazing to watch everyone else throw down. It was way more stressful when I was competing for sure, but everybody soon broke the nervous vibe and once we started riding the stress was quickly replaced by fun.

  Winning the 2011 Whistler Phat Wednesday DH race series. Photo ~ Cory Mullin

What did you learn from entering AIRprentice?
That being a sponsored athlete is about much much more than being a good rider.
Please tell the reader a memorable story, one from the AIRprentice weekend and perhaps one from your time with the NSMB team since?
I won't ever forget Wyper starting slapping matches in The Den bar with anyone who would take him up on the offer, then showing up to breakfast the next day with only one shoe! Or the size of the girl that Montandon took home at AIRprentice last year!

  Christening A-Line at the start of the 2011 season with Mason Mashon. Photo ~ Todd Hellinga

Over all the years of AIRprentice who was your favourite winner?
Not strictly an AIRprentice winner, but ending up on the team shortly after he competed, Curtis Robinson is one of my favourite riders to watch or follow down a trail. The guy is the personification of flow. He barely touches the ground, and goes faster than almost anyone, all while making it look super stylish and effortless.
In your opinion who was robbed? Who entered but didn't win?
Me! Haha just kidding, Matt totally deserved the win. Would have to say Curtis again I guess!

  Dusting every berm, Paul Stevens. Photo ~ Mason Mashon

What advice would you give to someone tempted to enter but is perhaps nervous or unsure of why they should enter?
If you have the opportunity to enter AIRprentice, go for it, 100%. Whatever happens, if you make the short list, you will have an amazing weekend, get some great exposure, meet some rad people and probably come away with some shwag. If you don't, you have lost nothing, and put together a great resume for other potential sponsors, or to try again next year!
From your experience, what has entering AIRprentice and/or being a part of the NSMB team done for your career as a rider since?
Entering AIRprentice was obviously my first step to becoming a member of the NSMB team, which has totally transformed my riding career. The support I get from NSMB is huge, it allows me to ride my dream bikes, go to great places, meet amazing people, and share my adventures with the world!
---
Paul was yet another addition to the Team who didn't actually win AIRprentice but made his presence known and left a good impression. Interested in being a part of this year's AIRprentice? You've got one more day to get your entry in! Send an email to [email protected] if you haven't already…