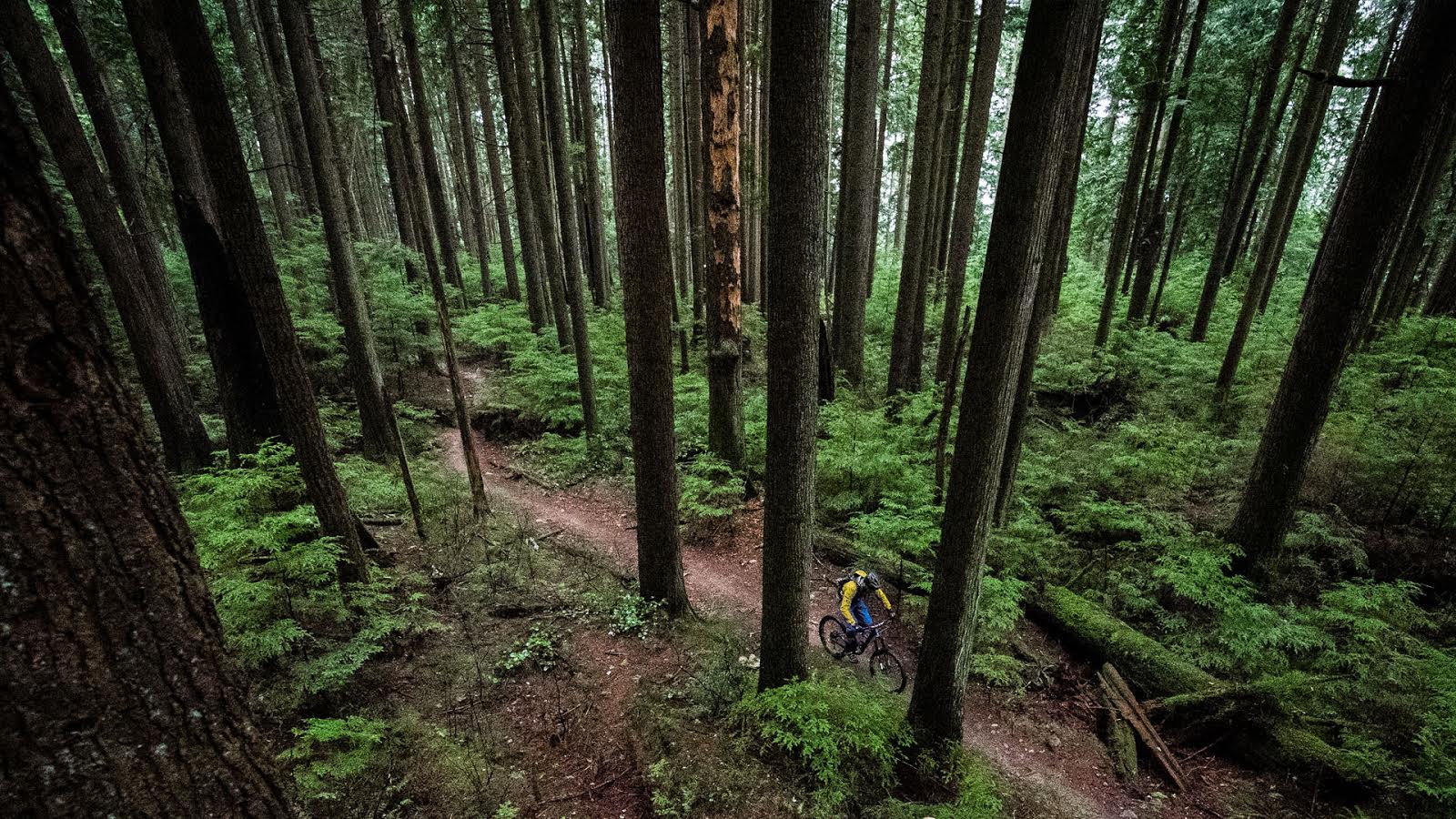 Who Are They?
The Whistler Bike Park is the sum of many individuals' effort, passion and hard work. Who Are They? is a little peek behind the curtains at the people who make Whistler Bike Park what it is.
The idea behind this came from enough half finished thoughts and overheard conversations on the lift. 'They should do such and such' or 'They ruined my favorite piece of trail' or 'I'll tell you what they should do…' 

  It takes thinking and the application of knowledge to build trails, but most of all you need tool sounds.
But who are they? Are they faceless bureaucratic midgets that tinker and fettle with things just to annoy us? Are they some kind of fairy tale creature that magically appears at night to make our dreams come true? I doubted either because I'm lucky enough to live among the hundreds, perhaps thousands, of people that work behind the scenes to make it all come together so that all you or I see is our own kind of Disneyland, and I know there must be more than meets the eye. So why not take a look up the skirt of the Whistler Bike Park?  

  The list goes on and on. By the time these are ticked off there will be a lot more added to it. Sisyphean task.
In this first installment I followed the trail crew around to see what they really get up to and ask them what they think are some of the misconceptions. I hung out with the Thursday trail crew as they worked their way down Upper Whistler Downhill in an attempt to bring it kicking and screaming into the present. Long ago Upper Whistler Downhill was a fan favorite but riding styles changed and as the trail became more beaten it fell out of favor. Nowadays very few people ride it regularly, but the trail crew hopes that with a little love, a bit of elbow grease and some thinking they can re-establish it as a more widely used trail. They certainly aren't dumbing it down and it will never be a moderate trail, but what they are doing is just changing sections to make it less awkward, with more flow, and make it more inviting for riders who like downhill thrills rather than downhill trials drills. At the same time they want to make it a little more sustainable so they won't have to revisit it too often.

  Insert tool sounds.
While they chipped away I got in their ear to find out more about the job, what kind of person is attracted to the job, and even asked them if they occasionally get flak for the work they do. Every trail area in the world has the kinds of riders that like to question the motives of the builders even if they themselves won't ever get on the long end of a tool handle. In the Bike Park everyone has been a critic at some point, others more vocal than others. I asked the trail crew about some of the run-ins they have or the opinions they hear from riders, and I was pleasantly surprised to hear most of it is good natured or full of praise. However, there is always some misunderstandings about the motives or direction of the trail crew's work, usually by the least educated of bikers.

  Some tool sounds are bigger and louder than others.
This is by no means a comprehensive look at the trail crew, I never set out to do that. However, it is a little glimpse at the life of a Bike Park trail crew member. I'm already planning to revisit them but before then we might have to look around the other jobs and roles of the people of the Bike Park.  
---
So there we have it – the answer to how many people are on the trail crew. Was that more or less than your guess? Send your praises below…