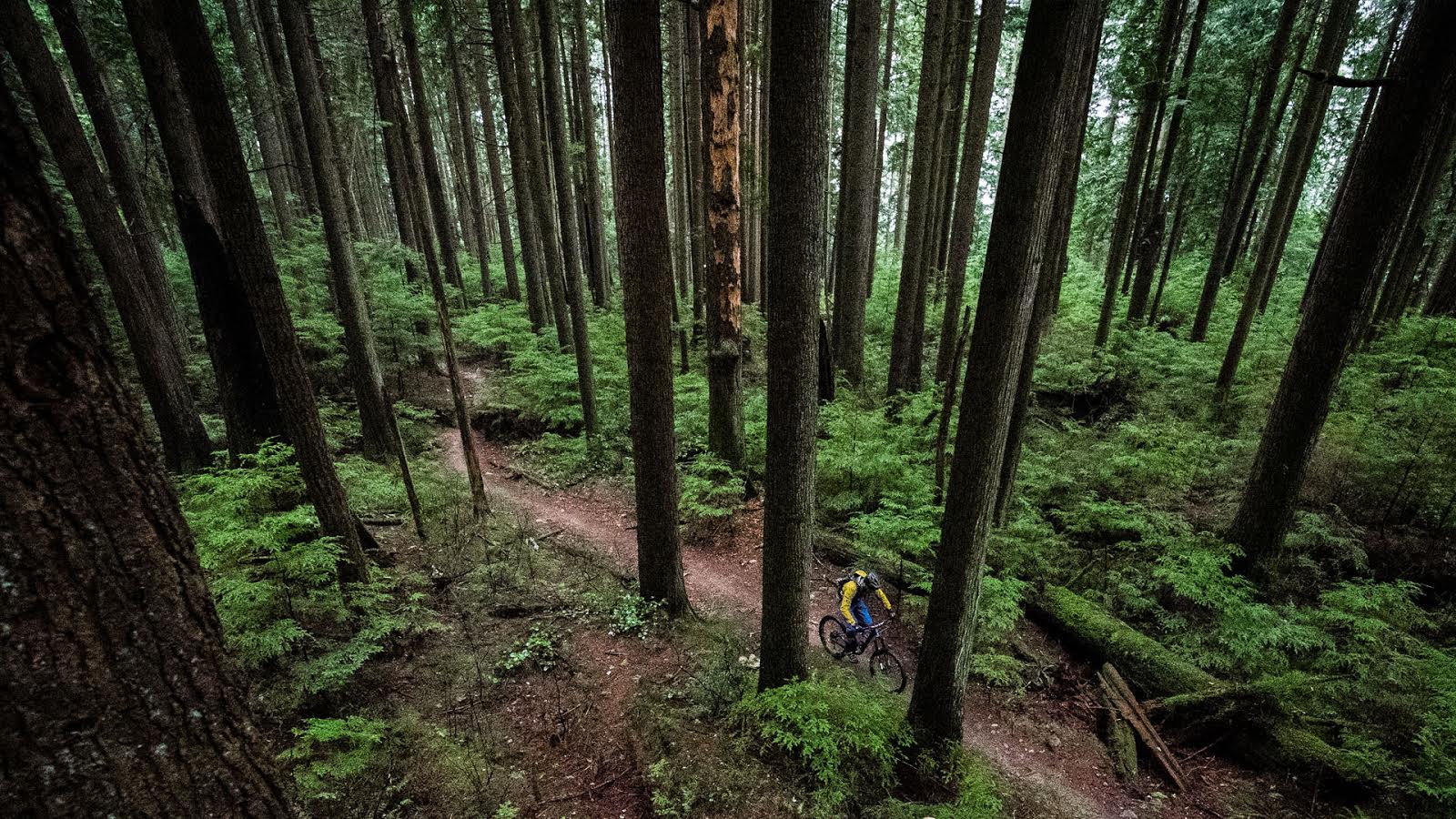 Ladies Only 20th Anniversary Party
Join the NSMBA on Saturday, June 23rd to celebrate the 20 year anniversary of Ladies Only on Fromme Mountain. Meet at the water towers at 10 am and get primed for the group ride down the trail that started it all here on the Shore back in '92. 

  Original art work by Nigel Quarless.

  The man himself on the new monster coaster on Lower Ladies.
Digger's unique approach to trail building spawned the free ride movement, paving the way for the Godfather and giving a generation of riders the canvas to push their limits. It was Ladies Only that created a 'North Shore style' that is today emulated around the globe. There has been no other more influential trail builder than Digger and it's your chance to join in the party and give thanks to the man who built the Shore from the ground up.

  Some of Digger's recent work on the lower section of Ladies Only now dubbed Big Stupid.

  The infamous heron pond claims victims on a daily basis. If Digger happens to be around when you make your way into the swamp, you'll make his day!
Joining us will be a number of riders from the NSX series as well as local pros to ride the revitalized Ladies Only. After party will be at the Narrows Pub starting at approximately 12:30pm. The NSMBA would like to thank artist Nigel Quarless for the donation of his art work to create the Ladies Only commemorative poster and of course Digger for his decades of pushing our limits.

  A limited run of 100 t-shirts are available at On Top bike shop. Get in there!
---
You can bet there will be a good turnout for this one… see you there?