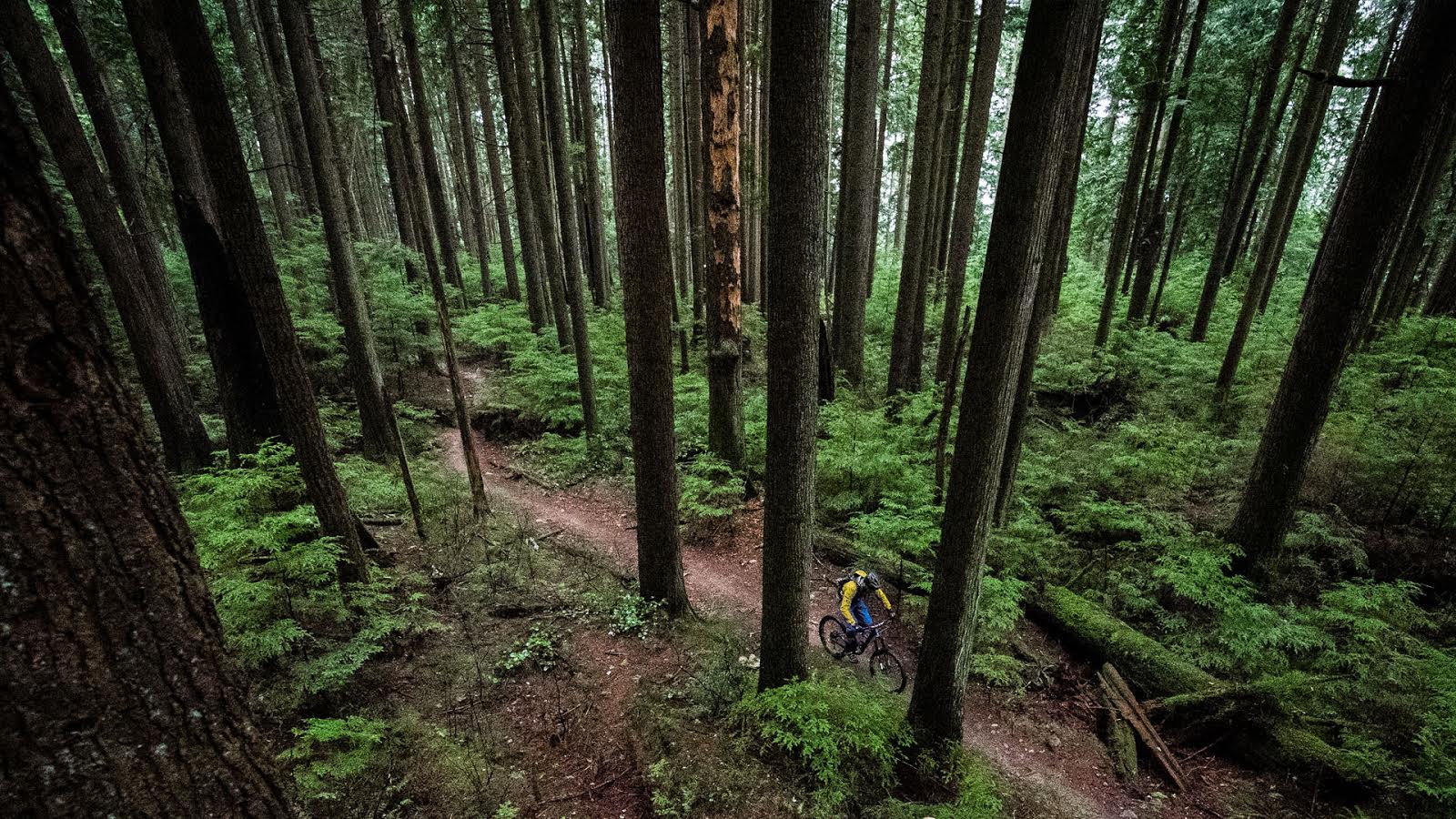 AIRprentice Time Machine 4
NSMB's 2012 AIRprentice is fast approaching. On the weekend of July 7 and 8 we will crown a new AIRprentice, the 9th in a line of rippers for the NSMB Team (and if you're looking to submit an entry, you now have until June 19th – details HERE). The winner receives a sweet prize package including two swagged-out bikes from Specialized – a Demo 8 and a P3 with parts from SRAM, Rock Shox, Avid, Truvativ, Maxxis, DT Swiss and Chromag.
In anticipation of the fun-filled weekend, we decided to catch up with some of the past AIRprenti. Fourth up is current NSMB Team member Mason Mashon, who never actually won AIRprentice despite entering numerous times.

---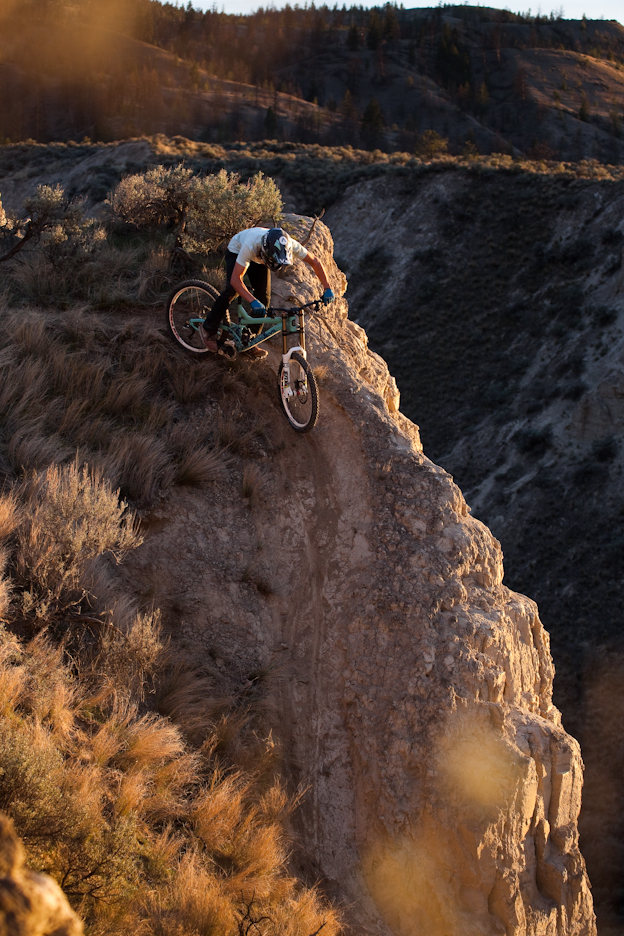 Self-portrait on a line you might recognize from a movie… Photo ~ Mason Mashon
NSMB: Which year(s) were you a part of AIRprentice?
Mason Mashon: The first one, and 2010.
What was the outcome? Did you win a spot on the squad?
Much to my dismay, I never landed a spot on NSMB through Airprentice.
Why did you enter AIRprentice?
Airprentice is a perfect excuse to crew up with some talented rippers. Obviously scoring new bikes is sick, but the opportunity to gain exposure and network with other riders has great benefits.

  Mason's got a solid habit of escaping to New Zealand for some shoulder season riding before the snow really hits in Whistler. Photo ~ Maxime Bruneau
What was your experience of the AIRprentice weekend?
I always approached the Airprentice weekend with a pretty mellow vibe. But when the opportunity to show some creativity presented itself, I jumped on it. When the riding was done, I put it all on the line for Barprentice haha! I think I've been present at almost every Airprentice actually. I enjoyed the experience that much, that even though I wasn't competing I'd still come out to ride and hang.
What did you learn from entering AIRprentice?
I realized that you have to bring a lot of different attributes to the table if you want to earn a sponsorship. Putting my hands into different pies and picking up a variety of skills eventually led to my signing as an NSMB rider. That, and persistence. Even though I never won, I tried again.

  Whippin' it good. Photo ~ Callum Jelley
Please tell the reader a memorable story, one from the AIRprentice weekend and perhaps one from your time with the NSMB team since?
Being among the some of the first riders to roll wheels in the Garbanzo zone at Whistler was pretty cool.
Over all the years of AIRprentice who was your favourite winner?
Chubes.
In your opinion who was robbed? Who entered but didn't win?
Haha, me. After 6 years, I finally convinced Cam to put me on the team, and I've been stoked on the program ever since.

  Mason can swing a lens as good as he can swing a bike; here he catches NSMB teammate Matt Montandon with a little footplant action in Whistler Bike Park. Photo ~ Mason Mashon
What advice would you give to someone tempted to enter but is perhaps nervous or unsure of why they should enter?
If you want to have one of the best riding experiences of your entire summer, come and hang with us. It's a guaranteed good time, and even if you don't take the cake, it's an awesome forum to progress your own riding and meet a handful of talented and interesting people.
From your experience, what has entering AIRprentice and/or being a part of the NSMB team done for your career as a rider since?
Being a part of the NSMB team has been great. I can be any kind of rider that I choose to be, and have a great website to channel my creative outlets as a rider, photographer and writer. Win-win situation. Oh, and our sponsor list is all time. Win-win-win.
---
Do you know someone who should be throwing their hat in to this year's AIRprentice? Tell them to get their application in! We have extended the deadline to June 19th, so you've got time to get your photos and videos together. Any questions, get in touch with team captain Trevor Hansen: [email protected].