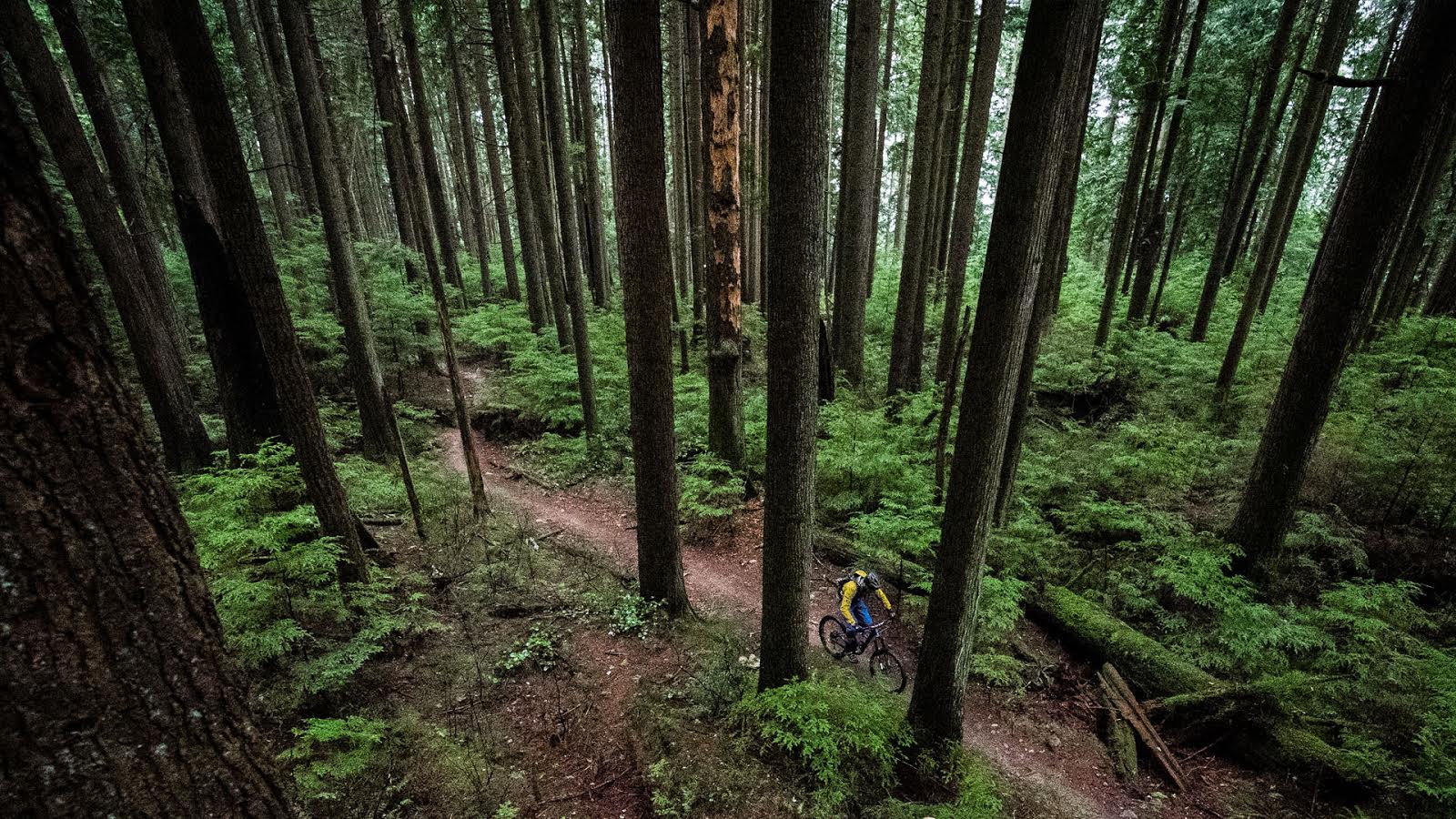 AIRprentice Time Machine 3
NSMB's 2012 AIRprentice is fast approaching. On the weekend of July 7 and 8 we will crown a new AIRprentice, the 9th in a line of rippers for the NSMB Team (and if you're looking to submit an entry, you now have until June 19th – details HERE). The winner receives a sweet prize package including two swagged-out bikes from Specialized – a Demo 8 and a P3 with parts from SRAM, Rock Shox, Avid, Truvativ, Maxxis, DT Swiss and Chromag.
In anticipation of the fun-filled weekend, we decided to catch up with some of the past AIRprenti. Our third subject is none other than 2009 winner Justin Wyper, who has since gone on to make his living as a pro rider, coaching at Camp of Champions among other things.
---

  A tailwhip indian air is more common these days, but it wowed us at AIRprentice in 2009 when Wyper took the crown. Photo ~ Malcolm Mclaws
NSMB: Which year(s) were you a part of AIRprentice?
Justin Wyper: I was a part of the 2009 year.
What was the outcome? Did you win a spot on the squad?
I did manage to get a spot on the team. I didn't think it was my time – I had a ton of bike problems. For example, I had no seat post on my hardtail, and didn't even come to Whistler with a DH bike – I had to rent one. Maybe the boys on the team just felt sorry for me. Haha.
Why did you enter AIRprentice?
I entered for the same reason I think anyone would enter. I was a young rider who did not know how to break into the mtb industry and figured instead of trying to convince people to support me with words why not try and show it through my riding.

  Wyper getting weird in 2010.  Photo ~ Dustan Sept
What was your experience of the AIRprentice weekend?
It was a bit of everything. For me it was probably a little more of the laid back, and party times, but there were stressful moments for sure.
What did you learn from entering AIRprentice?
It was not so much what I learned from entering but what I learned after winning and since that point. I always thought as a young rider that I could go out, ride my bike, not have a care in the world and still get all this support. Wrong! I realized that there is much more to being a sponsored rider. You are basically a walking advertisement for these companies. You always have to be on your best behaviour – the smallest things can come back and bite you in the rear.
Then you have to make sure you are always trying to get your supporters press, coverage, I will admit I was definitely not the best at any of this at the beginning. There is so much more to being a sponsored rider than riding your bike. The biggest thing I have learned since AP is to be on top of my game, and take more time of the non-riding side of things.

  The cordova flip is one of Wyper's weirdo moves that he pulls out at best trick jams these days…
Please tell the reader a memorable story, one from the AIRprentice weekend and perhaps one from your time with the NSMB team since?
One of the best things I remember from an AIRprentice was actually not from my winning year but the year after in 2010. For me it was so cool to see things from the other side. See all these kids ripping. The funniest thing though was later that night at the bar Brett Tippie and I got into a pretty heated slap fight onstage!
Over all the years of AIRprentice who was your favourite winner?
ME!. No no um probably Matt Montandon. Just because he is one of my favorite people to watch ride. SO NASTY!
In your opinion who was robbed? Who entered but didn't win?
AGGY. Without a doubt, look at what he has gone on to do. Imagine what would have happened if he did win AIRprentice, although I'm sure it was still a huge stepping stone for him in his career.

  Wyper's legs spread farther and farther apart each year… Photo ~ Bryce Piwek
What advice would you give to someone tempted to enter but is perhaps nervous or unsure of why they should enter?
Why would you not? It is an awesome weekend, two days riding an all time mountain, good riding buddies, BEER, BEER, and a great experience.
From your experience, what has entering AIRprentice and/or being a part of the NSMB team done for your career as a rider since?
Winning AP has done so much for me. It was my stepping stone for sure, and a big one. Before AP I was this little sketchy rat who had no idea who to talk to, what to say, what to do to try and find support. Now I am able to ride my bike for a living, get the chance to coach a ton of kids with Camp of Champions and there is no way I would be where I am today with out the help and support that NSMB gave me first! Thanks!
---
Do you know someone who should be throwing their hat in to this year's AIRprentice? Tell them to get their application in! We have extended the deadline to June 19th, so you've got time to get your photos and videos together. Any questions, get in touch with team captain Trevor Hansen: [email protected].