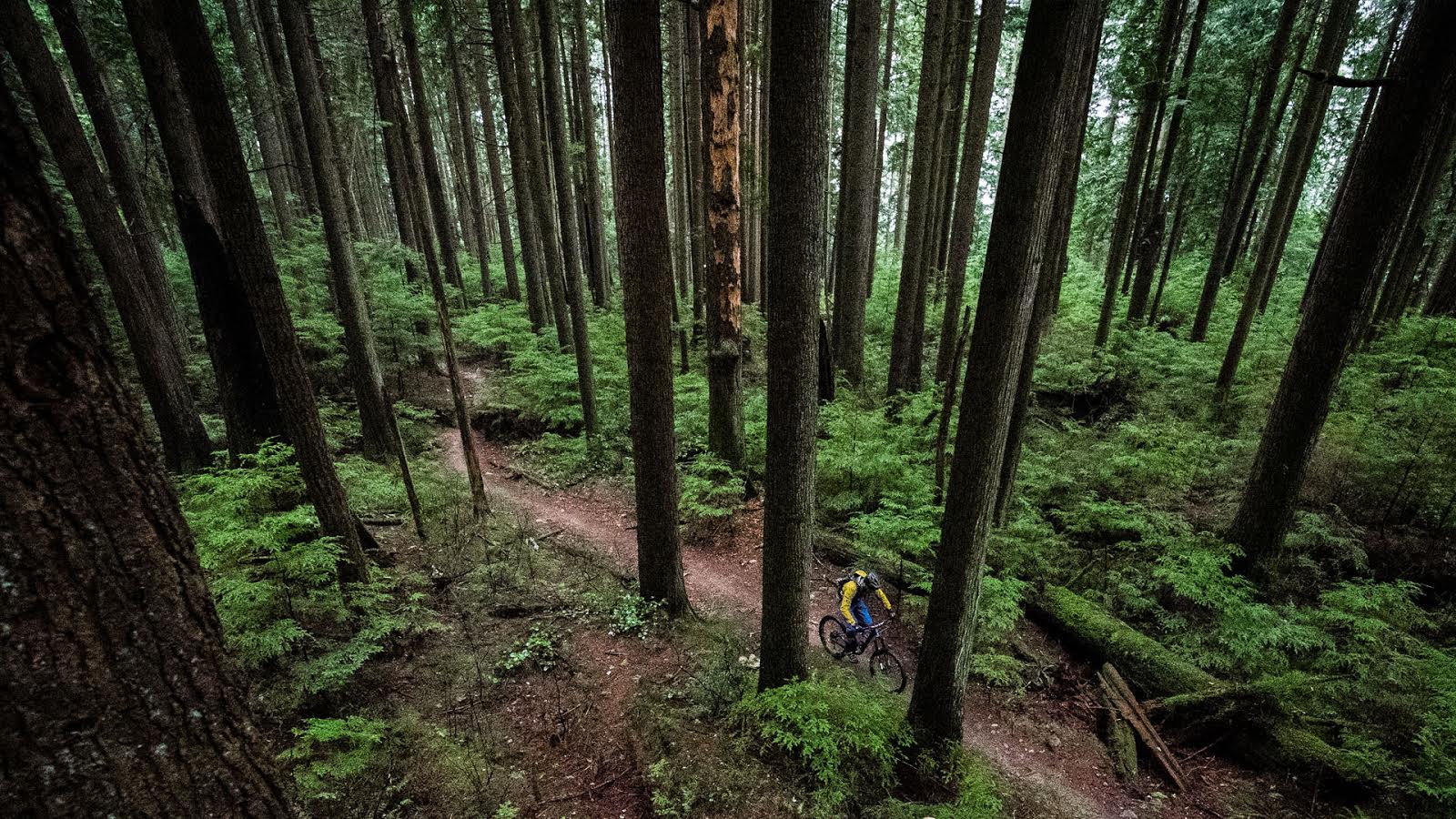 AIRprentice Time Machine 2
You may know Ryan Berrecloth best because of his accomplished younger brother, but Ryan deserves recognition in his own right. He's parlayed hard work, perseverence and athleticism into a solid sideline as a sponsored rider with support from companies like Knolly, Race Face, Adidas Eyewear and Evoc to name just a few. Ryan's got a busy 9 to 5 gig but somehow he manages to build and shoot as much as some full time riders. Here's what he had to say about his experience at nsmb.com's AIRprentice comp.
---
Which year(s) were you a part of AIRprentice? 
RB: 2006 but you might need to check the records on that one. (I think he actually joined us twice -Ed.)
What was the outcome? (ie. did you win a spot on the squad) 
RB:  No but it gained me some solid recognition.
Why did you enter AIRprentice? (ie. did you do it for the bikes, the exposure or the chicks?) 
RB: Mostly out of a desire to be a sponsored rider which gets you all three.
What was your experience of the AIRprentice weekend? (ie. was it stressful, laid back, party time, all business, crushing and rushing or limp and soppy?) 
RB: Albeit a contest amonst peers it was a great time riding with talented riders.  I had a great time and it wasn't as stressful as I anticipated.
What did you learn from entering AIRprentice? 
RB: That I had a lot of work to do in order to be a sponsored rider.
Please tell the reader a memorable story, one from the AIRprentice weekend? 
RB: Most memorable story from the weekend was watching Len Hornridge snake the line with a burly transfer move on Goats Gully.  Len was the most skilled trail rider in the group and the line was going too slow for his liking. Still have only seen a handful of guys take that line.
Over all the years of AIRprentice who was favourite winner? 
RB: Wyper.
In your opinion who was robbed? Who entered but didn't win? 
RB:  Not sure. Without knowing exactly what the NSMB guys look for, I think they are looking for a total package which may not necessarily be the best shredder in the group. I'm sure there's been a year or two where they have made a smart decison on one of the top riders vs. taking the best guy in the saddle from the group.
What advice would you give to someone tempted to enter but is perhaps nervous or unsure of why they should enter?
RB:  One of the first steps to be a sponsored rider is to put yourself out into the media spot light… if you hesitate there's 10 guys behind you that will step up for the opportunity to prove themselves.
What has entering AIRprentice done for your career as a rider since? 
RB:  It was my first exposure to riding under pressure to impress the judges/team members.  Getting used to being the focus point of a riding shoot is a valuable trait to learn.  If you want to compete or do promotional work you need to get used to having people and cameras pointed at you waiting for you to inspire them.  The AIRprentice was my first exposure to these types of pressures which gave me a jump start to understanding the business a bit better.  
---
Ryan was a fantastic addition to the AIRprentice comp. Check out his profile on raceface.com here… Do you have a favourite AIRprentice contestant or winner?