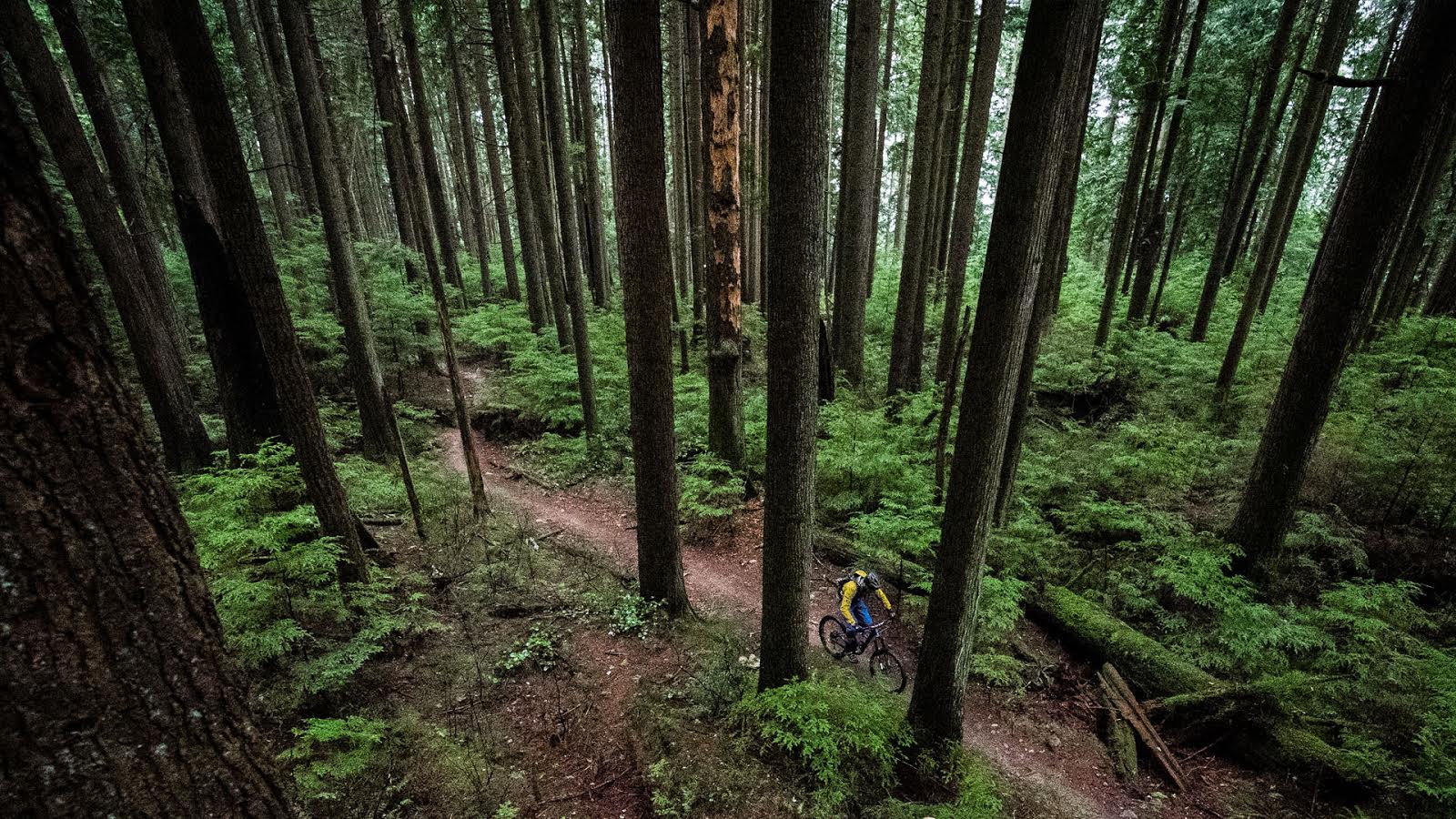 AIRprentice Frames and Money Shot
AIRprentice 2012 is less than two weeks away. We've got to cut off entries at some point, and today, June 19th, is that day. If you haven't put your application in yet, get it to Trevor Hansen at [email protected] ASAP. If you are interested in joining us as a photographer or videographer, scroll down for a bit more info below.
---
Chromag parts just arrived as well as some Spank pedals and just about everything else for the 2012 AIRprentice builds is here. Soon they'll be adorned – with the help of Lou at Obsession: Bikes – and ready to shred. But first they'll be ogled and admired and stroked – until Sunday July 7th when we'll give them away to a lucky and talented rider.

  The Specialized Demo 8 continues to get more refined and desirable. There aren't many DH bikes that generate as much fun or as much speed. Photo ~ Morgan Taylor
We've already got a good list of candidates but we're looking for more. And to ease that process we're pushing back the deadline to June 19th. You've got plenty of time to shoot a few more shots and some killer video or to submit the stuff you've already got in the can. Send an email to [email protected] to let him know you are interested – and if you are invited get ready for an insane weekend of riding at the Silver Star Bike Park.

  Pushing the rad, the Demo 8 has a link plate that mixes magnesium and aluminum. Because it's faster. photo ~ Morgan Taylor

  Soon this Specialized Demo 8 frame will be decked out with gear from Rock Shox, SRAM, Avid, Truvativ, Maxxis, DT Swiss, Chromag and Spank. The winner will also get shorts and gloves from Dakine, helmets from Urge, packs from Camelbak, Race Face protection, Michelin Tires (yep – we have two tires sponsors!), Pedros tools, Muc Off cleaning and protection products as well clothing and additional support from Mountain Equipment Coop. photo ~ Morgan Taylor

  And for your DJ, 4X, street or pumptrack needs, how about a tight Specialized P3 frame? Clean lines and nothing that isn't necessary. photo ~ Morgan Taylor
If you are thinking about entering, the time is now. We have moved back the entry deadline to June 19th. If you have a buddy you think should enter give him or her (grrl riders welcome!) a shove in our direction. Looking forward to ripping Silver Star with this year's crew.
---
AIRprentice Money Shot

This has leaked slowly thus far but here's a more direct reference. We always have a great crew of filmers and photographers out for AIRprentice – and we're always blown away by what they manage to accomplish in just a couple of days. Dan Barham has joined us several years because the shooting opportunities are so good. 

  Dan always finds some great opportunities during AIRprentice. Here he captures Jon Rempel. Photo ~ Dan Barham.
This year we've decided to add a competitive element to the visual component of AIRprentice. We are going to invite 3 still shooters and 3 filmers to come and shoot the weekend. We'll be watching how each shooter works with the crew and see what they are made of. Once the comp is over we'll ask each to submit an edit of the event. 

 We're lucky to have a couple of top notch shooters on the team. Here Matt Montandon was happy to lead the charge at the vault – despite his severed ACL. Photo ~ Jerry Willows.
Coming out of the weekend we'll be looking for a selection of stills plus a slideshow for the still shooters, and a web edit from the movie makers. Once we have them all we're going to select two winners. Each will receive coveted media passes for Crankworx Whistler and the 2012 Red Bull Rampage in Virgin Utah – we'll also arrange for your accommodation in Utah.

  Mson Mashon shreds on both sides of the camera. Here he captures 2011 AIRprentice winner Stephen Matthews.

In each location you'll be working with the nsmb editorial team to cover the events. You'll work closely with Morgan Taylor and Matt Dennison to gather the bangers we need. We're also working on some other prizes we're not yet at liberty to disclose.

  There is no shortage of stunning back drops at Silver Star. Paris Gore captures Skye Schillhammer getting whipped when the light was nice.

Like the riders you'll have until June 19th to submit samples of your work. From those entrants we'll decide who is going to join us for an expense paid trip to Silver Star. Send me an email with questions or to let me know you are interested.
---
Do you know anyone you think would fit nicely on team nsmb? Nominate yourself or others below. How about a shooter or filmer? Same strategy – let us know.