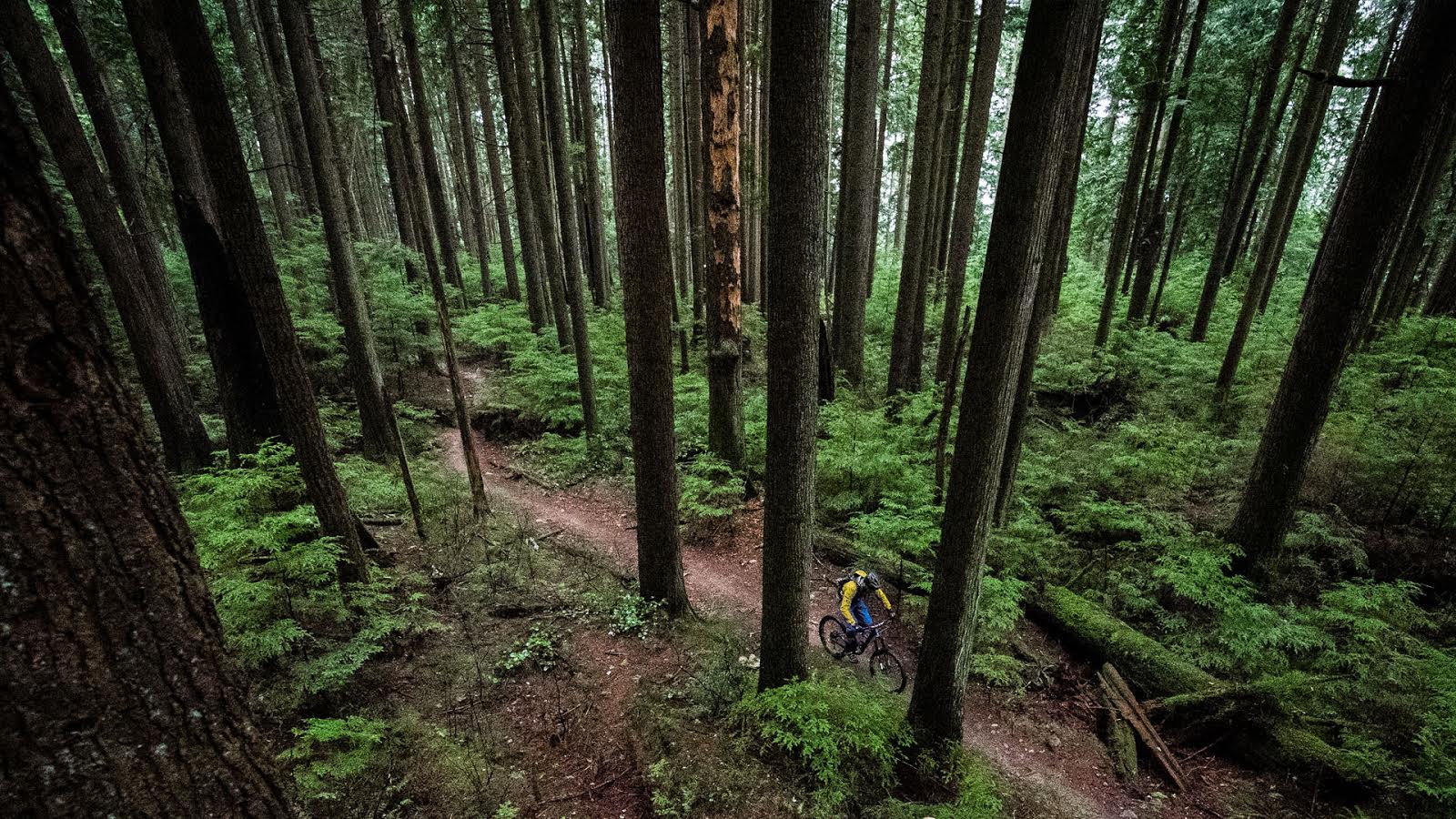 Wade's Excellent Adventure Report

  The Fromme Cup was won by Cove Bikes in 2010 and Rocky Mountain in 2011. Who hoisted the cup in 2012? Well, nobody, yet. Photo ~ Morgan Taylor
The illustrious Fromme Cup was to be hoisted by a new team at Wade's Excellent Adventure this past weekend; the only thing that could stop this from happening is a race so complicated that nobody can figure out who won…

  Start line riders' meeting and last minute waiver signing. Photo ~ Morgan Taylor
A total of 129 racers – 11 corporate teams and 23 citizen teams – came out on Saturday to hang out and ride some bikes in circles. While rain threatened the first of four stages, the weather was actually quite reasonable for a spring day. We heard thunder off in the distance, a sign of heavy rain and hail in the city that didn't make its way to the mountain.

  Team NSMB.com has an annual tradition of getting disqualified and spending the day having fun. This year we entered seven racers when there is a maximum of four – immediate DQ. Best enjoy that coffee, boys. Photo ~ Morgan Taylor.
Stage 1 was a loop of some of the lower XC trails, with a twist. Down King of the Shore, and up Lower Griffen and Upper Griffen – the opposite way most people usually ride this loop, but for good reason: Wade and his most excellent crew of volunteers marked off some super challenging technical climbing sections. Six sections were taped, five were observed. If you cleaned the section, you got a 30 second time bonus. 
And while the idea of time bonuses for cleaned sections is great in theory, the reality is that Wade created a monster that couldn't be tamed. Five groups of volunteers meant five different ways of observing and recording cleaned sections. Tallying this up after the fact, with 34 teams, is a gargantuan task.

  Andrew Shandro is rumoured to be the only rider to have cleaned all six tech climbing sections. Having heard Wade's stories of Shandro's ability to hump a boulder, this rumour could quite possibly be true. Photo ~ Cam McRae
From Team NSMB's perspective, Stage 1 was more of an opportunity to hang around and heckle than it was to race. In fact, only myself and our ringer, Joe Schwartz, even bothered to attempt Stage 1. I was stoked to give these climbs a go, even though I chose my single ring freeride bike for the Adventure. I ended up cleaning three of the six observed climbs – not bad, and actually pretty fun.

  Andreas Hestler joined forces with Matt Ryan, Marty Lazarsky, and Ricky Federau. When the final tally does come in, I wouldn't be surprised if these guys hoist the Fromme Cup. Photo ~ Morgan Taylor
For Stage 2 we headed up for a team Super D lap of Leppard and Krinkum Krankum. The last team member across the line stopped the clock. Even though we sauntered to the start line, we still made it in time to catch Tippie yelling at the first of the teams to be released down the Super D course.

  Tippie's megaphone is too loud at times, but he keeps the crowd amped and that counts. Here he heckles each one of team Race Face before their Stage 2 start on Leppard. Photo ~ Morgan Taylor

  These guys assured us they were going to be in last place all day, including the start of Stage 2. At Wade's Excellent Adventure, placing goes out the window… fun is the intent. Photo ~ Morgan Taylor

  Pete Roggeman, stop squishing my head already!

  Dropping in to Leppard with that classic Shore mist. Photo ~ Morgan Taylor
We decided to session some skinnies, got passed by the BC Bike Race guys, and lost all the time we'd bought on the tech climbs in Stage 1. On to Stage 2.5, the optional tech climb on Warden's Trail.

  Cameron Belisle-O'Donnell of Obsession Bikes at the bottom of Stage 2.5. Photo ~ Morgan Taylor
For Stage 2.5, each team only had to field one racer, while the others enjoyed an on-mountain pizza delivery. Stage 2.5 involved climbing one of the nastiest sustained sections of rocky, rooty trail on the mountain. The section was not timed, but if you cleaned it, you got 2 minutes off your team time.

  NSMB's ringer Joe Schwartz. Margus Riga was stoked. Photo ~ Morgan Taylor
Spirits stayed high and we moved on to the 6th switchback for Stage 3. For the final stage, teams were given two trail options: the first, down Executioner to Dreamweaver, then traversing across Baden-Powell back to the water towers; the second option was up to 7th Secret and down the north line through Leppard, Krinkum Krankum, Kirkford, and the Griffens, then up King of the Shore to the finish.

  Last year's NSMB team at Wade's Excellent Adventure suffered five flats. This year we were more fortunate in the tube department, and only had one pinch flat. It happened to be near the top of the final stage, where we took the opportunity to lounge. Photo ~ Morgan Taylor
Wade said that both routes were within 30 seconds of each other on his test laps. Racers strategized at the top of Executioner. Start with a climb, or start with a descent? We chose to start with a descent, a decision that ended up taking us way longer than anticipated.

  Possibly the only time my freeride bike is going to have a number plate on it, until next year's Wade's Excellent Adventure… Photo ~ Morgan Taylor

  Flats aren't so bad when you're in the forest with friends. Photo ~ Morgan Taylor
By the end of the day, one thing was certain: everyone had a ton of fun, even those making a serious effort for the Fromme Cup. Another inevitability was the fact that Wade had concocted a race format so complicated, it would take days to unravel the final tallies.

  Andreas Hestler coming through for the finish in Stage 3. Photo ~ Cam McRae
Wade's Excellent Adventure was indeed most excellent yet again. A great vibe up on the hill, a variety of race formats to appeal to a wide range of riders and spectators, and simply just getting out on bikes with friends old and new.
And while there hasn't been closure on the winning team, it's almost more appropriate that we don't know. Wade's Excellent Adventure is about getting out and having fun. Thanks to all the volunteers and sponsors for helping with such a great event!
---
That's not it for our coverage of Wade's Excellent Adventure – Matt Dennison's got a video in the pipes. Did you make it out to Fromme on Saturday? Good times? Best day of the year even?