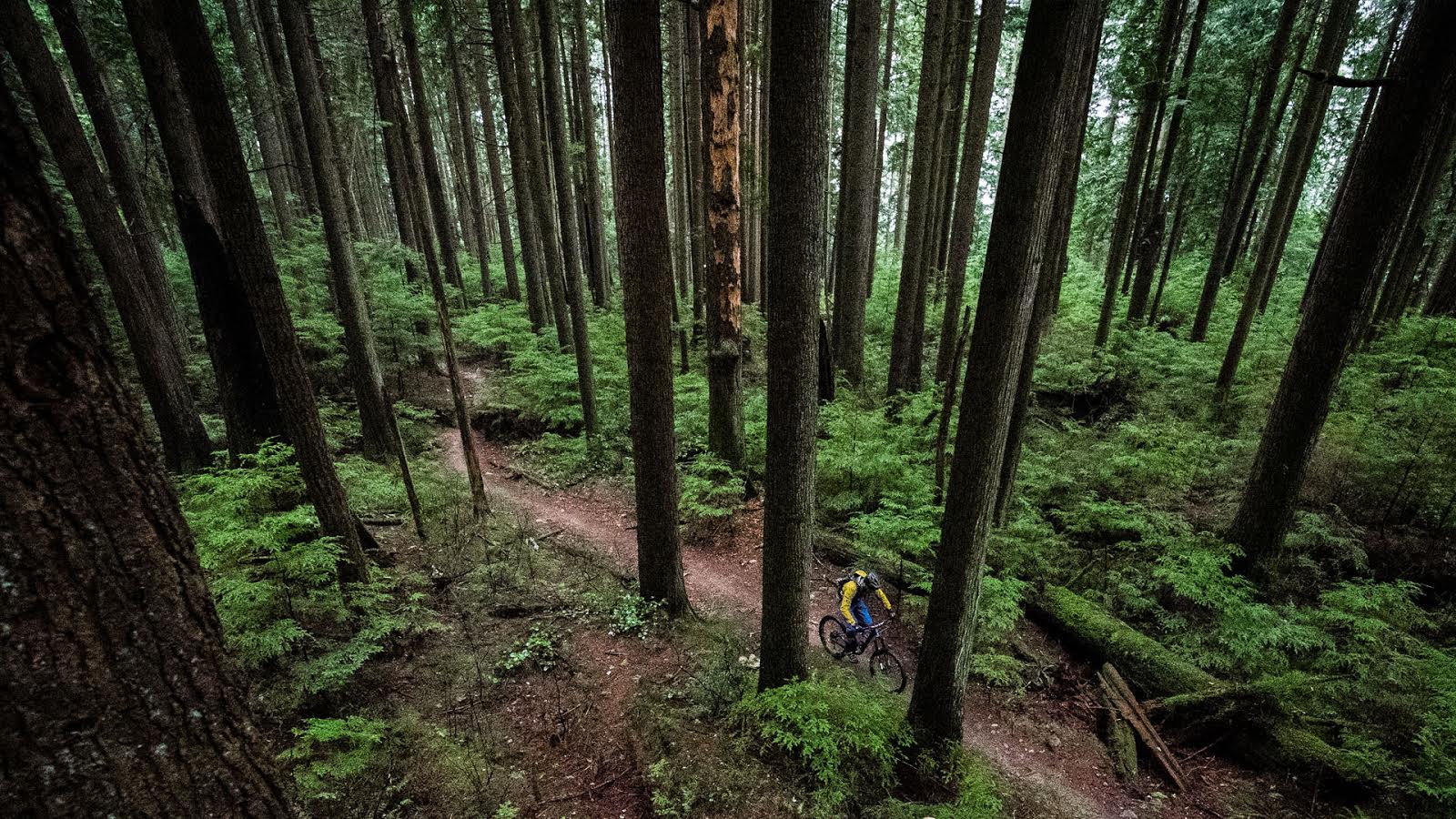 2013 Rocky Element RSL 29 BC Edition

  A carbon 29er with extra travel and a locally-developed build kit? Hell yes! Photo ~ Morgan Taylor

Rocky Mountain is introducing their 2013 line of pure bred XC race bikes, and we've had the chance to swing a leg over the BC Edition – in our opinion, the cream of the crop. All models in the 2013 Element RSL 29 line share a 95mm travel frame with carbon front triangle – effin' light at 4.4 lb with shock – so you're guaranteed a solid, race-ready platform. The BC Edition boasts a few tweaks that riders here would usually end up making to their bikes, and yet it comes like this straight from the factory. The BC Edition is at the same time a capable lightweight Shore XC rig and race-ready rocket.

  While the North Shore is a test bed for Vancouver-based companies like Rocky, the way we set up our bikes for riding here doesn't always line up with what ends up on the showroom floor. Enter: the BC Edition. 27.5 pounds of burly XC bike. Photo ~ Morgan Taylor
Back in 2007, Rocky introduced a line of bikes under the label SXC or "Super Cross Country". This was the bike that became the Slayer, the venerable 160mm travel all-mountain bike – a favourite platform of riders here on the Shore. The SXC label disappeared for the 2011 model year, and for good reason: the industry had started producing a whole new generation of lightweight-yet-extremely-capable, shorter travel bikes that are gaining traction on our rooty slopes.

  Peter Vallance of Rocky Mountain had this to say about the BC Edition: "Over the years we've introduced several lightweight race rockets, but we'd find that staff here at RMB, our riding buddies and others would set theirs up with wider bars, meatier tires, dropper posts, and longer travel forks. So, finally we got the guts to spec one the way we'd set our XC race bikes to suit Vancouver riding. I think you'll find that the bike absolutely RIPS lots of what the Shore has to offer." Photo ~ Morgan Taylor
The Element is steeped in a rich history, having been introduced in 1996 and with many race wins under its belt – but racing isn't a bike's only purpose: many riders only have one bike in the stable, and that bike has to perform on the weekday evening bro-shred as much as it does on race day. Many BC riders will take a stock bike and change out parts: a longer fork, shorter stem, wider bar, and dropper post will be on the bike before it even hits the trail. This is where the Element 29 RSL BC Edition comes in.

  BC Edition, meet BC-bred parts kit. Race Face Turbine flat bar, stem, and cranks, and a RockShox Reverb post. Photos ~ Morgan Taylor
The out-of-the-box feel of the RSL 29 BC Edition suited my riding style almost immediately. While initially I had a bit too much air in the shock, a quick adjustment had me hooting and hollering. 29ers are getting more and more fun to ride, which would make sense given their ability to chew up terrain of all sorts.

  The RSL 29 BC Edition wants to go fast both up and down. Photo ~ Jason Fuller
The most dramatic modification on the BC Edition is a Fox 32 Talas CTD for your choice of 120 or 95mm of front travel. An extra 20mm is generally the limit of what companies will consider for warranty coverage, as a longer lever and slacker head angle does put more stress on a frame. While this is the first bike I've spent extended time on with CTD, I am coming to the conclusion that its three-stage damping is more advantageous on rear shocks than on forks. I feel most comfortable with the fork in Trail mode to take advantage of the firmer compression circuits.

  The Fox 32 is on the light end for local conditions, but the new CTD damper helps keep the front end planted and stable. Heavier riders may prefer a 34, but that would be a further step from the Element's race-bred roots. Photo ~ Morgan Taylor
Fox's new Float CTD shock has an amazing range of damping adjustability. I've settled on the firmest position in the Trail setting for all-mountain pedaling, and occasionally switch to Descend for the downhills. XC racers might get more use out of the almost-locked out Climb setting. If you were so inclined, the CTD fork is remote-adjustable using an optional handlebar switch, but you would need to acquire a remote-specific CTD shock to use the full system.

  The Fox Float CTD mates nicely with the RSL 29. While the CTD system may seem a bit complicated, its range of damping adjustability should allow any rider to dial it in to their own preferences. In most cases this will be a "set it once and forget it" scenario, but I'm a fan of having that built in tuneability. Photo ~ Morgan Taylor
The RSL 29 is not short of nice little details, either. Internally-routed cables and subtle graphics complement what turns out to be a very slick package. DT Swiss has just started producing rims in custom colours for OEMs, and Rocky is on board with that program.

  Little touches do count. Green ferrules on the internally-routed cables wins style points. Photo ~ Morgan Taylor

  Rocky is one of the first OEMs to get custom-colour DT Swiss wheels, colour-matched to the decals on the frame and fork. Photos ~ Morgan Taylor
Rocky is dropping 26″ wheels for bikes with 100mm of travel for 2013, leaving the RSL 29 as the go-to XC race bike. While the geometry is pure XC race, the 29″ wheels do smooth things out. With a relatively short rear end, the RSL 29 is snappy yet stable.

  Element RSL 29 geometry with 100mm fork. The BC Edition's 120mm fork slackens the head angle by about a degree.
With the effective head angle of the BC Edition coming in around 69.5º, the bike feels snappy yet confident on the descents. I find myself occasionally switching to the 95mm mode up front for sustained climbs to see how the standard RSL would feel, but wouldn't miss the Talas if this was my everyday rig.

  Once I dialed in the suspension settings, the RSL 29 wanted to fly. Photo ~ Jason Fuller
I'm more and more impressed by the abilities of race-capable Shore XC bikes. 29″ wheels are definitely here to stay in the genre, while the naysayers continue to be converted. I really hope we continue to see Rocky producing BC Editions of their XC bikes in years to come.

  Having a little fun on the big wheel. After a day's break-in, the Elixir 9 brakes were amazing. With the X9 shifters and Reverb button on a single matchmaker clamp, the BC Edition's cockpit is extremely clean. Photo ~ Jason Fuller

I know I'm not ready to give up the longer travel bike permanently, but a bike like the RSL 29 BC Edition would sure find a good home in my stable. As a race bike that also smashes the descents, Rocky hit the nail on the head with the BC Edition.

  Big ring blasting with, while you can't see it here, a huge smile on my face. The BC Edition will have to be pried from my clutches after Wade's Excellent Adventure this Saturday.
Rocky's Brand Manager Peter Vallance sums up his thoughts on the BC Edition: "People around here are realizing that big travel isn't necessarily a must for Vancouver riding. A 4-5" travel bike with the right geometry and suspension can be incredibly capable when things get nasty. Also I think the big wheels are certainly accelerating the trend away from longer travel, as they do a lot of the work. While we're not trying to say this is the ultimate do it all bike or that you can go shuttle Cypress with it – as it is still certainly skewed towards lighter weight and efficiency – we think people will be surprised at how capable it is."
It's true that the average Shore XC bike is getting smaller and this bike is the "race on Saturday, have fun all the time" machine that many people who ride their race bike all week long would like to have in their garage. While Rocky introduced the Super XC name in 2007, the current generation of race-ready, yet super capable bikes like the RSL 29 BC Edition fits that name much better. Andreas Hestler seems to agree…
Canadian and US MSRP for the Element 970 RSL BC edition is $5,199. Check out the Element microsite for lots more detail on the 2013 Rocky Mountain XC lineup; full specs of all four RSL 29 models can be found HERE.
---
The RSL 29 BC Edition is a damn fine specimen. Will you be saving up your rupees for this one?