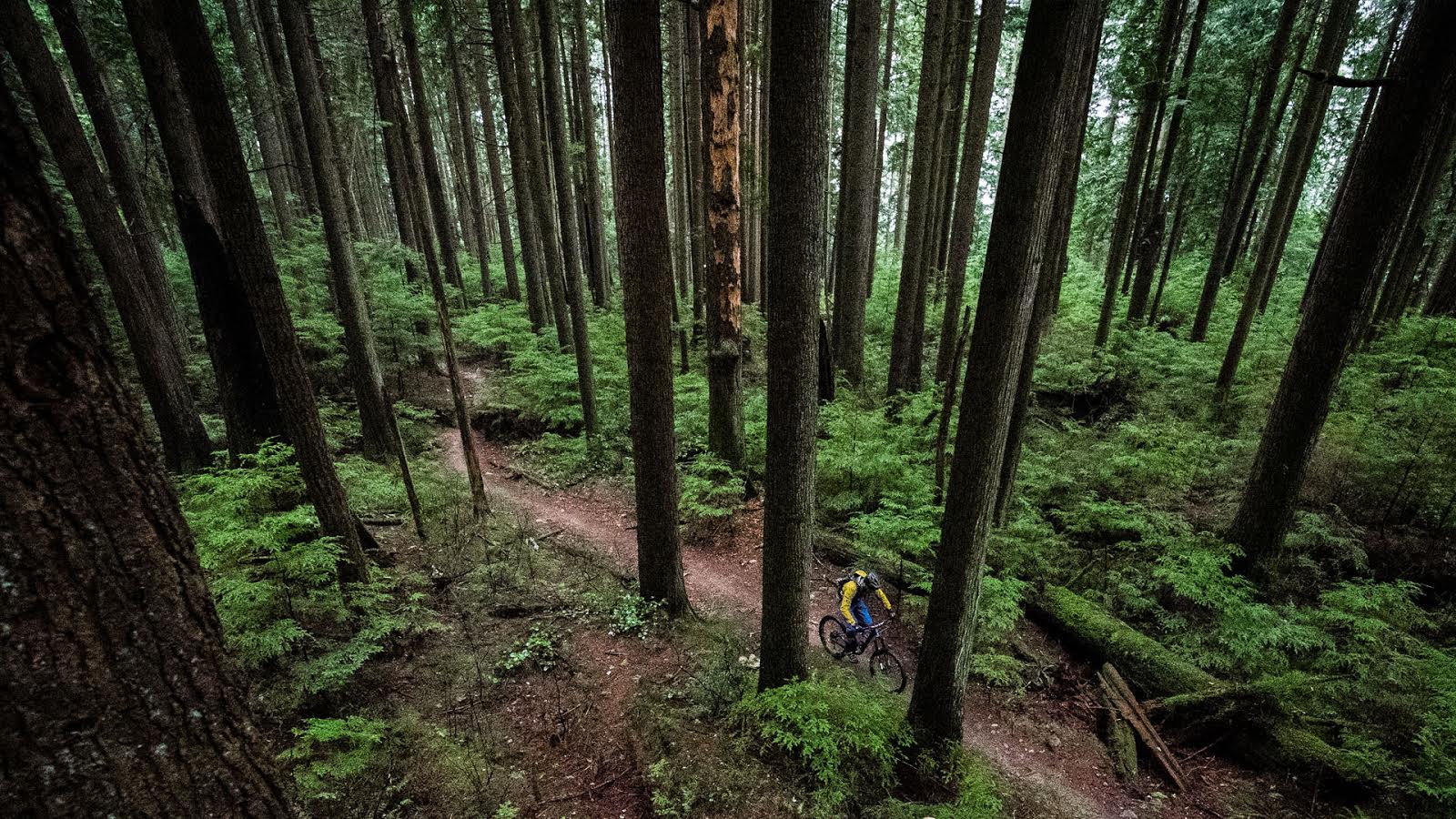 A Means to an End
"Wow! Who would have thought that some of the most amazing trails can be found in our own backyard," is what ran through my head as Bob Jones and I hiked into an epic spot one early March morning. I could not believe my eyes.
This project started when I heard about the JumpShip film festival event being run by Scott Secco. I was instantly stoked and wanted to get involved somehow. I was leaving for a two-week trip to the BC outback in three days time but I wanted to have a submission for the film fest. I had just started my first week of spring break and I wanted to hammer out a quick short film that would be well recepted at the festival.
I called up a few friends to see what they were up to, but unfortunately it seemed like all my riding buddies had something going on. Feeling a little bummed that the project might not come along, I gave Life Cycles shop mechanic, Bob Jones, a Facebook message. Bob had been on my case for a few months now about getting out for a ride. I knew he would be a great subject as he is always shredding local tracks and is simply a fun person to be around.
 "Trust me! I know this really epic spot that hasn't been filmed yet. It's going to be wicked," Bob promised me. We woke up at 5 am to reach the trailhead by 7 am. After what felt like a long hike, it took a while to get the ice biting feeling out of my hands. I made the mistake of trekking up two bags of camera gear (I always over pack) and my homemade dolly I use to get my "money making shots."
On the contrary, the light was looking mint. I snagged a few time lapses of the sunrise as we rested up for the ride down. The next three or so hours went by as a blur. I was a kid in a candy shop – literally. My A.D.D. had kicked into overdrive and I could barely decide where to point the camera. There were just so many sick ways to capture the truly incredible scenery.
Ten-thirty came faster than I ever wanted it too, Bob mentioned how he needed to leave in time to bike to work. "You bike to work from here?" I asked him. And in that moment the story I wanted to tell became clear. I wanted the video to capture how ones life can become so focused and involved with bikes. Bob, more than any rider I know, truly lives and breaths the sport. I wanted A Means to an End to tell the story about how bikes and working with them can shape and change an individual's life. 

Our second day of shooting moved a lot faster. I ran run-and-gun style with a monopod, grabbing the shots I needed to pull the final sections of the video together. It was no surprise that it was pouring most of the day. By 11 pm Bob had officially hiked and filmed two days in a row all the while waking up at the crack of dawn and working a full shift in the shop. A complaint never left his mouth – that is what I call commitment.
I got home that night and started editing. I was leaving on my trip the next day and Scott wanted the submissions in ASAP. I pulled an all-nighter and hammered out a final cut I was happy with. It was really cool how it all came together. After two days of super rushed, hectic shooting, we were able to create something that reflected my original vision.
To be completely honest, I am intimidated by the amount of fantastic mountain bike videos that get uploaded to the web everyday. Seeing the content people my age and younger are creating makes me wonder how one can make themselves stand out from a surge of biking content bigger than ever before. I know for a fact that the videos I create wont be the gnarliest ones to hit the web. Therefore I had to decide where I wanted to take my content.
I have always been fascinated with learning more about people's unique stories. After working in bike shops in the summer, I have had the opportunity to meet some of the most incredibly interesting, unique, passionate and ordinary everyday individuals that are stoked on biking. These are the stories I want to start telling.
After graduating high school next month, I hope to follow up with more culture and lifestyle oriented mountain bike films. I hope you enjoyed my first release of this years SHREDITS!

Follow Left Coast Visuals to keep updated with future projects.
---
Any words for Levi's first Shredit? Leave yours below…