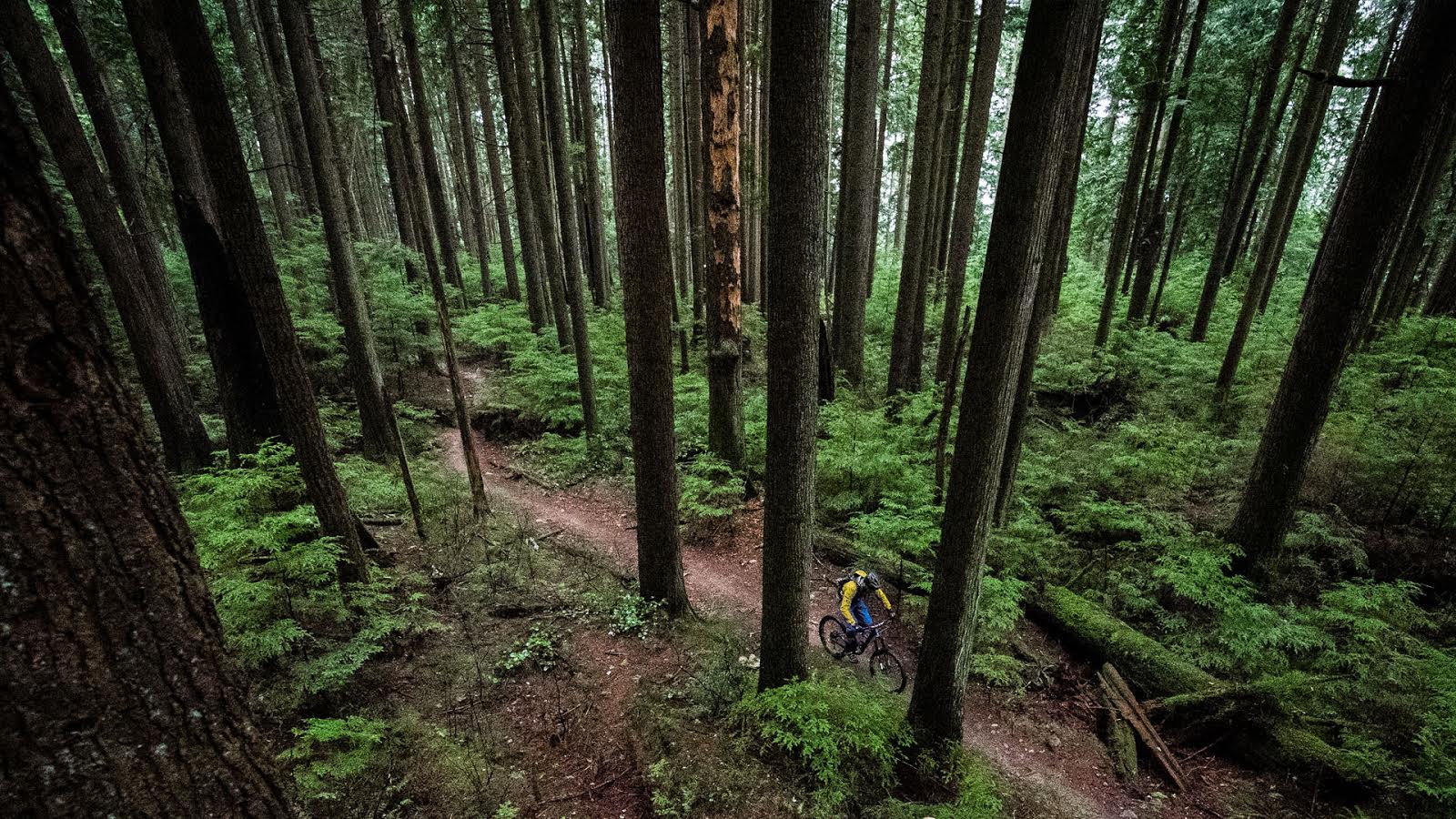 Whistler Opening Weekend
Line-up #1
With the opening of the Whistler Bike Park we figured it was a good time to head into the lift line and find out more about the people who use the Bike Park. This week we asked the question, if you were in charge of the Bike Park and had no budget constraints whatsoever, what would you do?
Personally, I'd paint all the jumps on A-Line wacky colours, have fireworks go off in the trees every time you took off and maybe have a few jumps actually explode as you rode them. Or perhaps have A-Line made out of rubber so you could seat bounce jump off the first jump and triple to the third, with zero consequences. Or maybe have Crank It Up made out of candy so if you take a tumble you have a sweet landing. Not everyone was quite so wild and in amongst the imagination there were some very clever little ideas. 
Scott
"I'd think you should be able to go on-line, tap in your pass number and see the statistics of your season. So it would show you not only how many days you have done but the number of laps and the vertical distance you have done. That way you can compete with your buddies throughout the season."
Casey
"I'd like to see jumps made out of dinosaurs. Like a huge diplodocus in A-line and a mammoth that you can handplant over."
Katrina
"Just bigger and badder"
You mean like having chairlifts all over the valley as they do in the Alps?
"Not quite because it would be ugly. Perhaps what I want is a teleporter so I can go anywhere immediately."
Johnathon and Susan Helly
"I'd like a longer Crank It Up. Like all the way to the lift queue" – Johnathon
Is that because you just want more fun trail?
"No it is because when you finish CIU it gets really congested in Heart Of Darkness where lots of trails feed in together. It is scary for young kids or beginner riders."
"I'd like to have my own personal Tippie commentary on every lap."- Susan
Coastal Crew (left to right: Kyle, Curtis and Dylan)
"I want loam heli dropped on al the trails" -Curtis
What about your carbon footprint for such an audacious project?
"How about loam blowers? They have snow cannons in the winter so I'm sure they can rig it up to rain loam on the trails." – Dylan
Again, pretty audacious. Where would the loam come from? Would we have to build a pipeline from the Sunshine Coast to Whistler to transport the black gold?
"They could fire Brown Pow Energy Water from the snow cannons."-Dylan
Bingo. What about you Kyle? Loam raining from the sky too?
"I'd have an army of trail builders so that everything was always perfect all the time. If a corner gets blown out or a take off gets roosted then there was always trail builders on hand to fix it immediately, like a crew of smurfs."
Actual smurfs?
"Yeah, why not. Smurfs that lived in the woods and could just jump out and fix it all up."
Mantle and Co. (left to right: Adam, Paulo, Carlos, Mark)
"I'd have 60 foot berm jumps that were designed and engineered by scientists so they worked perfect." – Adam
Designed by the physicists at CERN?
"Yeah, I suppose. Just so perfect that you knew if you came into the corner at, say, 60km/h then it would work fine." – Adam
So I'll just put down that you want rad trails made by people who are cleverer than you. That should be easy enough to do. What about you Paulo Stevens?
"Crabapple top to bottom with a 100 foot jump to finish. Also, irrigation so you can wet conditions in the sunshine."
Carlos?
"I'd have a Bruce Banner style intravenous drip that bestows me with Adam Mantle qualities."
Brains, brawn and beauty perhaps. Mark, what about you?
"I'd have a mini-bar on every chairlift"
Genius. It would always be Pims O'clock in the bike park.
Chad, Taylor, Mike (left to right: Chad and Taylor. Mike not pictured)
What would you like to see Taylor if imagination were your only constraint?
"More technical, natural singletrack. There is enough of this machine made stuff, let's see more singletrack, especially in the Fitzsimmons zone. They have been doing better, but let's just see even more."
Chad?
"How about endless alpine enduro singletrack? Turn the upper mountain into infinite Alpish trails."
Delicious. What about you Mike?
"A Crabapple/A-Line trail down the backside of Whistler into Creekside. Alpine big hits. It would look sick on film"
Ollie Jones
"I watched Strength in Numbers last night and so I'd like to see a Gnarcroft style trail in Whistler. Super booters."
---
And what would you do? Did you ride the park this weekend? Spill below.