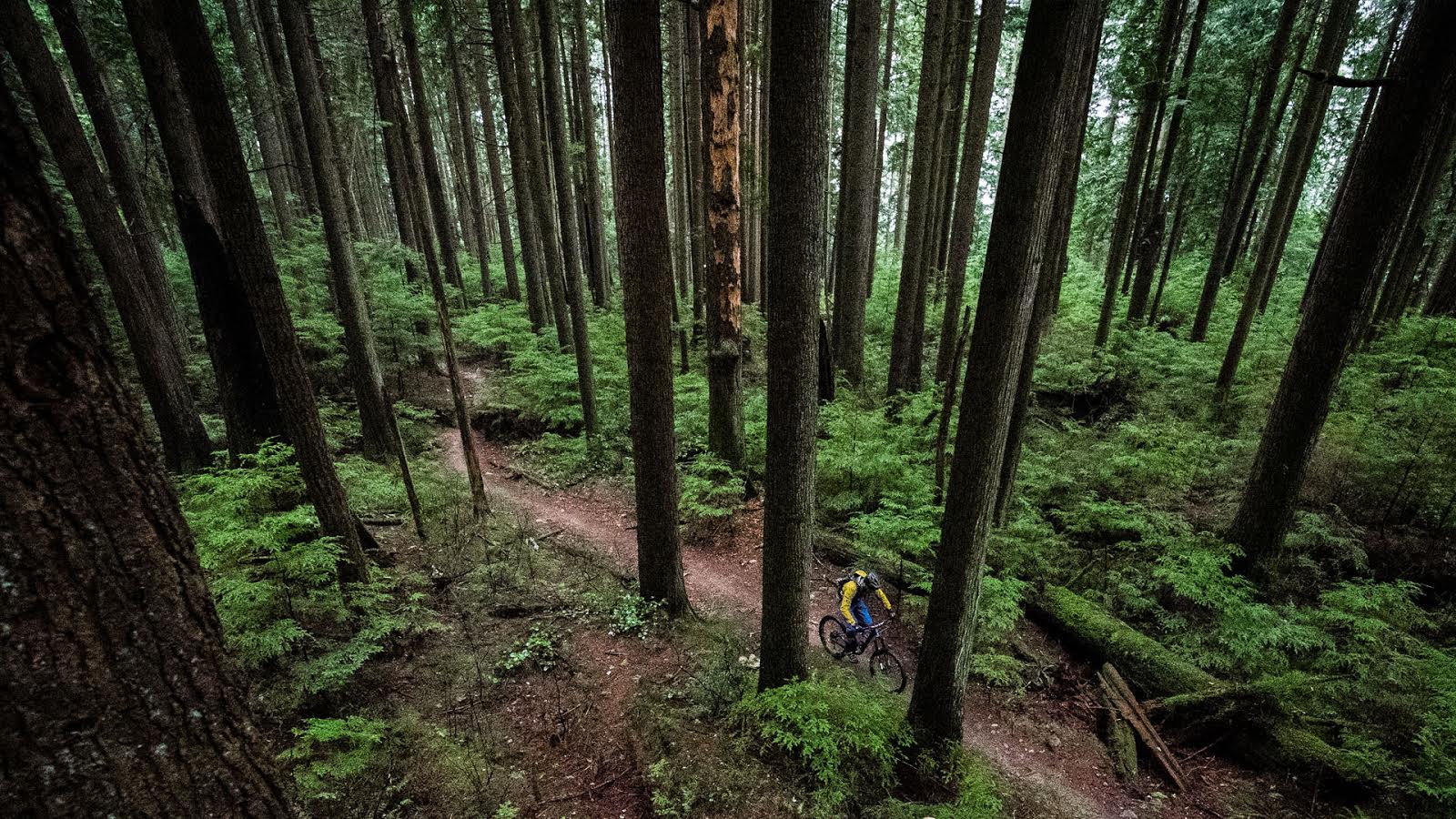 Steve Smith and Ian Morrison in Pemby

  "Wanna go ride foot cycles down some mountains?" Photo ~ Mike Goldstein
World Cup racing takes Devinci Global Racing ripper Stevie Smith far afield. He's sampled Pisco in Chile, kangaroo in Australia, explored game reserves in South Africa, seen the fjords of New Zealand, and crisscrossed Europe from boot to mullet. While abroad, Stevie constantly hears about all the amazing riding at home, in British Columbia. Early in the 2012 season during DGR team discussions, he mentioned B.C.'s epic terrain and trying to sneak in some sample time.

  Steve Smith, fresh off a win at Pro GRT #1, is definitely into it. Photo ~ Mike Goldstein
Because there is no time like the present to re-experience B.C. – and with a one-month break in the World Cup schedule – it was on. Springtime in Pemberton is the time. Tacky hero dirt is out and ready to be hit before it expires and desert-like conditions sink their teeth in for summer.

  Ian Morrison, Whistler loc. Photo ~ Mike Goldstein
With Whistler bike park opening on the Canadian May long weekend, local shredder and Devinci ambassador, Ian Morrison, was looking to sharpen his skills – preparing to wreck dreams in the upcoming Wednesday beer league races. Ian is known as the "scrub master." He finished 6th in the 2011 Crankworx A-line event, solidifying his reputation as a force. At home he's a style-driven rider focused on beer league race scene domination… and holding his own at one of Gold's famous GLC after parties. When Ian was asked to do some early-season riding with Stevie, it was time to detonate the bomb.

  Photos ~ Ian Morrison
Some words from Mikey Goldstein at Goldstein Productions:
I met Ian Morrison close to 10 years ago working at a golf course together in Whistler. There was never a dull day. Ian found countless ways to turn tedious tasks into fun. He hasn't changed since. Shooting with Ian and Stevie was hands down the best time I've had shooting yet. Stevie may be one of the top racers in the world, but stick him with Ian and just like any young guys in their early 20s, they can't pass up the chance to roll a big rock down a hill. We all knew that Devinci's Gabe Fox always wants to see the footage as soon as possible… of course we had to mess with him a bit. While shooting, we decided to make our own joke version of a rough cut for Gabe to preview, and got him good. Check out all the out-takes in "Gabe's Cut" HERE.

  Ian following Steve at the speed of light.
Outtakes! Can Stevie wheelie drop and ride skinnies? Does Ian find Stevie attractive?
---
From that hilarious opening line to the ridiculous high speed shredding, this one had me glued. Doesn't that just make you want to ride some mountains?