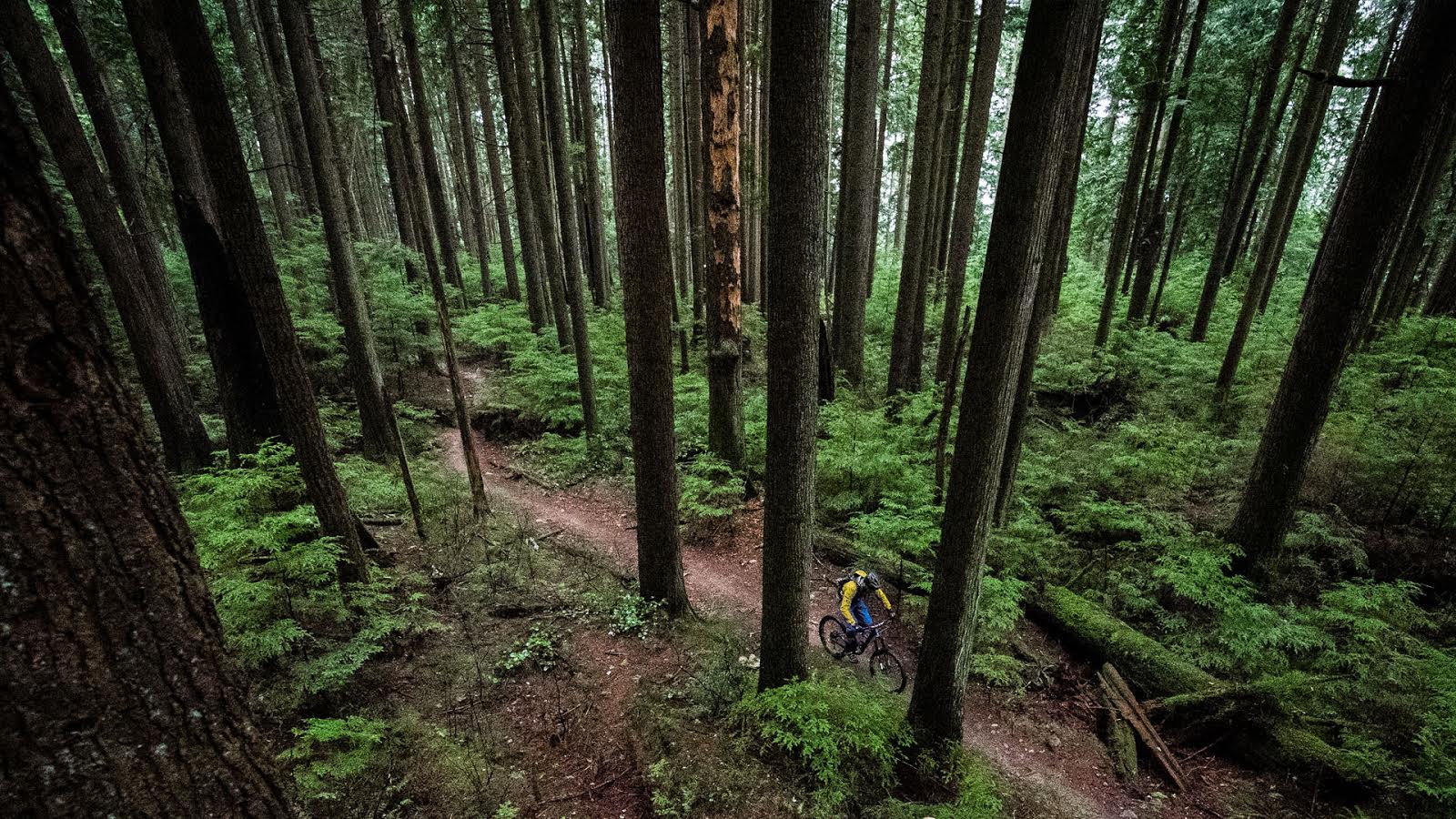 2012 North Shore Trail Adoption Plan
The NSMBA's Trail Adoption Plan continues in 2012. This year will see 22 Trail Adopters adopt 18 trails on Mt. Seymour and Mt. Fromme. TAP began in 2011 and saw an unprecedented 42 trail days from 9 Adopters, accounting for over 4400 hours of work in one of mountain biking's largest and most comprehensive revitalization projects. 

  With 22 Trail Adopters working on 18 trails, we are following through with our plan to Double TAP.
The NSMBA has been working very closely with the support of BC Parks, the District of North Vancouver and Metro Vancouver working together towards common solutions to many of the challenges faced with the inherited network including poor alignment, rotting stunts and the advanced erosion that comes with living in a temperate rain forest.
The strengthened partnerships are opening new opportunities for mountain biking on the Shore. Many of the trails on the Shore are in significant need of revitalization and with the support of hundreds of volunteers from the following organizations, great work is being accomplished.  

  An early season push means we have already collectively accounted for 12 trail days out of the gate!
The NSMBA would like to thank the following Trail Adopters in 2012:
Adera – Arc'teryx – BC Bike Race – BMO-Bank of Montreal – Cove Bikes – Deloitte –  Different Bikes –  Dizzy Cycles –  Dunbar Cycles – Endless Biking –  Giant Bicycles – John Henry Bikes – MEC – Muddbunnies –  North Shore Bike Shop – NS Ride – nsmb.com –  Okanagan Springs – Rocky Mountain Bicycles – Rock Shox – Ryders Eyewear – Steed Cycles

  NSMBA Program Manager Mark Wood and President Mathew Bond met with District of North Vancouver Mayor Richard Walton this past week to discuss future plans to advance mountain biking in the District.
These efforts are led by a group of trained professional Trail Builders, graduates of the NSMBA North Shore Trail Builder Academy.  The 15 Trail Builders will lead the Adopters on 6 trail days each throughout the course of the year.  Estimations are that TAP will account for over 90 trail days on the North Shore in 2012.  Follow the progress on NSMBA.ca.  To learn more about the Trail Adoption Plan, please visit nsmba.ca/trail-adoption-plan
"It's the community helping the community, it couldn't be any more pure in its form," says Mark Wood, TAP founder.  "Many hands make light work."
---
The statistics coming out of the TAP program are staggering. The Shore has never seen this much work, at such high standards, at one time. Have you got your hands dirty with TAP yet?