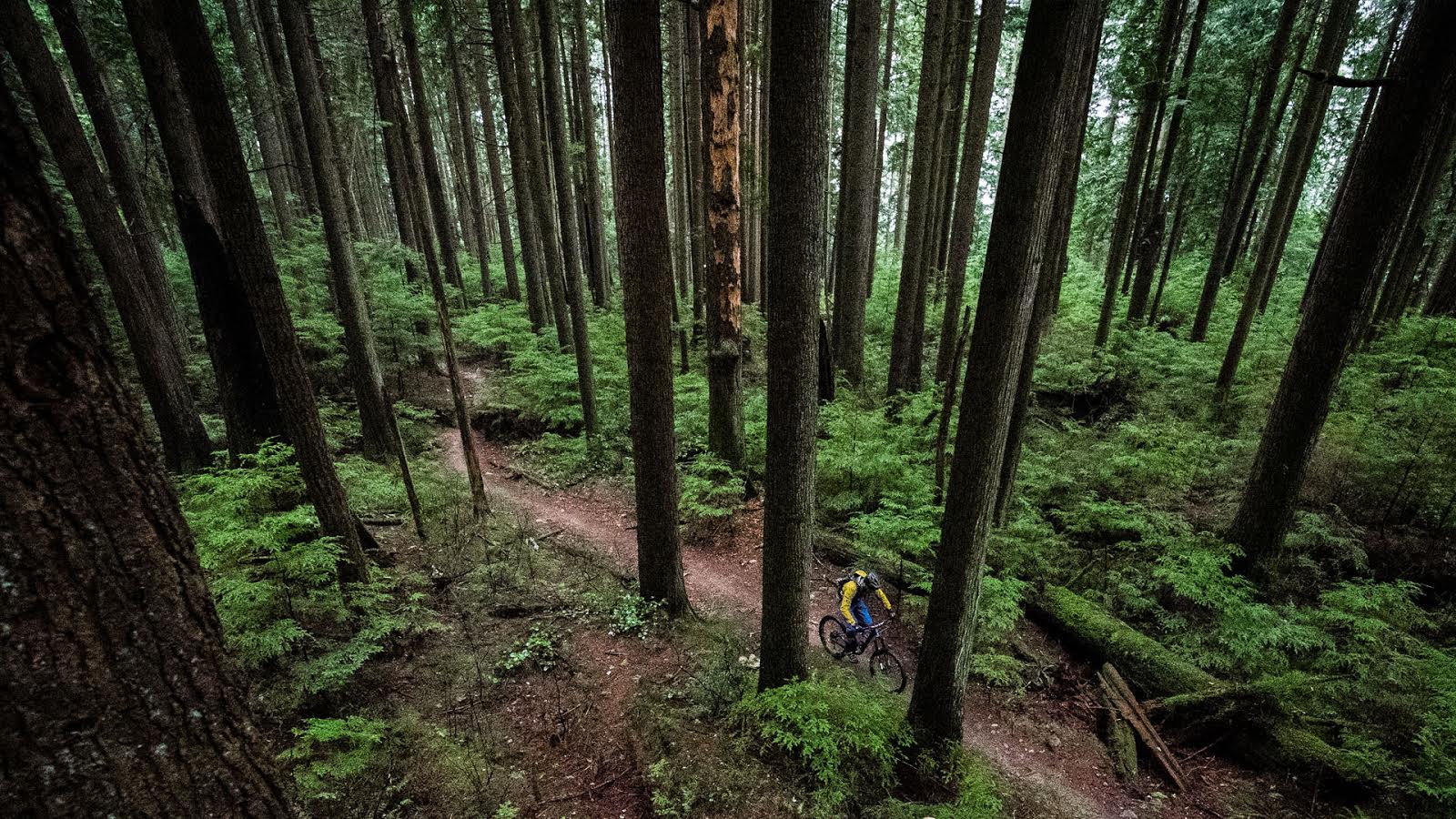 Wade and Thomas Shred on Element
Most mountain bikers aren't lucky enough to have a quiver of bikes to choose from on any given day. Most mountain bikers aren't blessed with places to shuttle a freeride or downhill bike. As professional freeriders and North Vancouver residents, Wade Simmons and Thomas Vanderham are lucky enough to have a range of bikes to pick from and certainly do not suffer from a lack of shuttle terrain at their doorstep. 
Wade and Thomas, who at the mere mention of their names, conjure up images of massive whips, drops, and rugged lines in the minds of most, ride almost every day. Not for photo shoots, video shoots, or even cruising to the coffee shop, but simply because they are addicted to the sport. None of this should be too surprising, however you might be surprised at which bike in their respective envy-inducing garages gets pulled out the most – their cross country bike.
To the all-mountain or gravity rider, the term "cross-country" is tainted with all sorts of connotations like spandex, bike steep geometry, lame tires, six inch brake rotors and even bar-ends. The truth is that the vast majority of mountain bikers are cross country riders and they come in all shapes, sizes, preferences, and ability levels. Since most riders fall into this category, there's a huge range of bikes to pick from. 100mm travel, 120mm travel, aluminum, carbon, steep, slack…. The list goes on. 
With the trickle down of gravity geometry and bike setup into the cross country realm, the bikes are becoming more capable than ever. The extreme gram counting of years past has given way to putting weight where it matters. Riser bars, short stems, 7" rotors and meaty tires can now be found on 25lb cross country bikes and what a difference it makes to the ride quality. As Thomas and Wade will attest to, there's a new generation of carbon frames which are lighter and stiffer than their aluminum predecessors and are tougher than you'd ever imagine.
Most of us will probably never ride a cross country bike with as much skill and style as Thomas and Wade, but watching them ride theirs shows us that it's not the bike that's holding us back.
---
Sick riding, little bikes, classic Shore, and some humour. Obviously we love anything Matt Dennison produces but this one is awesome! Would you hit it?