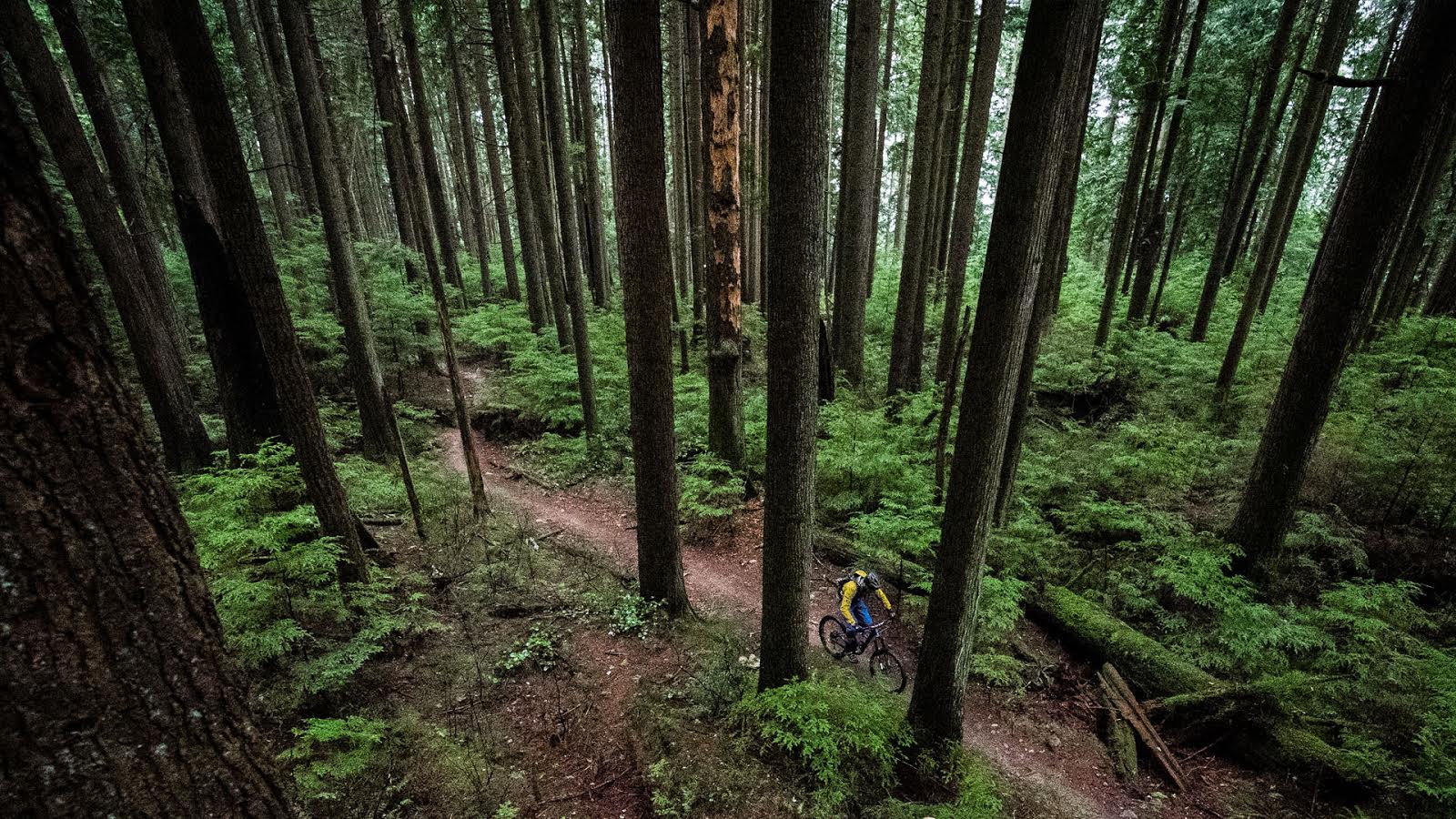 AIRprentice 2012
Our little contest has done some big things over the years and it's also given us an incredible pool of talent to pull from. Virtually every year we've cherry picked a second rider who blew us away. Some years we recruited two extras from the AIRprentic ranks and some of these podium finishers turned out to be as good or better than the AIRprentice champ from that year.

  Part of the winner's prize package from 2011. A Specialized Demo 8 equipped with parts from SRAM, Rock Shox, Avid, Truvativ, Maxxis, DT Swiss, Spank pedals and Chromag cockpit and a similarly decorated Specialized P3. On top of that the winner receives  gloves and shorts from Dakine, protection from Race Face, tools and lube from Pedros, Eyewear from Adidas Eyewear, jerseys and tees from Mountain Equipment Co-op, hydration packs from Camelbak and helmets from Urge. Photo ~ Paris Gore
The stoke level is up this year because we feel like we've got the process dialled. For the last two years our choices have been spot on; Matt Montandon and Paul Stevens in 2010 (we got greedy and chose two in 2010) and Stephen Matthews in 2011. Each rider has impressed us in their own way but all three of them have been outstanding additions to our team – and they are still full patch members.

  Brad Mills riding in AIRprentice 2011. Photo ~ Mason Mashon.
We run the contest like a photo and video shoot for the most part, but we try and spice things up a little every year. We'll also give the AIRprenti a chance to throw down the fastest lap on Dag's Downhill. If you are a keen rider you are welcome to enter, but we'll choose no more than ten to come and ride with us.
If you want to be considered for a spot at this year's AIRprentice event, send a message to team captain Trevor 'T-Bone' Hansen to let him know you are planning to toss your hat in. To be assured that we'll see your application in time, you should get it in by June 10th, so you have plenty of time to get out there and nab some photos and put a video together. Here's what will help your application get noticed:
Video and photos of you riding. We'll give you instructions about where to upload your video.
A riding resume or at least a written explanation of your goals as a rider and how you hope to accomplish them.
Any riding blogging you have done in the past two years.
A headshot.
Your plans for the summer, including riding trips, filming/photo trips planned, etc
Details about where you ride, what kind of rider you are, who you ride with – anything that will help us get a better idea of what you are about as a rider and as a person.
Part of your job as a rider for the team is to blog about your rides/races/exploits on the site, so give that some thought as you prepare your application. If you have competed before and are interested again apply by all means. Sometimes we've chosen a rider on their third appearance.
We'll be rolling out more info as the date approaches.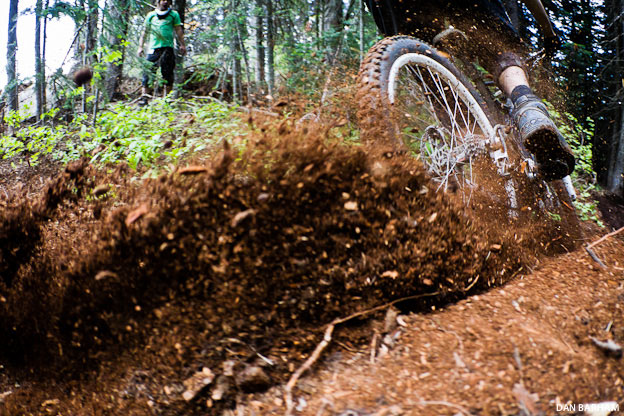 Stephen Matthews, our winner from 2011, roosting Dan Barham in the face. Photo ~ Dan Barham
If you are chosen to ride for the title in 2012 your food and lodging will be taken care of by the generous folks at Silver Star – as well as your lift tickets. All you'll need to do is get yourself there by Friday evening  – July 6th.

  One of the best things about AIRprentice is the chance to ride the Silver Star Bike Park. Photo ~ Jerry Willows
We've also got something up our sleeves this year for photographers and videographers. If you are an aspiring shooter, stay tuned for your chance to join us at Silver Star and perhaps win a crown of your own.
To see Matt's vids from 2011 click here for part I and here for part II.
---
Anything to say about AIRprentice 2012? Do you have any candidates for us? Feel free to suggest some names below.