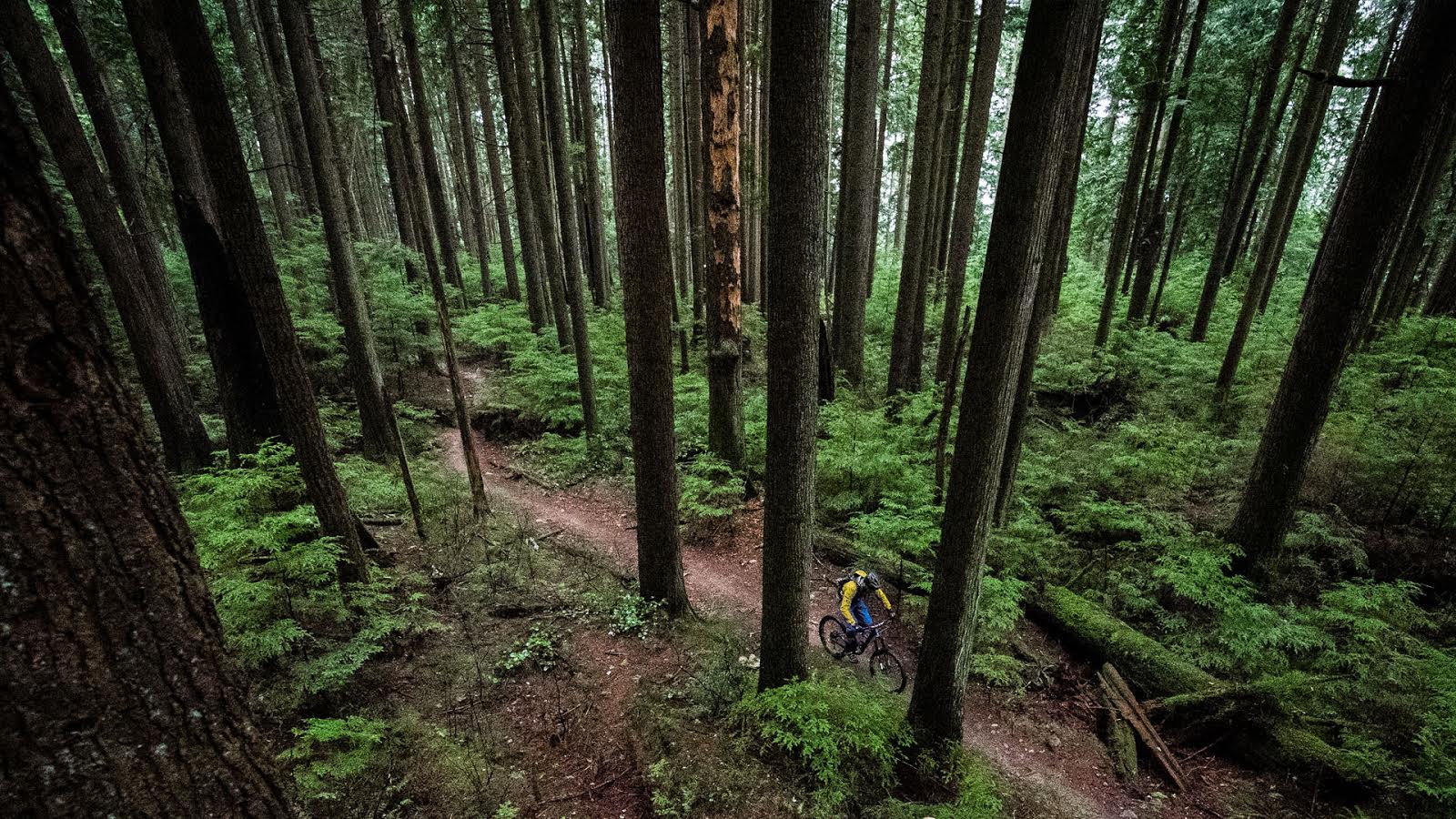 Stephen Matthews – Easter in Kamloops
With the exception of buying a plane ticket to greener pastures, a roadtrip to Kamloops over Easter has always been the first chance to escape Calgary's seemingly endless winter. Calgary's a great gateway city to a lot of amazing activities, but for sports enthusiasts like myself it is just that, a gateway city. It seems that no matter what activity I'm looking to do, I'm a minimum 100km from it – and to Kamloops it's about 600km.

  Eerie place, but good trails.
We were a crew of Hurtin' Albertans, with the exception of one. Sam Finn, Jordan Boratynec, Canadian racer Luke Stevens, and myself hit the road at 6:00am, to make the most of our 72 hour adventure. Luke wasn't "Hurtin'" by any means; he's spent the entire winter in New Zealand training for the UCI World Cup series. He mentioned that day 1 in Kamloops was day 83 of his season, I thought to myself, "it must be nice". It quickly became apparent that he'd learnt a few things down in NZ: how to live in a van; eat eggs like Gaston from Beauty and the Beast; and go exceptionally fast (although he already had that one pretty dialed).

  Luke Stevens can cook eggs. Since getting back from NZ all he can talk about is new inventions, and how to be more efficient on the road. A worldly man, at only 18 years old.
By noon of the first day, we were set up with locals Ace Hayden, John Rempel, and Graham Agassiz for an afternoon of dust. The trail conditions were all time! We were blessed with tacky dirt at the higher elevations and classic Kamloops dust lower down. Considering we were technically on a half-day, we certainly made the most of it. Non-stop laps on Rio, Valleyview, and various hits in the valleys, we put our bikes away with the sun.

  The trails were loose in Savona! Luke Stevens flies off a quick rock drop into dusty singletrack!

  Great way to end the night, sending some of the classic Valleyview lines.
We didn't exactly wake up to a laid out chocolate Easter egg hung on Sunday, but rather the foul stench of kneepads and last year's 5.10's. This was an exploratory day, riding new trails for us out west and charging the Wild West of Savona. We ended the day with a session in the hills of Valleyview, riding some classic and daunting movie lines until night fell.

  We couldnt have asked for better weather. BC, beauty.
Our final day had to be over by 2:30pm in order to make Calgary at a reasonable hour. The morning started with a call from Matt Hunter, who expressed considerable interest in some gravel pits laps first thing in the morning. None of us had ever hit the Barnhartvale pits, but after one lap down, we couldn't get enough! Our original plan was to ride Rio all day and then hit the road, but that quickly changed as we found ourselves rotor deep in sand. Our crew had put off cooking breakfast until noon just to keep lapping the pits. We logged 2 Rio laps in the early afternoon, but to be honest I think we all could have agreed that rotor deep carves were just as good.

  Just last week I was skiing powder at Lake Louise. This was better. Way better.
---
Matthews knows how to get the season started off right. Have you dusted off the sled yet? Found yourself in something rotor-deep? Dig in below…