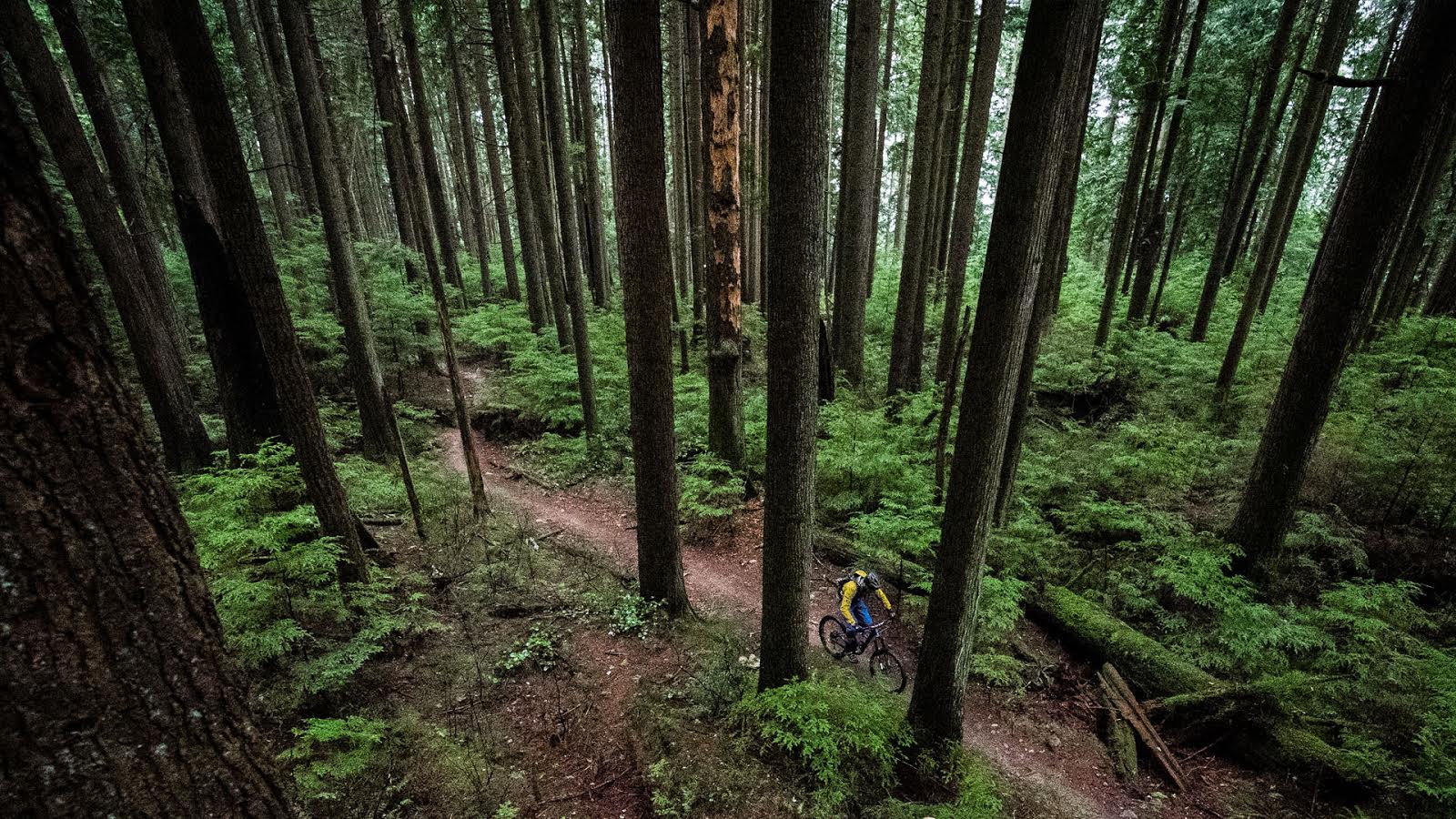 The History of the Superlight
To know where you are going you have to know where you came from. After the launch of the Superlight 29 last month I started to think about the evolution of this particular bicycle. A lot of bikes come and go, lost in an endless cycle of obsolescence. However, some bikes endure time and the particular fancy of the need for new and although they may change and develop, they are still essentially the same as when they were first born. The Superlight is one such bike that has matured, adapted and then being reborn several times over. Not born again, just reconsidered.
I asked Scott Turner of Santa Cruz Bicycles to take us on a little history lesson using the Superlight as a magic carpet ride. Don't be mistaken, the following is not just about a bike, but rather as a means for us to see where we were as riders and what mountain biking was up to over the years. Ladies and genetlemen, 1997 to present through the eyes of a bicycle.
---
We started the Superlight project in 1997 and during development it was referred to as the "Heckler-SL". We even showed it at the 1998 Sea Otter Classic as the Heckler SL, and it wasn't until the production release (showing at Interbike 1998 for "1999" model year) that we dropped the Heckler part and just called it the Superlight.

  Superlight 1 – designed as a lightweight counterpart to the 100mm Heckler.
Design wise, it really was just a lightened up (0.6lbs lighter) Heckler from that generation (1997 second generation Heckler). Exact same geometry, pivot point, shock rate and travel, it just used a lighter tubeset, lightened up swingarm (relieved uprights), wider pivot mount and smaller main pivot bearings (smaller OD, same ID at the pivot axle). It was also our first model released in the Anodized finish, which actually does save a bit of weight over the powdercoat (70-80grams). The lighter tubeset limited the Superlight to less fork travel (100mm max compared to the Heckler @ 130mm max) and the first years version (1999) had no rear disc mount (added in 2000). Besides the addition of the disc mount in 2000, there were no frame changes made until 2002 when we released the Superlight ver.2 (2002-2006).
99-01 Superlight.1 frame details
6061AL Tubeset
4.0-inch (100mm) rear wheel travel
Compatible fork sizes 80mm to 100mm
Rear max recommended tire size – 2.1″
Disc brake rotors up to 160mm max. Rim brake compatible.
Frame weight with Fox Float Air rear shock – Approx 5.4lbs.
Frame weight with Fox Vanilla Coil rear shock – Approx 5.9lbs.

  V-brakes and fork boots, oh the good old days…
Superlight.2 had a redesigned shorter, stiffer swingarm and new shock position to create a falling rate at the end of the travel. The idea behind the slight falling rate (increased leverage) was to counteract the ramping up of the spring rate that was inherent in all Air rear shocks of that time. Basically we wanted to make the air shock feel more like a coil-over and have the ability to squeeze every last bit of travel (still 100mm) out of an air shock/stroke at a relatively linear rate.
The only downside was that the new shock rate eliminated the ability to run a coil rear shock as the new increased leverage/rate would blow through the end of the stroke of all coil shocks of that period. So, the 99-2001 SL's are compatible with Air and Coil, 2002-06 Superlights are compatible with Air only. This is also true for all subsequent SL models.

  Superlight 2 received a number of updates.
Of note – The switch to the Superlight.2 also included a switch in production from US to Taiwan. 99-01 SL's were made in the USA. 2002-on SL's are made in Taiwan. Among the reasons for the change were that we needed to dedicate more US production space to the new VPP models – 2002 Blur and V10.

02-06 Superlight.2 frame details
6069AL Tubeset
4.0-inch (100mm) rear wheel travel
Compatible fork sizes 80mm to 100mm
Rear max recommended tire size – 2.2″
Disc brake rotors up to 160mm max. Rim brake compatible.
Frame weight with Fox Float R rear shock – Approx 5.29lbs.

  And came into the current era in many ways…
It's also worth noting at this point that the 2002 Heckler model, which up to this point had remained extremely similar to the SL but with a beefier tubeset, went through a complete frame redesign and bumped up to 5″ travel separating it out quite a bit more from the SL's 'XC' intended use category and putting the Heckler into more of a Trail/All-mountain category. **Fun fact – This (Heckler.5) was Joe Graney's first full model design project here at Santa Cruz.
In 2007 the Superlight had a complete and major design overhaul (Superlight.3)
Completely new tubeset/swingarm
Redesigned "thru axle" main pivot for added stiffness
New/Oversize bearing set with bearings now pressed into the frame instead of the swingarm
Now compatible with up to 120mm travel forks.
Increased tire & mud clearance – 2.35″ tires have clearance to spare
New replaceable derailleur hanger
Disc brake specific/optimized design (no more rim brake mounts) and eliminated the bolt-on swingarm brace on all previous SL designs

  Superlight 3 is highly advanced compared to the design's humble beginnings.
In 2010 the SL received some further refinement (Superlight 3.1). The top and down tubes were changed to eliminate all external gusseting at the toptube/downtube/headtube junction, and the main pivot now uses the VPP2 style collet hardware system that eliminates all bearing pinch bolts.
07-2012 Superlight frame details
6000 series AL
100mm rear wheel travel
Single pivot frame design
Recommended/Compatible with fork sizes 100mm to 120mm
Recommended rear max tire size 2.35″
Disc brake specific design, rotors up to 185mm
Frame weight with Fox R Air rear shock – Approx 5.6lbs
Santa Cruz released the Superlight 29er in 2012. Moving with the times we decided to update the iconic bike with larger wheels as they have become the norm. As the site says, "Combining the proven value and performance of the legendary Superlight with the smooth rolling stability of larger wheels, we present the Superlight29. Custom hydroformed aluminum tubing, a reliable, efficient, responsive single pivot suspension design offering 100mm of travel, terrain eating 29″ wheels and kickass value for money all add up to a timeless sweetheart of a bike. The big wheel Superlight is also available in a small size with the lowest standover in this class of bike."

  Superlight 29 is the newest of the bunch, sporting bigger wheels but still the same 100mm travel.
Full current gen frame details/geometry, etc. up on the website HERE.
---
With the relative size of bikes becoming smaller here on the Shore, and the trend towards more pedally rides, we are seeing more bikes like the Superlight pop up again locally. Do you have any fond memories of Santa Cruz's simple single pivot designs? Tee them up below…