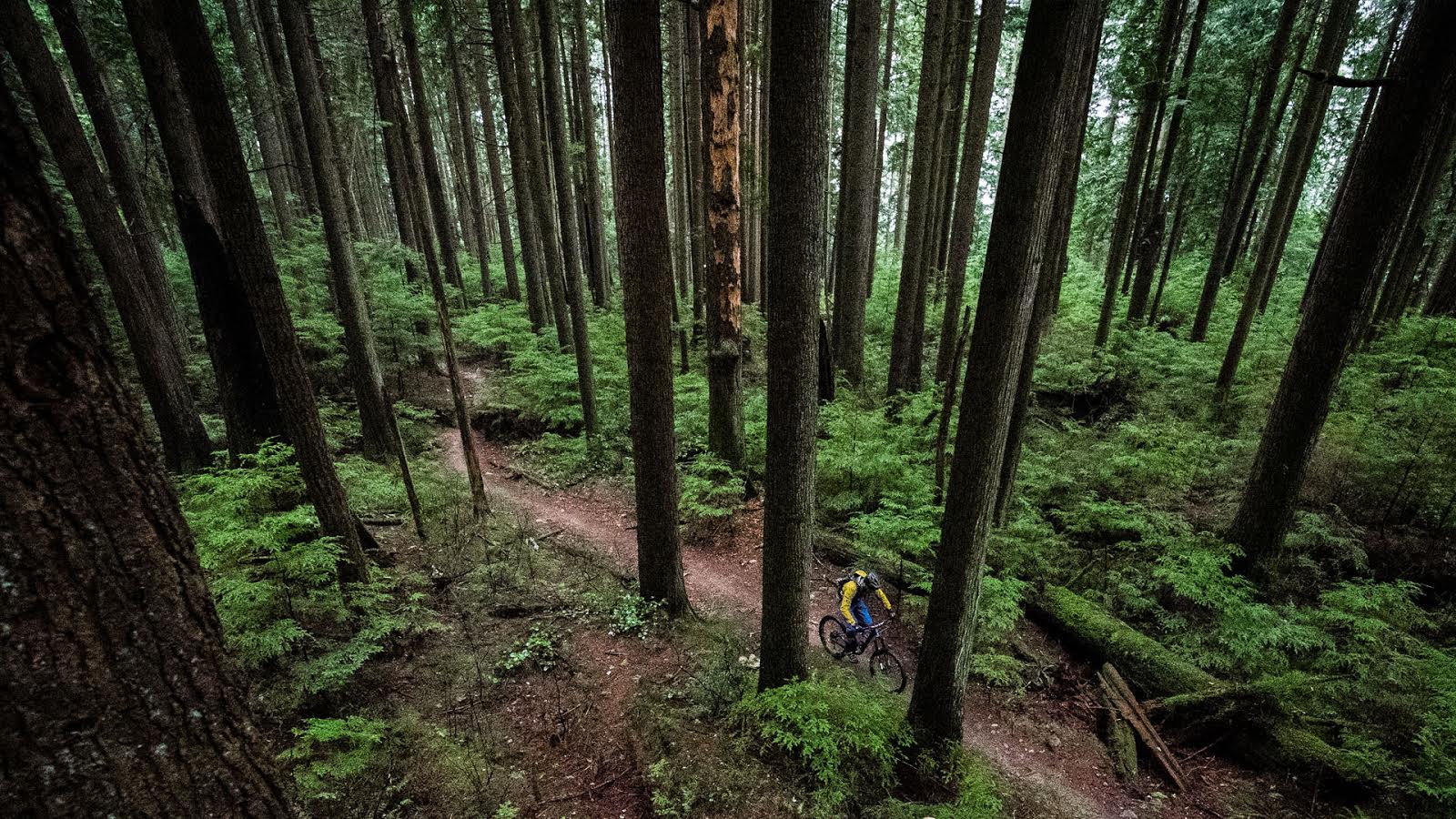 Gear Shots #76
Gear Shots is a quick look at some of the new product that's making its way through the NSMB offices and into service. In this issue we have a look at products from Giro, Arc'teryx, Poler, Icebreaker, and Fox Shox.

---
2012 Giro Hex AM Helmet

Words and photos by Stuart Kernaghan.
Mountain bike helmets are very much a personal thing. Everybody seems to have their favourite, something that works for them and that they go back to when it's time for a new lid. For me, it's the Giro Hex all-mountain / trail helmet. The Hex has been updated for 2012, adding value to a good value piece.
I recently retired a well-loved and well-travelled Hex after I bounced it off a rather burly log – while still wearing my Hex. The dent was large enough to warrant retiring my old lid, and when it came time to get a new one, there really was only one helmet I looked at: the Hex. It fit my head well, the price was reasonable and I liked the styling. As soon as I opened the box with my new lid and tried it on for the first time, I knew that I'd made the right call.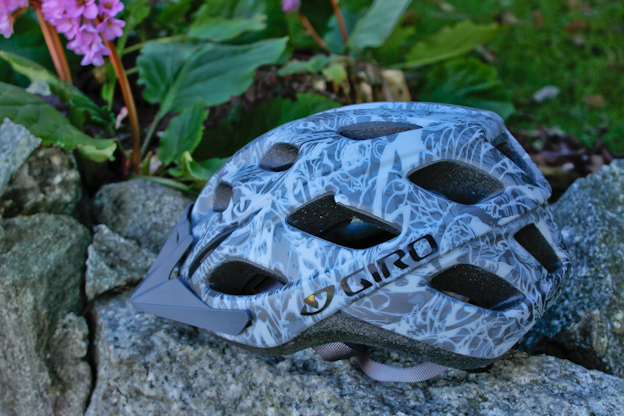 The Giro Hex in matte titanium evil flavour. Light, compact and inherently evil.

Basics on the latest generation Hex are still the same: an in-mold EPS liner with polycarbonate shell to protect your melon from impact, 21 vents to keep said melon cool, adequately wide nylon webbing to hold it down and adjustable under-ear clips for fine-tuning the straps.
Then there are the new features. The new Hex gets Giro's P.O.V. adjustable visor with 15° of vertical adjustment to find the perfect blend of visor coverage and unencumbered vision without having the visor rattle around. I slam the visor all the way down, because I'm like that.
The biggest change in my new new Hex is an improved fit. Gone is the Roc Loc 3 retention system that used a sliding ratchet, in favour of the new Roc Loc 5 fit adjustment system that uses a dial to fine-tune fit tension and vertical tension. The new system is lighter, as well, making for an overall lighter package. The new helmet feels considerably lighter than the old one, but seeing as the old one is now the property of one of Vancouver's alley-dwelling can collectors (or whomever he sold it to).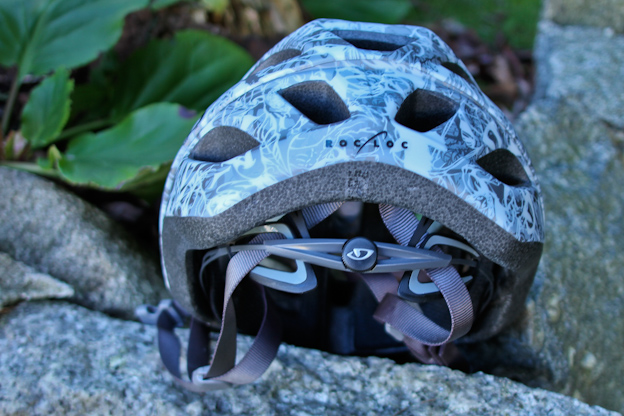 The Roc Loc 5 retention system uses a dial for fine-tuning the already good fit.
Size options are your standard small, medium and large varieties. The size large fits very nicely on my noggin, even without the Roc Loc done up, and the fit gets even better when it's snugged down. This helmet fits me better than just about any other helmet I've tried on, and I've tried quite a few helmets in my time. It stayed in place very well while I was riding, and like all good pieces of equipment, disappeared into the background while I worry about more important things like choosing the best line.
There are eight different colour options for the Hex: matte white, matte blue, matte titanium fabric, matte titanium evil, matte white turquoise crossover, matte brown, blue / bright yellow and matte green / black lines. Colour match it to your socks / gloves / grips, or go with something more neutral.

The Hex, from the bottom. Webbing straps are wide enough to be comfortable without being bulky, and the clips are easy to adjust when you're wearing gloves.
MSRP for the Hex is US$90, which somehow translates into about CAD$120 or $130, depending on the retailer. Pricing disparity aside, the Hex is a great lid and I'm glad it's keeping my melon safe.
---
Arc'teryx Alpha FL Jacket

Words and photos by Seb Kemp.
I don't really believe in this macho nonsense about riding in all-weathers all-year round. Is it really that enjoyable? If you want to suffer in the outdoors just to make a cup of coffee in the forest then I believe you may have been born in the wrong century.
I much prefer to see biking like surfing. When there is good surf then surfers go hard, but when the surf is flat they tend to get on with their lives so that when the good waves reappear they can go hard again. In the same way, when the weather is awful then I would rather play another sport, read a book, or get on with work than suffer through axle deep muck. Leaving riding alone sometimes makes me more stoked to ride because of the anticipation, the weather watching, the nights dreaming about shredding again.
Occasionally, however, I get forced to ride in the wet either by circumstance or chance, and when I do I want to be well protected so I can enjoy it a little – which is why I choose to wear Arc'teryx jackets. I have worn their jackets since last year when a friend gave me one for my birthday and I doubt I'll go back to wearing mountain bike brand jackets anytime soon. They are much better at keeping out the unwanted elements (rain, cold and sweat) and keeping in the much needed ones (warmth or coolness).
I'm currently loving life in the Alpha FL jacket which is a lightweight, highly breathable, fully waterproof jacket that is cut for fit and comfort when active in the mountains. It has GORE-TEX three layer construction (GORE-TEX Active Shell 3L), taped micro-seams, Watertight Vision front zip, Velcro cuff adjustment, helmet compatible hood, a drop back hem, reflective blazes for visibility, and one-handed pull cords. It weighs 292g and compresses small, not fanny pack small, but average riding pack small.
It is worth noting that Arc'teryx do not advertise this product as a mountain bike jacket because they know the devil is in the details and mountain bikers require specific features. However, it is head and shoulders above any other jacket I have tried from mountain bike brands.
I have worn it while riding on both cooler wet days and some of the sunnier spring days we have had recently and been incredibly comfortable in the range of conditions. The ability of the fabric to regulate heat is staggering. Wearing a single base layer underneath on cooler days is enough to keep me warm but not sweating while riding. And while I might not wear this in the height of summer, if it is a wet summer day then I might consider it.
The fit while riding is perfect too. Long arms and drop back hem mean there are no unsightly whale tails or exposed wrists. This wasn't cut for biking specifically but it feels like it could be. Some riders don't like hoods but I love them, especially when they are cut to fit around a helmet and have a deep chin well to hide within while you fix a punctured tube in the rain.
I got mine in a love-it-or-hate-it Squid Ink two tone purple. The girls at my yoga class love the purple but if you fancy something more low-key there is a black version.
The crunch though is the cost. At $450CAN for this jacket that is a lot of money and while I can not say that level of financial outlay is for everyone, I will say that these jackets do outlast most supposed waterproof mountain bike brand jackets three times over.
Available in all good outdoors suppliers or from Arc'teryx direct.
---
Poler Napsack

Words and photos by Seb Kemp.
Every adult or child who has climbed into the comfy confines of a sleeping bag has probably wanted this exact product. The Napsack is a sleeping bag that you can wear like a long jacket. The Napsack has zippers at the shoulders, so you can stick your arms out, and a cinch at the bottom so that you can open it up and stick your legs out. Hike it up to your waist, cinch it, and wear it like a puffy coat around the campfire, and then crawl right back into your tent without ever having to leave the warmth of your bag.
Perfect for summer trips, couch surfing, music festivals, jumping into after snowboarding, surfing or any other activity that bring your core temp down. It's not too hot for inside and is awesome for wearing around the house in the winter.
The chest pocket fits a phone and has a pass through hole for your headphones to run internally, and it has pockets like a puffy jacket.
This isn't some high tech piece of mountaineering (or Ultramontaning) equipment – this is just a simple design of simple means. Made of a soft synthetic Microfiber body and with leather tabs to cinch the hood it is rated to approximately 10º C / 50º. It doesn't pack down to the size of a tennis ball and probably isn't best for summiting and camping out on Fromme in the middle of winter, but let's face it, who wants to do that?
This is a simple product for people who simply want to chill out and take Instragram memories not so far off the beaten path. I have worn my Napsack all winter while tucked away in the office but can't wait to pack it up and hit the road this summer. Watch out couches and trunks. Poler does a whole range of less than macho camping products for normal people that is well worth a look.
$130US available from PolerStuff direct.
---
Icebreaker GT Merino Socks

Words and photos by Seb Kemp.
Socks. You have to wear them unless you live on a beach or live in Birkenstocks.
These Icebreaker socks are made of merino wool that was grown on the backs of sheep deep in the Southern Alps of New Zealand (in fact the baacode on the back of the packet allows you trace the farm and learn something about the farmer, the area and the livestock).
Merino combines the best qualities of traditional wool, synthetics and cotton. It's soft and non-itch, it's warm in the cold and cool in the heat, it breathes to prevent clamminess, and it has a miraculous ability to warn off stinkiness. Ideal for biking socks.
These ones are low cut, ultra light weight, with a minimal toe seam, breathing zones for ventilation, reinforced heel and toe for longevity, and cut to keep the sock in place.
To test these I am going to wear them without washing for the whole time at Sea Otter, from the minute we get into the car and drive south to Monterey, to the moment I step inside my own home again.
Fingers crossed the rest of the NSMB boys won't need clothes pegs…
$21.99CA
---
Fox 34 Float 140 FIT RLC

Words and photos by Seb Kemp.
The Santa Cruz Tallboy LT aka Banana Bruiser that I have been riding around on for the better part of the winter (I didn't say I never ride in the winter) has been getting me into mischief on the square, awkward trails of the North Shore and I've really started to over ride the forks that I have had fitted on it since the beginning. These large testicle big wheel machines really love speed and racing over the chunder on the Shore but the problem comes when you are faced with a right-angled corner at the bottom of the chute you have rocketed into. The bike wants to keep going but unless you have strong, well laced wheels and stout, stiff forks you feel like you are naked baked bean wrestling with a wet noodle.
To remedy this I have a Fox 34 Float 140 FIT RLC to put onto the front in the hope that the stiffer chassis of the 34's will allow me to get into more trouble on the trails of the Shore. The 34 refers to the diameter of the stanchions and sort of like the Goldilocks tale is not too fat, not too thin, but just right.
The forks have 140mm travel (5.5 inches in old language), 1.5" tapered aluminum steer, super slippy Kashima stanchions, and 15QR. The 15QR axle is the reason I haven't fitted them yet as I have to source new adaptors for my Easton Haven wheels. It bums me out profoundly that time is wasted because of the variation in different "standards" but at least I don't have to get a whole new wheel.
The forks weigh 4.32 lb (1.96kg) according to the Fox Shox website and once I cut the steerer to length I'll weigh that on the NSMB dream crusher scales. I opted for the FLOAT (air sprung with no travel adjust) over the TALAS (air sprung with travel adjust) because I don't feel I need to drop the front of the Tallboy LT for climbing duties and would rather bathe in the plush travel of the FLOAT platform. Internally there's a FIT damper with adjustable rebound, low-speed compression and lockout with a separate threshold dial.
---
Does the new Giro Hex turn your crank? How 'bout the versatile bunch of soft goods for Ultramontaning? And the Fox 34 for 29 seems a no brainer, but when will we see the 26″ version? Discuss below…